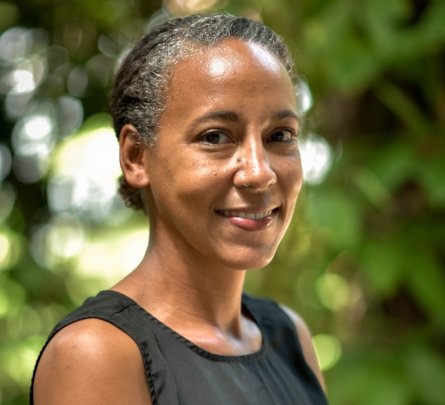 One in three Haitian women, ages 15 to 49, has experienced physical and/or sexual violence. Contributing factors to gender-based violence (GBV) include civil unrest, political instability, lack of infrastructure, and poverty. Add to that getting through a pandemic which increases domestic violence during times of confinement. Women play a central role in Haitian society and its economy. GBV has crippling immediate and long term effects not only on women but on societies as a whole.
Why are FAHM and Haitian Midwives so committed to ending gender-based violence? Tania, a Haitian midwife, just about sums it up when asked, "What is the importance of women's health in a community?"
"For me, the way in which the human being is born impacts the course of his life. In addition, how a woman is treated while giving birth will create an indelible impact on her motherhood and influence the relationship she will have with her child. If we offer each woman the opportunity to give life with respect, dignity and help to realize the enormous strength that exists in herself, we contribute to the emancipation of her being. She will be a better mother; the child will have more opportunities in his future. And this will impact the community and the potential to change the world for the better."
This year, FAHM has had to switch tracks when it came to our programming plans and immediately respond to the coronavirus pandemic and its residual effects as we continue our programs, adapting and adjusting as needed. FAHM joined GlobalGiving's wonderful community in 2018. Haiti has faced many challenges since: political unrest, crashing economy, inflated gas/fuel and food prices, hurricanes and now the COVID-19 pandemic. You will note a change in our project description and donation options which reflect the adjustments we have had to make to continue our mission of helping Haitian Midwives stop violence against women.
Here is a quick glimpse of our upcoming plans to combat GBV in Haiti.
Combating GBV takes mental strength and stamina. This summer FAHM hosted its, first time ever, webinar series addressing and nurturing midwives' mental health needs: "COVID Stress & Anxiety," "Self-Care for the Health Care Professional," and "Domestic Violence during Confinement." To date, 91 midwives throughout Haiti have attended. The webinars are a hit and have a long waiting list. We will continue to offer more webinars through the Fall.
This year the theme for UNICEF is "My voice, our equal future,"andUN Women's theme is "GirlForce: Unscripted and Unstoppable."FAHM will partner with Grace Community Birth Center in Terrier-Rouge in Haiti's Nord-Est (North East) Department to hold an educational health fair for approximately 100 teen girls. We will highlight them and their ideas on "reimagining a better world where they are recognized, counted and invested in" (per UN Women's theme). We hope to inspire them to believe that they have the ability to be change-makers and be the authors of their own narrative.
Once a week during November we invite you to join FAHM via live webinars featuring prominent Haitian advocates standing against GBV. The objective of these webinars is to provide evidence-based research, information and local resources on GBV within Haiti's cultural construct.
Your strong and steady support helps empower midwives in doing what they do best: keeping birth and reproductive services safe, respectful and accessible no matter what unexpected curve ball life throws.
Sending health and strength to each of you and your loved ones. Thank you for your continued support and standing strong with Haitian women, babies, families and FAHM in our fight to end gender-based violence in Haiti.
Kore Saj Fanm pou Ayiti pi djanm
Empowering Midwives for a stronger Haiti
Links: