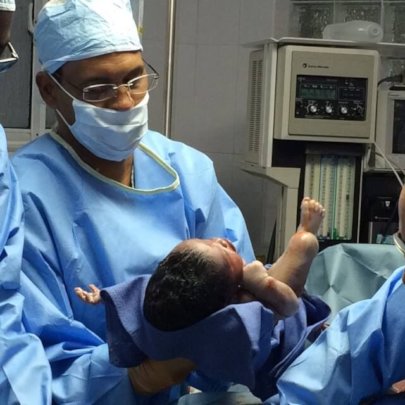 The project is going very well. We continue to offer maternal and Infant health care services in Borgne, Haiti. Services have aided pregnant females, infants and post-partum females in health care and vaccination needs. The people of Borgne, are extremely appreciative of our services.
The project, along with fundraising, is ensuring medical equipment and supplies, to keep the designated population healthy, is adequate. The medical doctor is devoted to serving those in need. There continues to be a need for medical services and ensuring women and infants are healthy provides a brighter future for the community. We continue to support the efforts.
Haitians have been enduring increasibly violent civil unrest across the entire country. While Borgne is quiet, the community is almost completely isolated from the rest of the country and remains, a humanitarian corridor. We think it's important that you know that your support during Giving Tuesday and beyond has allowed ASB Hospital to remain a stable hub for residents in the commune of Borgne. As of right now, we have the only functioning health center in our region, which makes ASB Hospital an incredibly important resource during this growing humanitarian crisis as well.
Please know that your support has helped ASB Hopsital to maintain positive forward motion and we are addressing the important needs of maternal and infant health in the surrounding area.
Our staff in Borgne continue to amaze us everyday with their strength and clever workarounds during this challenging time. They are all so grateful for your kindness, and for believing in their work. We would not have been in as good of shape as we are at this point without it, and we cannot say thank you enough.
We look forward to sharing more with you as the dust settles.
Sincerely,
H.O.P.E. ambassadors
As you may know, health facilities in rural areas of developing countries rarely treat patients in the hospital alone. Doctors and nurses must often travel out into the field during mobile medical missions to reach their community. H.O.P.E.'s mobile clinics in particular, treat up to 300 patients at a time; this can make record-keeping quite challenging for staff, which must retrieve current or assign new patient numbers for the residents they are treating, ultimately putting patient information at-risk for being lost somewhere during the process.

Over the years, ASB Hospital and dental clinic have taken great steps to ensure patient information is collected accurately and tracked on-site, so that residents can begin to build a comprehensive patient file that shows the full picture of their needs. H.O.P.E.'s executive director, Rose-Marie Chierici recently visited Borgne in April while the team's medical record keeping was being evaluated by Haiti's Ministry of Health. She shared that the MOH praised Dr. Thony and his staff at ASB for their exceptional efforts, and gave them a score of 85/100, an incredible feat for any hospital in Haiti, much less a rural community hospital of their size and location.

As a donor, your support provides ASB hospital with the necessary resources the staff needs to continue providing the best-possible patient care, which includes keeping good records for accurate future treatment. Naturally, Dr. Thony always strives for 100% and believes whole-heartedly in the capacity of his staff. He has already met with the team to discuss the feedback from the MOH, and prepare a strategy for improvement.
We are so proud of this team, an so grateful for your role in their progress as sponsors to this work. Onward and upward!
Thank you,
Team H.O.P.E.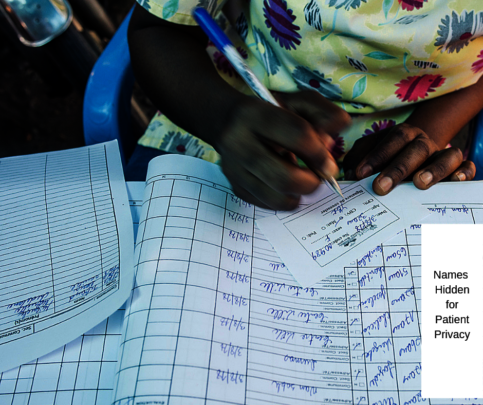 WARNING: Javascript is currently disabled or is not available in your browser. GlobalGiving makes extensive use of Javascript and will not function properly with Javascript disabled.
Please enable Javascript
and refresh this page.