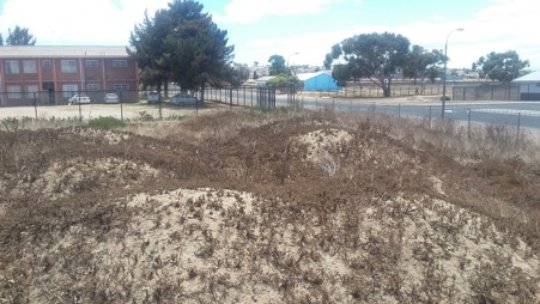 Dear GlobalGiving Friends , recently we assisted a new community garden in a place called Louwville. All the people who wanted the community garden are unemployed. The area where they wanted their garden was a complete desert. It took a few months but in the end they have produced their first crops.
I wanted to share the before and after pics with you which will also appear on the front page of the next newsletter, so you are getting a preview.
We trust that the Louwville community gardeners will go from strength to strength.
Hope you like the pics and are as inspired as we are by them.
Best regards
Rob Small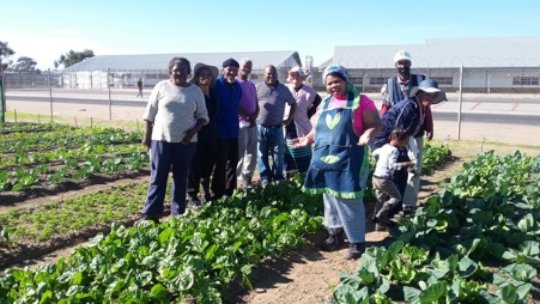 Dear Global Giving Friends
I hope this finds you all well.
Please take a look at our new website for news and views in and around Abalimi on www.abailimi.org.za . Also our instagram account @abalimi_bezekhaya.
We are very much on the move in different ways , engaging our supporters and farmers and building bridges between- for instance take a look at our recent activities on Mandela day. Hopefully you will feel included and inspired by visiting these sites.
The Abalimi movement is growing, with approximately 800-1000 new farmers every year. Training new farmers goes on apace, with new training courses all planned for the rest of the year ahead
Best regards and thank you once again for your generous and loyal support.
Rob Small
Links:
Dear Global Giving Friends,
Greetings from Cape Town.
Many of our micro-farmers could be more aptly called micro-home gardeners. The example pic attached shows a succesful micro-garden in containers since there was no space to install a bigger garden.
These micro-gardeners out number our community gardens and in fact are more quickly sustainable than community gardens. The micro gardeners still attend training and get a start-up pack of manure,seed and seedlings, but from there onwards they come to our non-profit garden centres to buy what they need to carry on.
Your support makes the initial training and start up pack possible.
There is a saying that small scale gardners are the ultimate revolutionaries since they can become free from control of the big food system which tries to control food choices for the average person through pricing.
Thank you for continuing with us on the long walk out of poverty to freedom, in this case healthy, fresh, food freedom.
WARNING: Javascript is currently disabled or is not available in your browser. GlobalGiving makes extensive use of Javascript and will not function properly with Javascript disabled.
Please enable Javascript
and refresh this page.