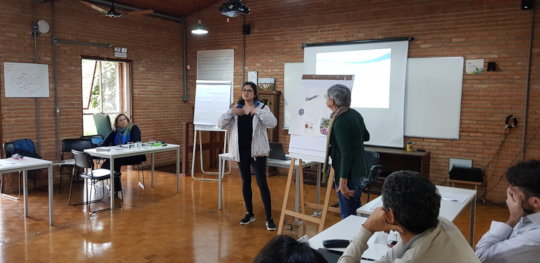 Scholarships for 20 sustainability young leaders - #35036
Brazil is asking for that and our mission continues!
Report 5
Dear Family/Donors,
Finally, we implemented our new MBA Class in the year of 2019!!!!!! In this report, we will introduce the new students to you.
We do not have as many students as we wish, we still need to raise more resources for our seed Scholarship Fund, but to continue our educational work is imperative. Our country is in the middle of a crisis, as many of other countries around the world. The need to change our way to do business is strong and urgent. We need young people with knowledge and entrepreneurial minds to work for a better place to us.
We have 11 students: architects, agronomists, former CEOs, designers, forestry engineers. Professionals that work on indigenous people in Amazon, with communication, with forest restoration, with small farmers, a lot of diversity in the class.
We began the classes last month and still need more time to know them, but the first classes week was full of curiosity and ideas to share.
A special moment was having TINA, one of our former grantees as a teacher in this week! Tina spoke about her work in Amazon with sustainable nuts channel and communities.
In this Class, there are one grantee, LETICIA. Leticia is a special student, she has a hearing deficiency, but she is engaged, participative and very brave. She wants to make a difference, and we want to help her to achieve that!
We are in the beginning of a new journey, as all our new classes are different. We will share with you all the moments and discoveries, and thank you again for your support and participation.
Share the reports with friends and let them discover a place where you can make also a difference.
THANK YOU AND, PLEASE, IF YOU HAVE ANY DOUBTS OR SUGGESTIONS, JUST WRITE ME in the following address: ipe.cristi.martins@gmail.com
I have attached also some pictures of our new class in the first week.
I wish you a Merry Christmas and Happy New Year, plenty of Joy and Hope. Keep in touch with us next Year!!!!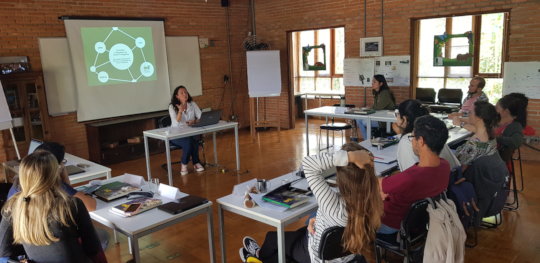 Links:
Attachments: