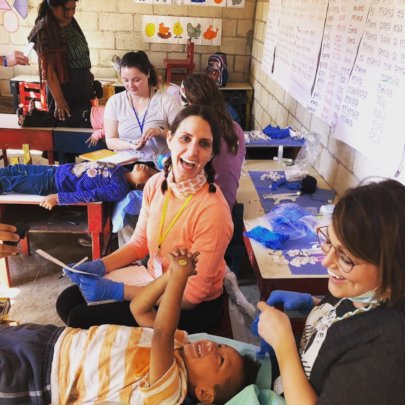 As I am enjoying the falling colorful leaves and softening light in the northeastern US, my thoughts are focused on the work that is needed to prepare for the team from Mayanza to return to Santiago Atitlan in February. On the to-do-list is a number of things including selecting, ordering, and packing supplies to provide oral health screening and dental varnish, anemia screening and treatment and a dose of anti-parasite medication to over 500 children in four schools. We are also making preparations for celebrating the conclusion of our first year of the diabetes lifestyle modification program for women and recruiting another class that will being in February. And in between trips is the time for the important analysis of data collected in the evaluation of our programs to better understand what is working and areas that we can improve.
In addition, we are celebrating being awarded a grant from the PA Foundation in June to expand our anemia prevention and treatment program to the families of the children that we see. I traveled to Guatemala in October to meet with school administrators and a number of community organizations to solicit feedback on a plan to expand our services in the community. It was such an important week to connect with our friends and colleagues in Santiago and to create new collaborations. As a result, we are excited to offer a Family Health Fair in February at each of the four schools we partner with. We will expand our oral health program, anemia prevention and treatment program focusing on women of childbearning age and young children and provide education about lifestyle modification for prevention of chronic diseases to the families of the children we serve.
Mayanza is an all volunteer organization with 100% of donations directly used to improve the health of the community of Santiago Atitlan, Guatemala. Our team is comprised of an interprofessional team of physician assistants, nurses, physician assistant, medical, dental and public health students and non-medical volunteers who donate their time and expertise to improving the health of school children in this community.
In a few weeks Giving Tuesday will be upon us. Please help us to continue our work in Santiago and make a donation on December 3rd - Giving Tuesday! Without your support, we could not provide this much needed care to this community.
Thank you! Muchas gracias! Maltiox!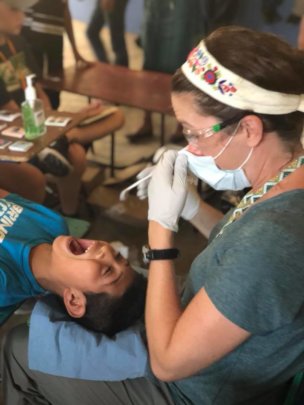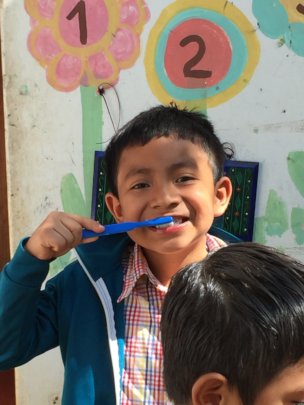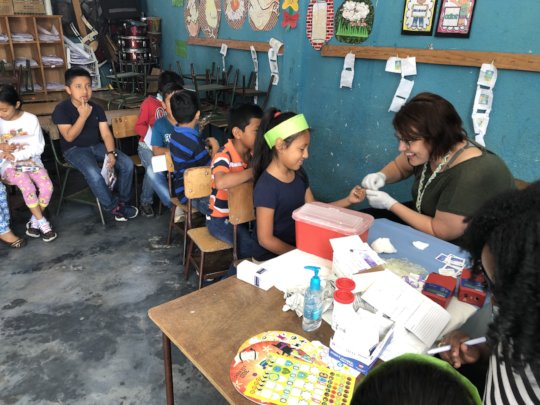 Mayanza has recently returned from our July trip to Santiago and we have many successes to share with you! This trip was exciting for a number of reasons: we strengthened partnerships with local stakeholders, collected feedback on our programs from the people that we serve and continued our current interventions in the schools.

We had an amazing team of 14 volunteers who gave their time, money and endless energies to our project. We made an impact on this community that touched each of our team members in ways that they will carry with them in the future.

The team saw ~500 children on this trip and have seen a significant improvement in the level of anemia and dental caries in this community. Our team also had a number of meetings this week including with teachers from the schools, the community health educator, physical education teacher, and local dentist. We worked with each of these team members to strengthen our partnerships and commitment to this community.

With support from Soles4Souls and a nccPA Health Foundation grant, we evaluated the Diabetes Lifestyle Modification Program aimed at reducing the devastating effects of diabetes mellitus on the women and families of this community. We have partnered with a local community health educator, Lola and a physical education teacher, Febe to provide the instruction and support in the areas of goal setting, healthy eating, exercise instruction and stress management for 10 Mayan women at risk for diabetes. We will return in six months to check their progress toward their personal goals for wellness.

Thank you very much for your support for this project. We hope that we can continue to count on you to help us provide these services for the children and families of Santiago.
Please continue supporting our "Little by Little campaign" where your donations will be matched.

Thank you! Muchas gracias! Maltiox!

Jami, Emilee and Carla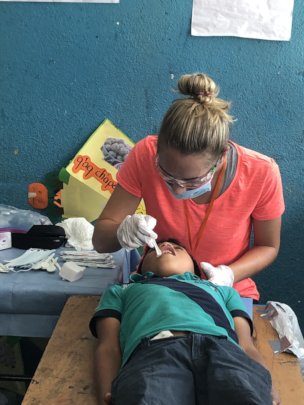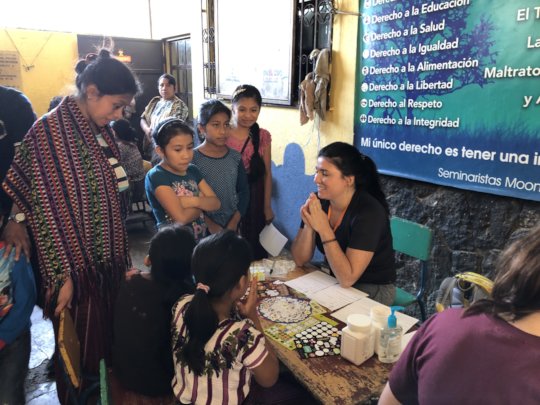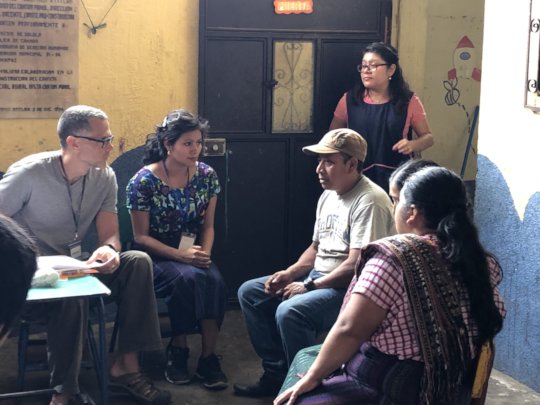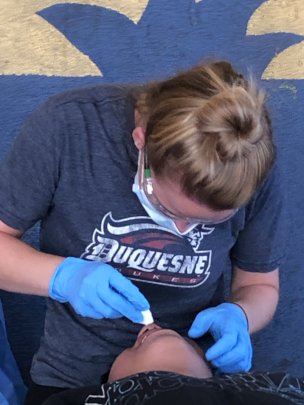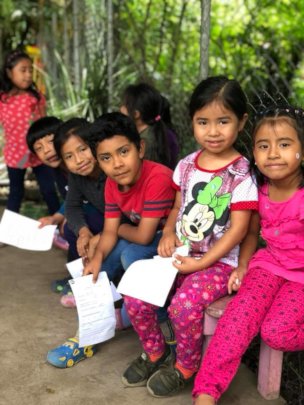 Happy spring! Here at Mayanza, we are busy preparing to return to Santiago Atitlan, Guatemala in July. We are excited to work with the families of the school communitiies of 4 schools that we partner with. We plan to see approximately 600 children and provide a variety of services to improve the health of these children.
Every six months we return to provide dental screening, fluoride varnish, and anti-worming medications, as well as measuring growth and supporting our health educator, Lola. Every child that we see gets their very own toothbrush, toothpaste and soap.
In February, we piloted two new programs, Women's Diabetes Lifestyle Modification Program and Oral Health Treatment for the Children of Santiago. We are looking forward to talking to the participants of these programs for feedback.
Please consider supporting our return trip in July! Every donation goes directly toward our work in Guatemala and improving the health of the school communities that we serve.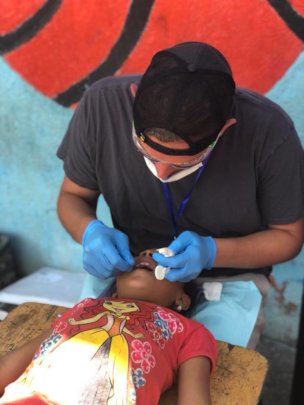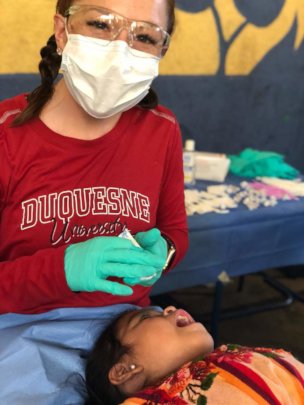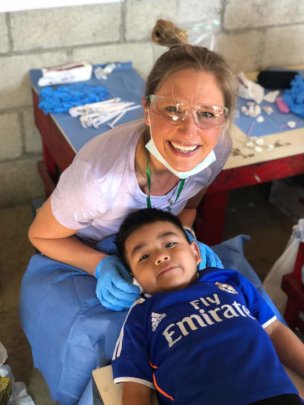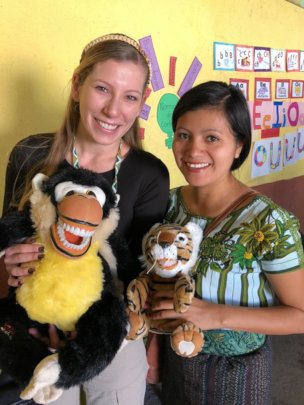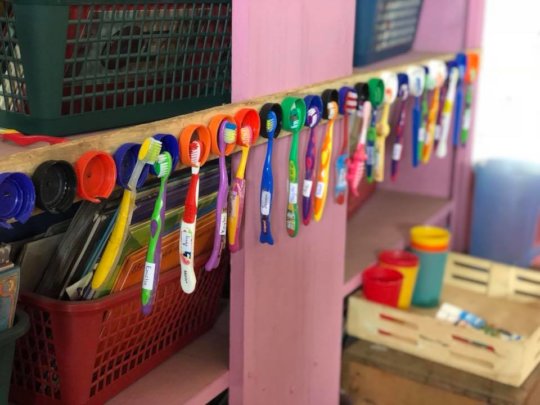 WARNING: Javascript is currently disabled or is not available in your browser. GlobalGiving makes extensive use of Javascript and will not function properly with Javascript disabled.
Please enable Javascript
and refresh this page.