Dear Friends and Supporters,
Thanks to your generous support we have reached our goal of installing 50 improved cookstoves in Candelaria and Sonzapote! Over the last couple of weeks, I have been working with our local partner AsoFenix and the community stove promoters, Dora and Janeth to visit stove beneficiaries and conduct post-installation surveys. Through this survey, local women shared how the improved cookstoves have changed their lives, areas where they need more support and technicians reviewed proper maintenance for the stoves.
The women from the community spoke enthusiastically about their improved cookstoves recognizing the many benefits coming from the stoves. Yakeni G. shared, "In the beginning it was hard to get used to the new stoves, but now it is great especially the fact it is quicker to cook on and doesn't produce smoke." Another community member Isabel A. added, my stove is beautiful and that it saves me a lot of firewood."
We are currently gathering the stove beneficiaries comments and observations into our final project report and will close the project by the end of August. We are grateful to all of our donors for their ongoing support, making this project possible. Thanks to you, women like Yakeni, Isabel and 48 others are saving firewood, reducing smoke in their kitchens, improving their and their family's health and quality of life.
All the best,
Caitlyn
Dear Friends and Supporters,
We are thrilled to report that we have almost reached our goal of installing 50 improved cookstoves in Candelaria and neighboring community of Sonzapote! To date, we have installed 35 stoves in the communities. We are now finishing up by installing the final 15. AsoFenix has also been busy training local technicians to install and maintain the cookstoves. So far they have held two training sessions with families, two training sessions with local stove constructors and promoters, and have made a number of household visits. In mid- February, we also hosted a community exchange with El Balsamo, a community in which we have been implementing improved cookstoves since 2013.These trainings will allow local technicians to provide ongoing technical support for the systems into the future.
In addition to the cookstoves, we have been conducting reforestation education with youth in the community. From December through February, we hosted four workshops with children ages 7-14, teaching them about the function of trees in their ecosystem, climate change, and reforestation techniques. The youth collected local trees seeds and requested supplies and help from their community to establish a small tree nursery. They concluded their training by hosting a small celebration and community presentation on the importance of reforestation to their families.
As we wrap up this project, we'd like to thank you again for your ongoing support. Thanks to your contributions, these communities will be able to save firewood and will see a significant reduction of smoke in their kitchens, improving their health and quality of life. We couldn't have done it without you!
All the best,
Caitlyn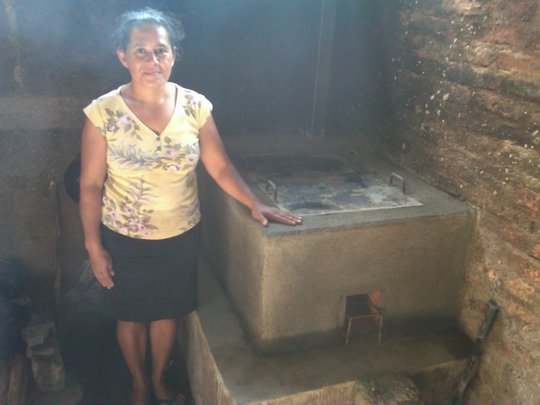 Dear Friends and Supporters,
Wishing everyone a healthy and happy New Year! We are excited to report that we installed 29 improved cookstoves (including at Juana M.'s house) through the end of 2014. Due to your generous and continued support these families are starting 2015 with smoke free kitchens.
Elsa G., who received one of the very first stoves in the community, shared with us that she is very satisfied with her stove. She notes that her improved cookstove saves her a significant amount of firewood and greatly reduces the smoke in her kitchen. Elsa, who opened her house to the community during the stove fair, continues to support the other women in her community as they adjust to cooking with their new stoves and to spread interest for the technology to new families.
Three local technicians have integrated into the project and are learning how to construct, maintain and repair improved cookstoves. Once the project is complete, they will be available to provide ongoing technical support for families.
In the upcoming quarter we will install the remaining 21 improved cookstoves for rural families in Central Nicaragua.
All the best,
Caitlyn
Ps. Be sure to check out our updated project photos!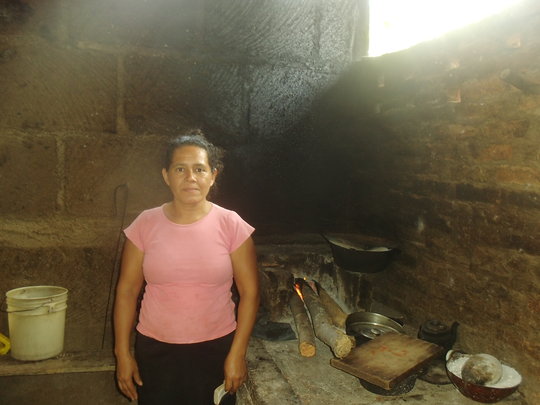 WARNING: Javascript is currently disabled or is not available in your browser. GlobalGiving makes extensive use of Javascript and will not function properly with Javascript disabled.
Please enable Javascript
and refresh this page.