Students from Penn State University spent two weeks in May working and learning with youth at the CYEC. The students worked in four general areas:
1. Business Development: This team offered workshops for the youth on the basics of organizing a business, identifying resources and opportunities, record-keeping and basic business plan development. They also had team-building activities as there are a good number of new youth in the cooperative. Several CYEC youth have small businesses so Penn State students met with them to explore ways to increase their profits.
2. Agriculture: Several youth produce vegetables in the shamba (garden) at the Centre to generate income and provide fresh produce for the children. The Shamba team focused on soil health this year, including mulching, composting and crop-rotation. The Centre also has a dairy cow and several goats. The Dairy team assessed herd health and nutrition as well as overall management to improve productivity.
3. Food Safety and Nutrition: This team taught youth basic safe food handling and nutrition as they're transitioning to cooking on their own. They also partnered with the ag team to identify nutrient-rich crops for the shamba.
4. Gender: The Gender team helped ensure all our activities were appropriate and inviting for all youth at the Centre.
The students and youth had a productive time, learning together, making friendships and changing lives. Please see more on the class blog below.
Your support helps to continue this work. Wednesday 15 June is a GlobalGiving Bonus day, and gifts are matched at 50% while funds last. Give early to ensure your gift has an even greater impact!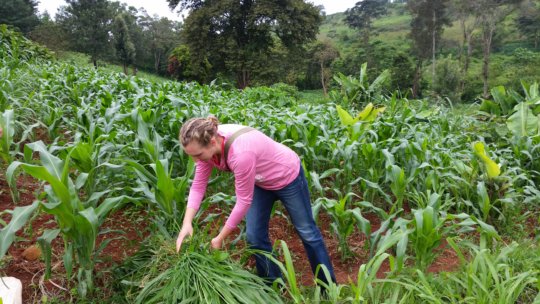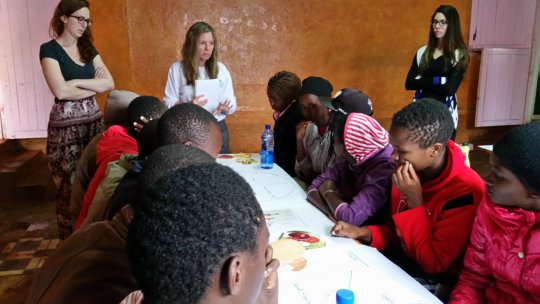 Links: