The children and youth at the CYEC value education and continue to excel academically. When we visit, they tell us they strive to be first in their class so they can be doctors and engineers. Given their performance, they're right on track! Of the 97 children in primary school, 25 were ranked in the top three in their class. (Unlike in the US, results on exams are public and children are ranked within their grade levels.) Classes are large, so this is quite an achievement!
The CYEC is also pleased to have 17 students in secondary school, as entrance exams are quite rigorous. Some attend high schools in Nyeri while others are in boarding schools in Nairobi and elsewhere. Fees and expenses for high school average $550/year, so we appreciate your support to enable these young people to continue their education!
Two students have completed their courses in college, receiving diplomas in information technology and criminology. Both are working, and one is also continuing for a bachelor's degree. Another youth is studying accounting, and several are in vocational programs outside the Centre.
Education is key to a successful future for these children and youth. They realize this and work hard, so your support is used well.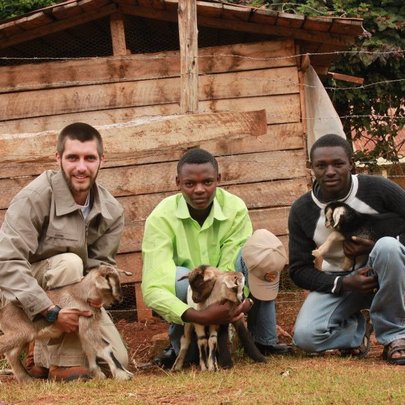 Each year, the CYEC hosts students and young adults from around the world, but most of our students come from two universities - Penn State and Kansas State. The students prepare for a semester, then come to work on various projects for the Centre, sharing their skills and passion and forming lasting relationships with our children and youth.
This summer, the students from Kansas State reinforced and expanded the Zawadi Exchange Program. Through this program, children and youth at the Centre earn points for doing chores or producing food, which can then be exchanged for toys (for the children) and room and board (for the youth). This builds responsibility and self-sufficiency among our young people.
Penn State students primarily worked with the youth cooperative, leading them through a series of workshops on entrepreneurship and business development. Most of the youth are involved in agricultural enterprises, but other activities include making jewelry from electronic waste. Two PSU graduates also extended their time to work on livestock production (the goats now produce enough milk to give all the young children a cup each morning!) and a mural arts program. Other PSU initiatives include low-cost greenhouse production and a tele-medicine initiative.
These partnerships are so valuable for all the young people involved. The US students are able to apply what they've learned in class, and more importantly, connect on a genuine level with the children and and youth at the Centre. The children at the centre are encouraged to continue their studies, and all of them learn they're not so different from each other.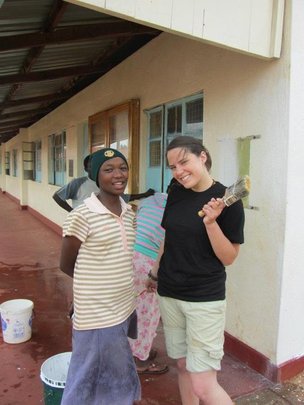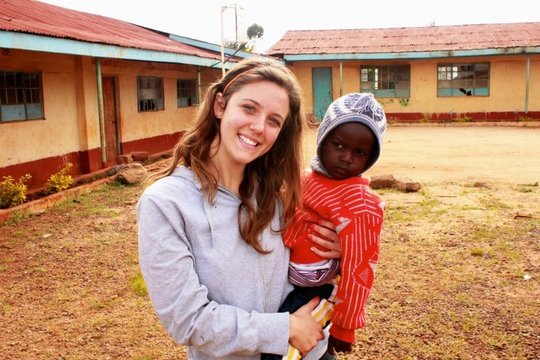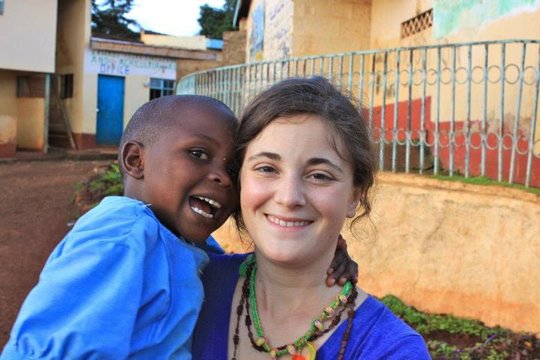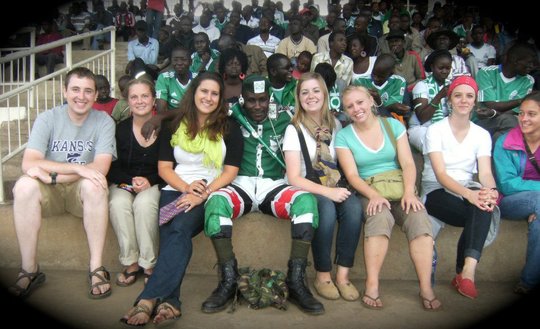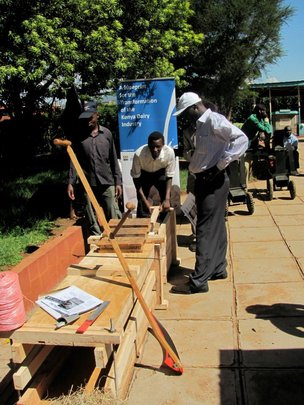 Young people at the Children and Youth Empowerment Center are developing enterprises so they'll be able to support themselves as they leave the Center. Some of the most promising activities are cutting and baling hay, and the production of balers. A professor from Penn State University taught them how to cut hay with scythes, which are more efficient than the traditional means of cutting grass. The four youth involved have cut and baled more than 500 bales since the first of the year. They've also improved and built a wooden baler, which they're now offering for sale.
This Wednesday (13 June) is a Global Giving Bonus Day. Because our project is in the 'Leader' status, every gift will be matched at 40% while funds last! This is a great opportunity to increase the impact of your support so give early on Wednesday and share with your friends!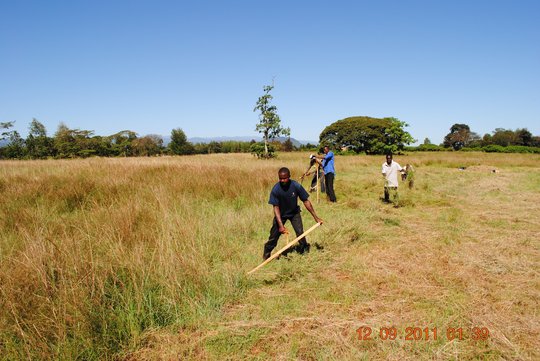 WARNING: Javascript is currently disabled or is not available in your browser. GlobalGiving makes extensive use of Javascript and will not function properly with Javascript disabled.
Please enable Javascript
and refresh this page.