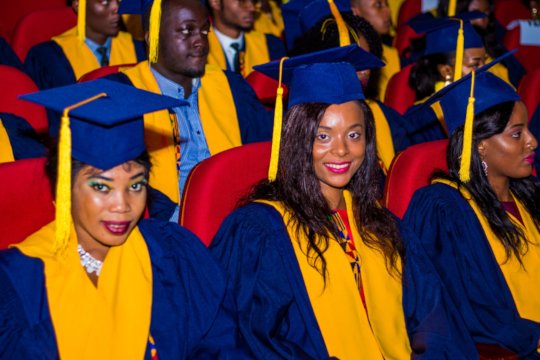 Dearest Friends,
It is almost summer! As of June 2, 2019, already our campaign and our University have made real progress. Your continued support has brought us $6,030.00 towards our $10,000 goal. We are so close to funding our first female student's STEM academic career at IUGB in the Fall of 2019! IUGB 's female students are high performers. In 2018, 26 of our 48 graduates were female, and of the 8 Academic distinctions awarded, 6 went to women: 2 Summa Cum Laude (3.98) 1 Magna Cum Laude (3.09) and 2 Cum Laude (3.67). They are focused and take their academic responsibilities very seriously. This year over half of our graduating class is female. If we are able to fund a rural female to attend IUGB In 2019 for a STEM degree who applies this diligence to her studies, what do you think she could accomplish? What impact might STEM equity bring to this future IUGB graduate and to her family?
The first important impact this equity will bring is establishing a role model for STEM career choices in a rural community. In Sub-Saharan Africa, where gender educational equity has not yet been achieved, setting a precedent for STEM among female students is vitally important. When any woman graduates with an IUGB STEM degree, she becomes an example to her younger family members, her peers, and her entire community. And when enough young women in her commmunity receive this training, a STEM academic career choice becomes the norm-not the exception. This societal change is only the beginning, though-these degreed women will have an even larger effect in their day to day work in engineering, mathematics or science careers. Womens' contributions in these fields will help us all reach the United Nations' Sustainable Development Goals (SDGs). The most critical of these are the first five: 1. No Poverty, 2., Zero Hunger; 3. Good Health and Well-Being, 4., Quality Education and 5., Gender Equality.
IBM Faculty are poised to begin the Skills Academy Courses in Artifical Intelligence and Big Data in the last quarter of this year. We have the exceptional instructors, curriculum and school ready and waiting for this young woman. All we need is the means to enroll her. Help us pave the way for her to begin an unstoppable path of change with her IUGB STEM academic career, and to do her part in positively changing the world around us. Give now. Any amount will make a difference Thank you in advance for your support!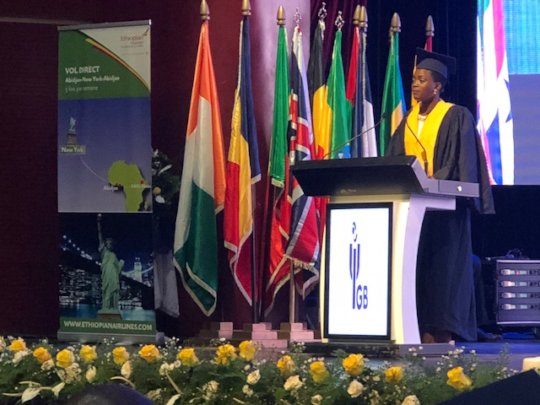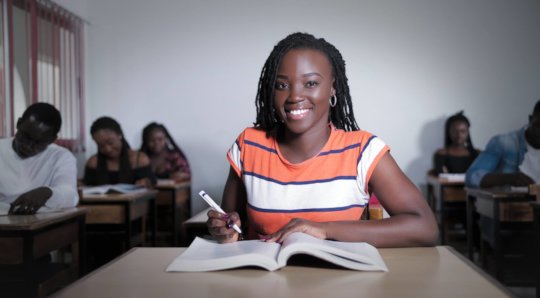 Côte d'Ivoire Rising 2019 – Our Scholars Await Their Chance
Dearest Friends,
As of this month, March 2019, already our campaign and our University have made real progress. Thanks to your generosity, to date we have received $5,950 towards our goal, exceeding our original goal of $5,000 and over halfway towards our total goal of $10,000. March 8, 2019 International Women's Day, fast approaches with the theme of #BalanceforBetter. A more gender-balanced world requires a level educational playing field, and that is exactly what our STEM scholarship will achieve.
Your support of Côte d'Ivoire Rising through the GlobalGiving Girl Fund changes this scenario. 100% of your donation funds a scholarship with state-of-the art technological training at the International University of Grand-Bassam (IUGB). These young women will soon have access to IBM courses in Artificial Intelligence Analyst, Cloud Application Developer; Big Data Engineer and Blockchain Hyperledger Developer. With such skills, these young women can introduce their own solutions to Africa's greatest challenges. When women from all economic walks of life have a place at the table to voice their solutions, true wealth can be built within a nation-and far beyond.
The young female scholar-and more importantly, many others just like her-wait for their chance to make history. Time is of the essence. Thank you for your support, and in advance for sharing our campaign widely with your peers and friends.
Yours for balanced education,
Project Manager Denise Berry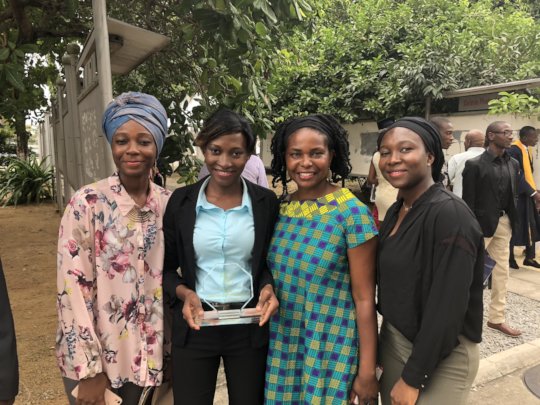 Dear Friend,
Congratulations! YOU helped us meet and exceed our original goal of $5,000 for Côte d'Ivoire Rising for our September Accelerator, and gave the IUGB Foundation partner status with the Global Giving Platform to reach even more rural female students! IUGB's enrollment gender gap is almost closed (56%/44% Male/Female) but the IUGB STEM enrollment gap remains. The recipients we identify will have greater success in mathematics, engineering, aerospace, and science, where the most important research and discovery contributions are made to society. Also, women with STEM role models are more likely to pursue these career and academic opportunities. Our female students will be the role models for future generations who will drive economic progress for Côte d'Ivoire and beyond.
"Only 11% of all engineers globally are female," shares Naadiya Moosajee, co-founder of WomEng, a South African social enterprise now operating in 13 countries. "Engineers design our world and our society, and if we don't have women at the design table, we exclude 50% of the population."*
The IUGB Foundation/IUGB are committed to offering our female students state of the art STEM courses. Therefore, the IUGB Foundation negotiated and facilitated a Memorandum of Understanding (MOU) to implement IBM's skills academy program for our faculty/students this November. IBM's Skills Academy is a free training and certification program designed to bridge the skills gap between the University and the market industry and designed to support students and faculty for certification in key technology modules. We are very excited to acknowledge this groundbreaking technological precedent for IUGB, as IBM's Skills Academy will benefit IUGB students while it serves as a catalyst for entrepreneurship and a new economy and most of all, how this will benefit our female students' STEM education. Due to the success of our initial accelerator and the ongoing need, we've adjusted our goal to an additional $10,000 raised by December 31st to fund a full academic year for our first rural female student. Any gift, from $25 to $3,000 is appreciated. Please share this news with your friends & colleagues. THANK YOU again for giving us Global Giving partner status and funding half of a STEM college year for our future student!
* en.unesco.org/news/womeng-south-africa-cracking-code-get-girls-engineering-studies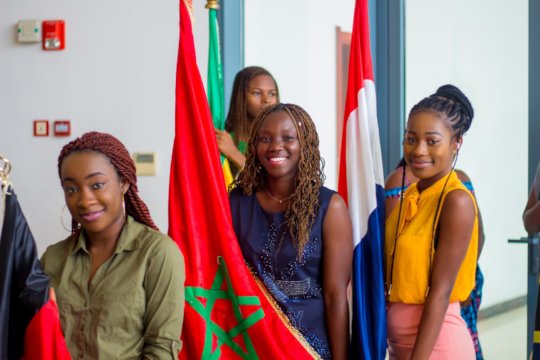 Links:
WARNING: Javascript is currently disabled or is not available in your browser. GlobalGiving makes extensive use of Javascript and will not function properly with Javascript disabled.
Please enable Javascript
and refresh this page.