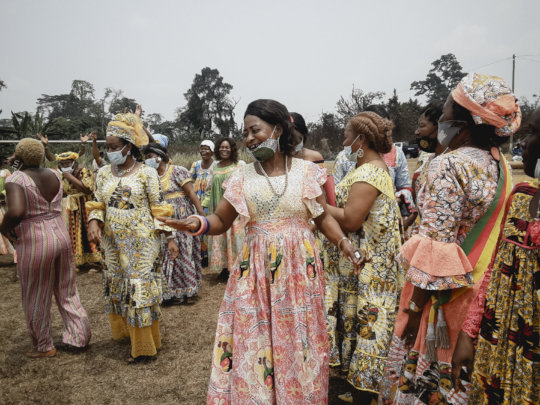 Dear friends,
As we continue to work online, our workshops reach women across the globe. In March we ran a series of documentary photography workshops with women working in the media across Cameroon. Photography in Cameroon is yet to take hold, but we're happy to have contributed to the making of the first visual stories on issues that matter.
The workshop participants have created a number of engaging stories, about tribal elections, beautiful travel scenes, but two of them stood out - on deforestation in the north of the country and problems with water supply.
It's one thing when we read about these topics, or hear stories, without seeing the impact these issues are having on people and communities. Photographs are critical to such stories, they help us see the real people and landscapes that are being impacted by our lack of action in relation to climate change. We look forward to new work coming from Cameroon!
In March, for International Women's Day, we ran a campaign across our social media platforms, gathering and sharing photographs from women's protests from around the work. We got over 20 submission from all continents! The photos were put together into a zine that can be printed and distributed in your local community, to celebrate the brave women fighting for our collective rights.
We are now also in the midst of another campaign - "Women at Work". The goal is to gather images of real women doing real jobs. You can read a series of articles related to the theme of women and labour, and follow the #femlensatwork hashtag to see women around the world performing a variety of jobs. A collection of photographs truly beyond stereotypes.
Donate to femLENS so we can continue to provide learning opportunities, and to highlight existing work!
We're grateful for your engagement with our work.
Sincerely,
Jekaterina and the femLENS Team
Links: