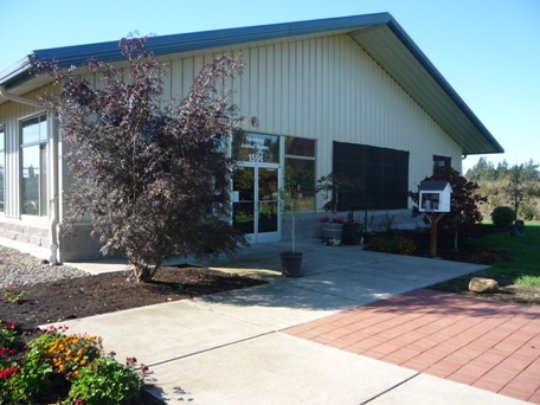 Greetings Donors! As I reflect upon 2016, it has been a year of great progress. Our team has worked hard to care for and adopt animals, almost 300 so far this year. It our great honor to be able to help animals, help our community, provide critical veterinary care, and a caring place for displaced animals to go while they await thier forever home.
In my last report, we had raised funding for installation of an HVAC system in the building. This continues to be a top priority for health, comfort, and disease control of our animal residents (and volunteers). We now have engineering documents completed, and equipment on order. The project is progressing nicely, and we look forward to installation.
The grounds of the building have had several volunteer work days this year, with teams of wonderfully hard workers coming to pull weeds, plant flowers, wash windows, and lay barkdust. We appreciate so much the amazing committment of our community!
Inside the building we have been installing FRP, painting with high gloss paint, and completing needed electrical/plumbing to finish the interior. FRP and high gloss paint are required to ensure proper sanitization of areas where animals reside, and it's already been wonderful to have the ability to hose off, scrub, and deep clean the walls.
Right now we run in parallel, operating a shelter facility, while working to finish the construction. Key projects that are next on the agenda, as funding allows include:
After HVAC installation, finishing the walls and installing ceilings in Lobby, Office, and Cat Room areas.
Painting those same areas.
Sink installation in Grooming Room, and in one Cat Room.
Extending exterior fencing to provide a more secure area for North Kennel runs, secondary enclosure.
Reinforcing Dog Kennel gates, now that we have the experience of animals in the kennels, the current gate locking mechanisms are not strong enough for rambuncious large dogs. More secure latches are needed.
Thank you for your continued support, Please visit our website for additional information and updates: www.newberganimals.com
Sincerely,
Crista Eberle