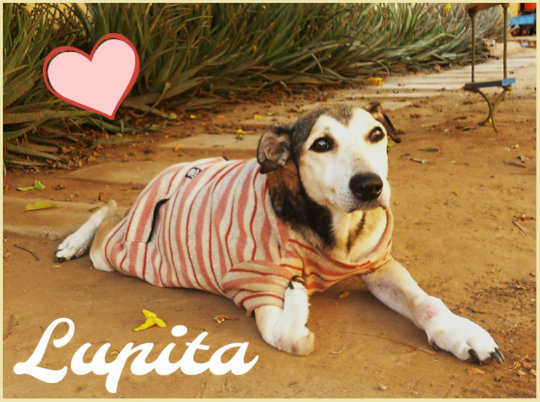 There is news to share from every corner of the Perros Project this report! Below we will share our preliminary plans for our 2019 trip to Huanchaco and updates from our two partners on the ground, Amigo Fiel and Huanchaco al Rescate.
First, amidst the lovely leaves of fall in the Pacific Northwest we've begun to envision our 2019 project activities. It is nothing short of amazing to say that 10 years have passed since we first visited Huanchaco and decided that a portion of our life's work would be in partnering with the wonderful animal folks on the ground in that small, but significant beach town. As we come upon the 10 year anniversary of our first visit, we want to make sure that our time on the ground reflects the occasion. As we have in the past, last month found us sending out our email of inquiry to see which team members would like to join us again. Thus far, all three of our main veterinarians have expressed a strong interest, as well as our recovery room specialist. In addition, we have had several conversations with veterinary technicians and veterinary students. While the vet tech school in Joilet, Illinois will be unable to partner until 2021, we have also inquired about individual students who might be interested. At this point, we are considering offering the weekly clinic that we have in previous years, as well as doing additional community work and potentially investing in a particular project that would expand our year round impact in the community. Stay tuned!
The good folks at Amigo Fiel recently wrote us with some of their updates. In good news, the organization's most recent report shared successes that were the direct result of the donations you have so generously made and we have passed forward. Two dogs were highlighted - Fabio, whose left front leg had to be amputated due to cancer and Colita, who had pins placed in her left hind limb to help in her recovery after being hit by a car. According to Bertha, "both pups have already fully recovered and have been adopted." In other news, which lays heavy on our heart, but also reminds us of our long history with this amazing organization, Lupita, who is pictured below has been diagnosed with cancer. Lupita was one of the first dogs we met at Amigo Fiel's shelter. Because of her injury and her bonding with a few other dogs at the shelter, she has been in the care of the organization for more than 10 years. Bertha reports that while the cancer is inoperable, they are committed to giving Lupita the best last chapter of her life she can have, just as we have all been committed to her happiness throughout her life.
Ursula at Huanchaco al Rescate reports that she is as busy as ever. Every time we get an email from her, we thank the universe that the dogs of Huanchaco have this incredibly energetic woman in their corner. Last month she let us know that she recently moved her shelter closer to town and to an area that was larger for the dogs to run around. In addition, being as politically savvy as she is, she quickly introduced herself to the new mayor of Huanchaco and began her friendly, but persistent campaign to have the local government help with the care of the street dogs in general and the realization of a permanent shelter for the street dogs of Huanchaco.
That's our news for now, the next time we write we will probably know who is on our team and what exactly we have in mind for 2019. If you would like to join us this summer in Peru, let us know. We'd love to have you. Until then, we and the street dogs of Huanchaco Peru, big and small, send you our gratitude.
Matt & Courtney
The Perros Project
www.PerrosProject.org