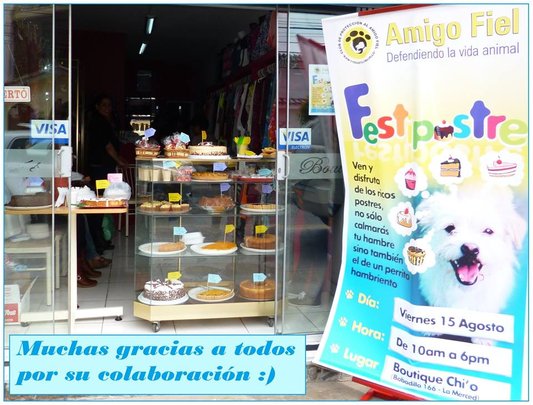 Hello from Portland, Oregon!
Looking out the window at the rain coming down, it is easy to dream about our 2015 clinic in Huanchaco, Peru which is now about nine months away. A few weeks ago we set the official dates for the clinic: June 22nd – June 30th. We are thrilled to announce that the majority of our key veterinarians and support staff have indicated a willingness to join us again in 2015! Not only that, but many of them are in the process of recruiting several additional vet techs, which can be key to a well run clinic. But of course this doesn't mean we're not taking new volunteers. There is always space for more, so if you or anyone you know is interested please let us know : ).
At this time in our planning cycle much of our effort is directed at finding an appropriate space for the clinic to be held in Huanchaco. While the Perros Project initially was designed to focus exclusively on this small beach town, the need in the larger city of Trujillo and the more ready availability of clinic space has led us to spay and neuter dogs from both locations. This year, in addition to working with Amigo Fiel, our longtime partner. we are also in the process of trying to partner with a smaller nonprofit organization – Huanchaco Al Rescate Del Hermano Menor. This group is located in Huanchaco and working specifically with the street dogs in that town. It is our hope that they can help us secure an appropriate clinic space in Huanchaco itself.
Another area of focus is improving the process of client preparation and processing. Our 2013 clinic had such positive results because dogs needing the surgery were identified early on and were given antibiotics, improving their health before they underwent surgery. In addition, creating a list of dog owners who are interested in the surgery allowed for things to be done in a more efficient manner. We hope to follow the same process this year, but with more clarity in terms of the timing of the surgeries so that people have less wait time and we can avoid unnecessary cancellations.
As we develop these plans, and begin to turn our attention to the wide variety of details that go with holding a clinic such as this we are trying to remain in good contact with our partner Amigo Fiel. This is not always easy though as Bertha, Ingrid and others are busy on a daily basis trying to make a difference in the lives of the street dogs (and sometimes cats!) all around them. Please see some of the photos to get a better sense of what they've been up to these last few weeks.
In closing, we remain amazed at the generosity of the Global Giving universe and how it brings all kinds of people to us and our project. For example, just last week we got a $60 donation from a total stranger. Amazing!
Muchas gracias por todo,
Matt & Courtney