In the three months since this latest Global Giving project was created, Operation Freedom Paws has interviewed and accepted seven veteran applicants to our service dog program. One is a Vietnam vet, three served during Desert Storm, and three were stationed in Iraq/Afghanistan. One is a woman. They served in the Army, Navy, Marines and Air Force. Despite these differences, they are united by their experiences in the military, its after-effects, and their desire to find a different way to manage their injuries. All have been diagnosed with Post-Traumatic Stress (PTS). All struggle in crowds, avoid gatherings of family and friends, find it difficult to communicate, and have nightmares. All have contemplated suicide.
Immediately after being accepted into the program, each veteran was matched with a pre-screened dog chosen for that person. The dogs are as individual as the humans, and making the match is the beginning of building trust in the dog and in our program.
The first of this group of veterans, interviewed just before Christmas, was facing additional challenges. Fred (not his real name) and his family had been living in Paradise, California before last fall's devastating wildfires destroyed their entire town and left him, his parents and his fiancée homeless. They considered themselves lucky to all be living together in a camper in a parking lot. Matching Fred with his dog and getting him into classes gave him a glimmer of hope.
In the intervening seven weeks, Fred has started to smile. He and his dog are already incredibly bonded. She has helped him cope with the difficulties of finding a place for his parents. He takes tremendous pride in her ability to keep him calm. He tells us about their triumphs between class sessions, and looks forward to training.
This is just one example of how your investment in these service dog teams is changing (and saving) lives.
Thanks to your generous donations and our negotiation of pricing we were able to order (and are awaiting arrival of) 7 pieces of agility equipment to help build confidence not only for our disabled veterans, but their service dogs as well. The small victory of being able to train your dog to go up stairs and sit at the top of a platform, or walk under an archway run helps to build our client's confidence and restore their freedom to live life by giving them the knowledge that they can accomplish something new and unkown with their dog in any circumstance.
Thank you for giving the gift of freedom to our veterans, adults and children with disabilities. Your contribution will have an enormous impact on many lives, for years to come at our canine education center!
Links: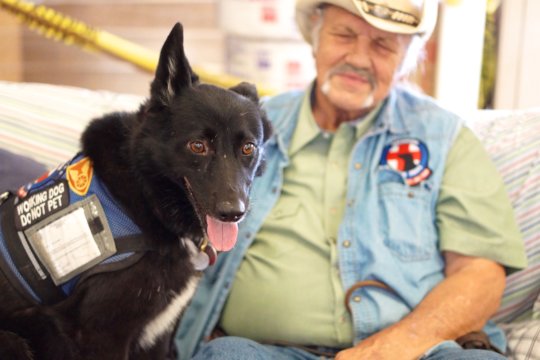 Dear Supporter,
Thank you so much for your donation to our Training Service Dogs for Veterans Project! Your dollars are contributing to our mission of veterans and individuals with disabilities restoring their freedom to live life through the training of a service animal utilizing new training equipment. Here is the progress of the project as it stands:
We have raised over half of the funds needed to reach our goal! While we are close, we can still use help to raise the rest. Share our cause with your friends, family and social network and tell them why you support our cause.
We continue to raise funds in the meantime to help maximize the amount of equipment we can buy.
We have identified the vendor of whom we can purchase the agility equipment.
We are in communication and hope to negotiate non-profit pricing to maximize your dollar and your impact.
While we are working on securing the equipment, we continue our mission of matching rescue dogs with veterans and individuals with disabilities and training them together to be a service dog team.
Since the start of this campaign we have matched 8 teams. Each team while with us will not pay for any equipment, training, food or veterinary care, as well as those who require will receive other services provided to heal the individual and make them whole. All of this averages $15,000 per team, so having been able to add 8 within 3 months is incredible. These 8 teams are a part of the 50 active clients who will be able to utilize the equipment your dollars are helping us secure, not to mention the many graduated clients who continue to come back ensuring their training and partnership with their service dog is strengthened.
We thank you again for choosing to support us, from the bottom of our hearts!
Thank you,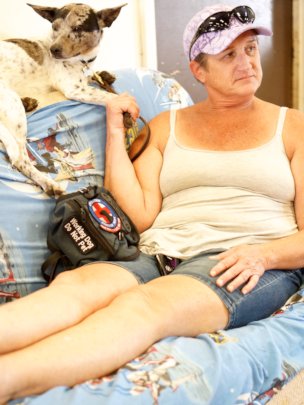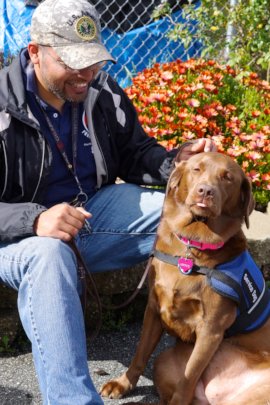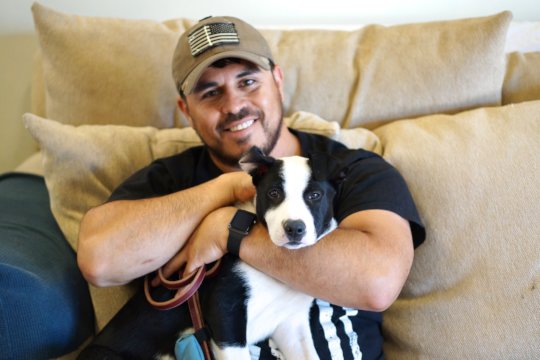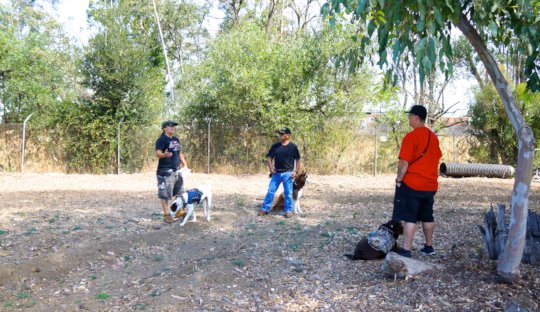 Links:
WARNING: Javascript is currently disabled or is not available in your browser. GlobalGiving makes extensive use of Javascript and will not function properly with Javascript disabled.
Please enable Javascript
and refresh this page.