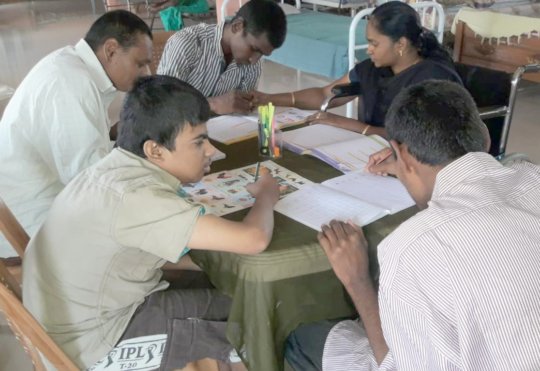 Giving an special education is challenge to special children ..if they are improving their skills in the academically it is a great task..now with this project all the children are improving a lot with their tallents..after started this project allo the special children were drastically improved a lot with the tallents..significantly children all our children improved alot with skills..if we can continue like this they can get lot of change in thier skills...special children learned a lot with the special education individual childrfen plann and asppropriate schedule and different check lists assesssments only this is happening..all our specially talalented children improved adrastic changnge in their day to day life through in this special education projects..
we are very happy the way you are supporting this project all our children improved alot with this project.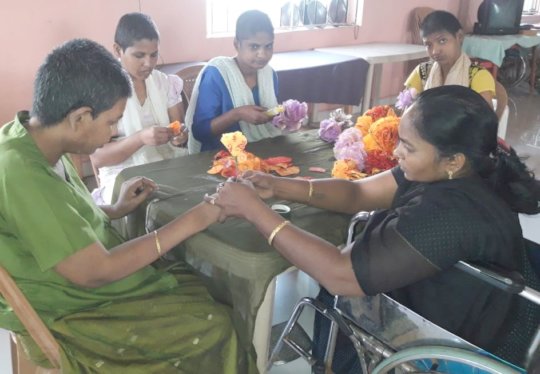 All our special children are very happy to involve at prevocational activities like preparing small cloth made flowers and with that they can improve their grass motor and fine motor activities and they can improve their eye coordiation and they can get expertise their fine art skills too..
participating in the active skills gives a lot of knowledge and involving directly in the activity also we can see the improvement.
we are very happy to see the improvement and their tallents in the skills..and with that skills they are improving their intellegence also indirectly sir so that their IQ levels also getting improving.once again on behalf of all our prevocational children we are convivng their thanks to you all...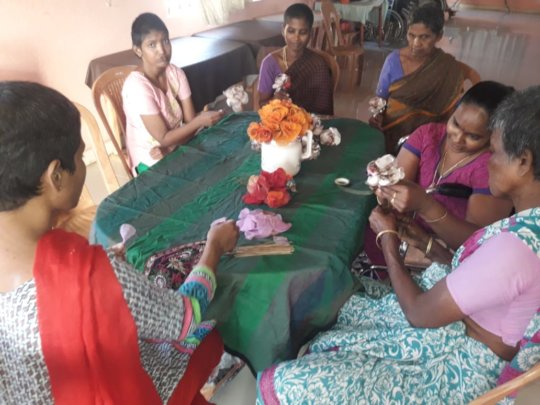 Educating the special children is not that easy but still we use to use the different techniques and methods to improve their hidden tallents and patiencly we use to teach asper their interest as well their potentials.once we started this educating the orphan special children edeucation they are very very poorin their academics once we started the project with professional trainer now they siggnificantly improved their tallents and skills also improved and very happy to teach their tallents with their own interst.
when we teach the special skills with professional tallents and techniques deffinately the special children can improve their skills with no doubt..the same way now our special children also improved a lot in this project..
children with special challoenged persons improved a aot with this project no doubtly...
WARNING: Javascript is currently disabled or is not available in your browser. GlobalGiving makes extensive use of Javascript and will not function properly with Javascript disabled.
Please enable Javascript
and refresh this page.