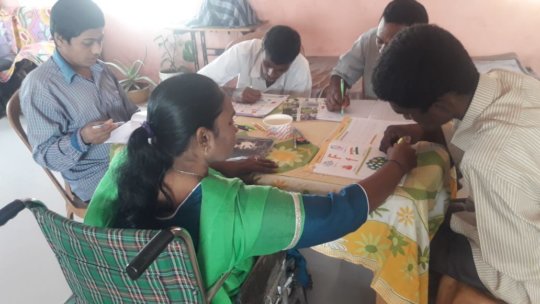 Educating the special children is very much challenged with all the apprepreate technically qualified and suitble teaching mamterials and techniqs we should give proper training and improving skills with all the apprepreate subjects we should motivate an give subjects.with all the indiviual task analasis each child should learn more skills and apprepriate larning skills.for every skills has its own difficult to learn with all the efforts ...all the specially challenged persons learn and continuously learning the tasks with regular intervals.for every 3 months each special chilren should know where he is learning and how much is learned for the all checklist we should learn how much each special childre learn and ho to make practicls perfectly.based on that we have to see his abilities and learned skills..with all regular intervals and periodical progress pcial children are day by day improving their skills very much significantly.
Links: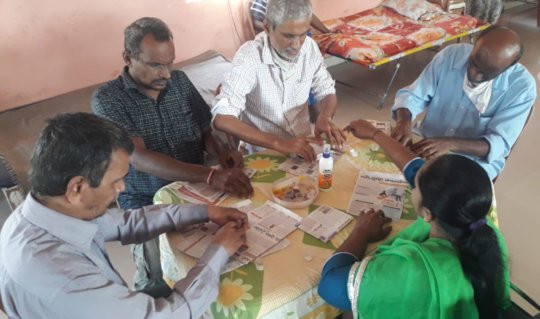 Pre vocational skills are very much interested in especially specially talented children for such interested persons we should be observe and provide the suitable skills and very happy to mold in their skills. If we can see their interest and abilities definitely if we can give training in envelope covers preparation..for such skill we have to give many tasks and we to training in folding paper pasting paper and adding gum and counting etc…skills we have to give training and so that we will get better talent in their skills for preparing candle making skills some special students are interested in different skills and very much talents will exhibits. When compare to academics the special students are more interested in pre vocational skills than special educational activities. Each and every students has unique talent so that we have to plan according to their skills and interest…so for we are successfully giving training in pre vocational many different skills with all you people support our special students get benefit out of the pre vocational skill development programme.
Links: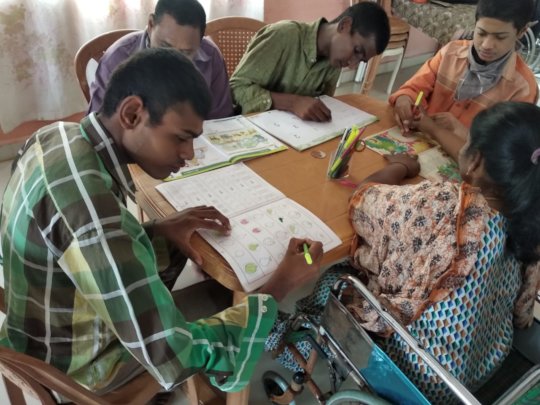 With all the continuous training the children are getting more and more trained with all the skills which we are teaching regularly.Some of the children are very much talented with their own creative ness by preparing the small toys and learning them selves..with individual skills we are teaching with suitable materials and skills scales so that special children can get benefit out of the training very easily...
special children needs continuous training and suitable skills development activities with that they are getting more are more shine in their day to day life..some skills special tallented children are getting more changes in their talents..
with all you people support they care getting very significant change and improved a lot with their day to day life style and improving so much and living very diginifed way..
WARNING: Javascript is currently disabled or is not available in your browser. GlobalGiving makes extensive use of Javascript and will not function properly with Javascript disabled.
Please enable Javascript
and refresh this page.