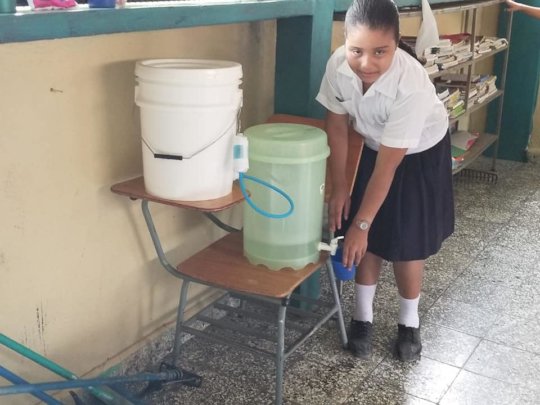 One of our team members is down in Honduras right now and had the chance to visit with people in Valle Arriba to help retrain people on how to best use their water filters as well as troubleshoot any problems they were experiencing.
The reports so far have been very encouraging! People are using their filters consistently; they are amazed at how much dirt is being removed from the water. Some people were experiencing some slow filtering, but our team was able to show them how to fix that. The school teachers especially love the filters. They asked for one for each classroom!
People are definitely talking about the filters: one woman asked when we would visit her grandmother's village so that they could have the same access to clean water.
One interesting problem we've observed: the syringes used to clean out the filters are breaking, so we need to bring extra with us in May.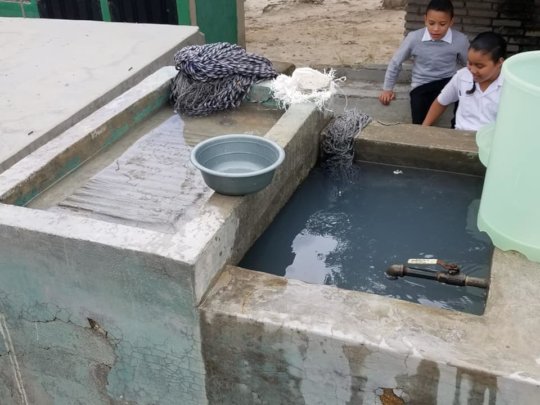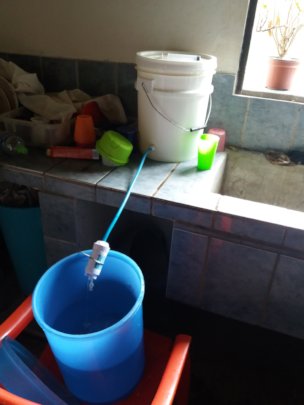 We have an update from our primary water filtration fundraising chair, Darla Boyk.
Fundraising is going amazingly well and we have the funds raised for the
greenhouse with some extra in case there isn't a ventilation system or
pay local labor to finish it. Depending on the number of curtains you
need, we will get there quickly as well. I have 105 filters already
with additional funds verbally committed and am shooting for 150 filters
which I think we will easily hit and exceed.
After seven months since visiting Valle Arriba, Sociedad Amigos de Los Niños, our partners in Nuevo Paraiso, have reported that the citizens of Valle Arriba are utilizing our water filters with 70% usage, while 10% are using the buckets that we have provided. Given the wide majority of usage, we are excited to return to Valle Arriba late May to begin tracking the effects of our water filters on the overall health of Valle Arriba. Preventable ailments such as diabetes, hypertension, and parasitic infections are all increased due to the lack of access to clean water. Comparing the relative rates in the villages for these three ailments will be crucial in determining the effectiveness of the water filters as a tool to curb health care disparity in Central America.
Thank you very much for your support as we continue to improve the world, one household at a time.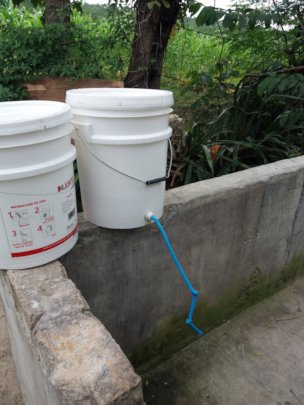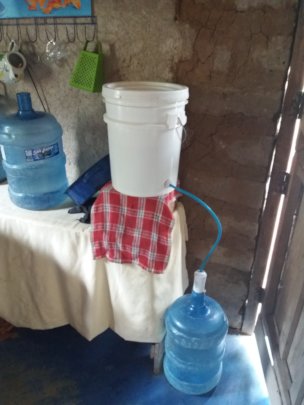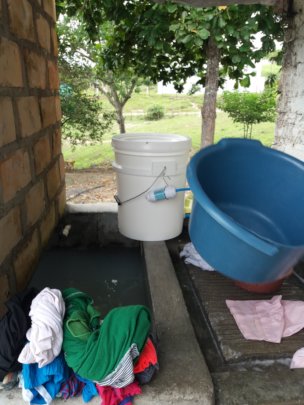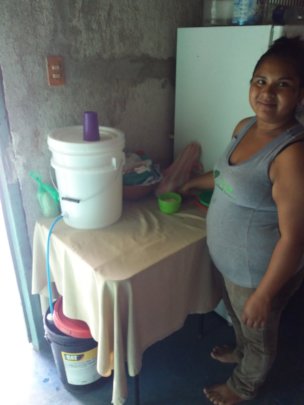 In the five different rural Honduran villages that we implement medical brigades, a significant portion of Hondurans retrieve their water from local streams nearby. In the hope of reducing waterborne diseases in the patients that we see, water filters are crucial in sustaining the health of our patients. When we see children drinking from a basin filled with unclean water after playing a game of soccer or an elderly woman washing her clothes in a local stream nearby, this puts the people of rural Honduras at an increased risk for developing a waterborne disease. Due to the high presense of waterborne diseases in the patients we see, we took six samples from local water sources to test for the presence of E. Coli. In all of these six tests, E. Coli was present in "very high risk/unsafe" levels in each location (according to the World Health Organization: >100 E. Coli CFU per 100 mL), which puts the Hondurans at high risk for developing a waterborne disease. Due to the high safety risk of the presence of E. Coli in water sources, water filtration is crucial for the safety of the Hondurans in these villages. To test the overall effectiveness of the water filters provided with our new partnership with Filter of Hope, an experiment was performed at Valle Arriba. E. Coli was in the water at the level of "very high risk/unsafe" as described above. After running the water sample through the Filter of Hope filter, the E. Coli level dropped to a relatively safe level of E. Coli = 9.1-9.6 MPN per 100 mL. The effects of water filters on removing E. Coli could help to successfully decrease the presence of waterborne diseases in the patients that we see in the future of our medical immersion. As we continue to use funds to purchase more and more water filters, we are able to track the overall health of the villages given the filters to see significant changes in overall health.
Attachments:
WARNING: Javascript is currently disabled or is not available in your browser. GlobalGiving makes extensive use of Javascript and will not function properly with Javascript disabled.
Please enable Javascript
and refresh this page.