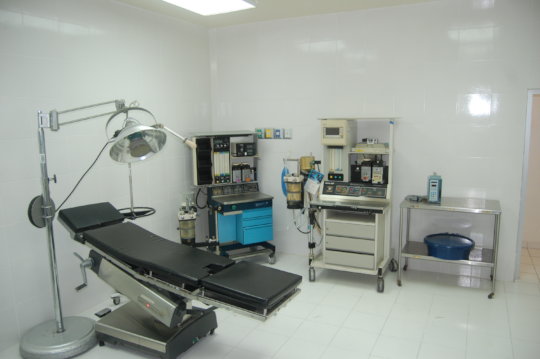 Our lives have changed quite a bit over the past three months. Most of us have a new routine, one focused on social distancing, wearing masks, and limiting our exposure to a virus responsible for the deaths of at least 370,000 people worldwide, according to Johns Hopkins University.
While many of the COVID-19-related headlines cover the United States or Europe, the virus is also spreading in the developing world. In Honduras, there have been over 5,000 confirmed cases and over 200 deaths (again, according to Johns Hopkins). Many of those cases are clustered around San Pedro Sula, the country's industrial capital. But in talking with some of our contacts, there are cases in and around the areas in which we work. The country is on a lockdown and citizens are only allowed to leave once every two weeks.
The grim realities of life during a pandemic are particulary acute in places like Honduras, which lack health care infrastructure, access to medications, and medical personnel. This reality is compounded by international travel restrictions put in place by governments and other institutions (such as universities). Our own trip, which was scheduled for this past 10 days, was cancelled. This means that we were unable to visit the people in and around Valle Arriba, treat their medical conditions, provide medication, or test their water quality.
However, just because we were unable to travel to Honduras this year doesn't mean we couldn't help. Partnering with groups from across the United States, we were able to send over $8,000 in supplies to Clinica Santa Rosa de Lima, located in nearby Nuevo Paraiso (about 5 miles away, as the crow flies). We coordinated our efforts with Dr. Daisy, who helps to run Clinica Santa Rosa so that they received what they most needed, including medications and PPE. This clinic is important for the people in the area because it has better facilities and doctors than any other nearby clinic.
Without your support, these kinds of efforts would not be possible. We thank you for your kindness and generosity in these difficult times, all the while looking forward to next May when we can once again meet or rural Honduran friends in person.