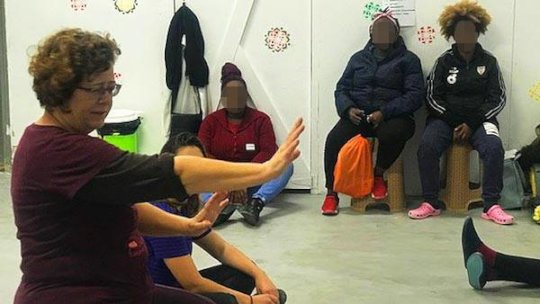 Starfish Foundation in co-operation with ESD Global is organizing a training week to teach women to become self-defence instructors - to be held on the island of Lesvos during the 9th - 15th of May 2019.
After arranging self-defence classes with refugee women for three months now, we realised that we need to train more professional instructors so we can meet the demand for more classes. The women who have learned basic skills are very eager to follow a more advanced training in self-defence. We will be able to offer this after the 15th of May when we will have five well trained local female instructors.
One of the instructors coming to train us is Anat Errel, who was with us in November of 2018 for a weekend training for female refugees. She is very happy to return to the island and help us to become more experienced in teaching new skills.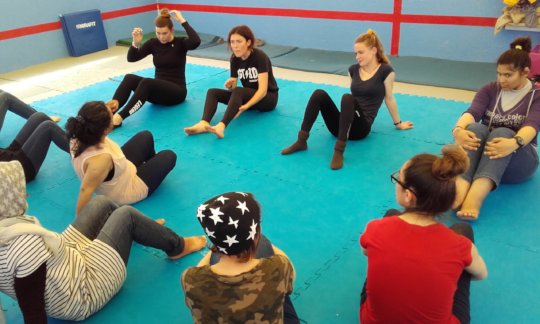 Starfish Foundation in co-operation with Yoga and Sports for Refugees is organizing self-defense classes for refugee women on a weekly basis. Last Wednesday the 20th of March Estelle from France, Nour from Belgium and Marieke from the Netherlands were the instructors at our morning class, and they did a great job.
Most participants had participated in our weekend course one month ago and because of the basic knowledge they had gained during that weekend they already showed a more powerful attitude This proves the value of the lessons and we are very happy with the positive result.
A weekly afternoon class will soon start at another location close to the refugee camp, so we will be able to reach more women.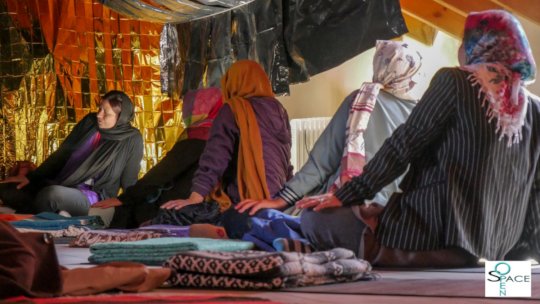 Last Thursday, the 7th of March, celebrating International Women's Day, Starfish Foundation had a very special guest in OpenSpace in Mytilene. Angela Farmer, the very well-known Yoga teacher gave a three hour class to fifteen refugee women. The main theme of the day was how to feel safe in your own personal space by connecting to the earth and becoming grounded.
Angela said that what you feel, is what you express in your body. People around you will understand when you are standing strong: they won't easily act in an aggressive way towards a woman who has internal strength and believes in her own power. She encouraged the women to stay firm and peaceful with eyes wide open and to show no fear.
It was a wonderful experience for all of us being part of this empowering class with women from a completely different background. They showed eagerness to learn skills they can use in their daily life in the refugee camp and were truly grateful for the basic Technics that Angela showed them. Most of the women were young widows living in an unprotected area in the camp, where self-defence skills are highly needed.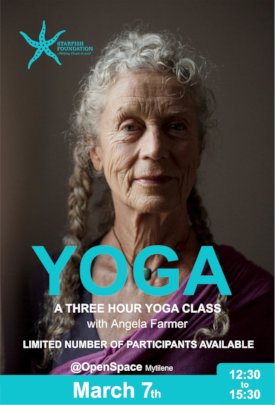 WARNING: Javascript is currently disabled or is not available in your browser. GlobalGiving makes extensive use of Javascript and will not function properly with Javascript disabled.
Please enable Javascript
and refresh this page.