We are excited to announce our expansion into a 7th country...Cambodia!
ONETrack International has partnered with Children in Families (CIF) to support children affected by the orphanage corruption in Cambodia.
Despite the progress made in recent years, Cambodia remains one of the world's poorest countries. As a result, it is not difficult to find numerous opportunities to help impoverished children, especially those living in orphanages. However, nearly 80% of children in these facilities still have living parents. In the absence of strong state assistance for children and families living in poverty, orphanages emerged to provide these children with basic material needs and education that cannot be afforded at home. Yet, as the number of orphans in Cambodia decreased over the years, the number of orphanages increased. And as the number of tourists visiting Cambodia grows each year, some of these institutions have recognized a chance to profit off this pool of foreign donors and volunteers. For the children living in these facilities, their vulnerability becomes a selling point and their care is compromised.
The government in Cambodia has faced a variety of challenges as they attempt to improve childcare within their nation. The largest challenges being the limited time, budget, and resources of their social workers. As a result, they must count on the assistance of NGOs. ONETrack international is dedicated to identifying and supporting those NGOs that are clean from controversy and support our goal to reverse the trends that stimulated the current corruption of the Cambodian orphanage industry.
Recently, we started working with Children in Families (CIF), a local Cambodian NGO that is dedicated to providing high-quality family-based care for orphans and vulnerable children in Cambodia. Together, we share the belief that the best place for a child to grow up is as a member of a loving family.
ONETrack International is supporting specific cases within the Children in Families program that empower the biological parents or extended family members to provide long-term care for these children.
Links: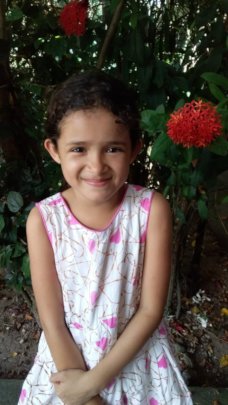 I want to take a moment to introduce you to Juliana. She is 8 years old and in 3rd grade at the Jungle School. And, she looovvveeesss hot sauce! Due to our new program in Honduras, she is able to remain in a stable family home in her community of birth, La Ceiba.
While CameroonONE & ONETrack International are politically-neutral organizations that takes no position on U.S. policy, we do act as an alternative for citizens who are concerned about the children in Central America's wellbeing after the exclusion from aid. If you or those in your community are looking for ways to ensure the safety of children like Juliana and prevent them from leaving their homes to take the dangerous journey through Mexico to the United States, continue to support our programs!
Links: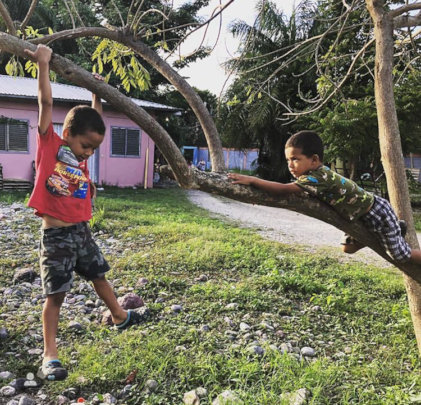 We are excited to announce our expansion into a 6TH country…Honduras!
ONETrack International is partnering with Helping Honduras Kids to support orphaned and at-risk children.
Helping Honduras Kid's mission is to improve the life of orphaned, abandoned, abused and/or neglected children who otherwise would be in government institutions. They manage a children's home called The Hogar de Amor or Home of Love located in La Ceiba, Honduras. Many of the children in their home have experienced traumatic physical or sexual abuse, neglect, or were simply abandoned prior to being welcomed into their care. Through encouragement, counseling and education, Helping Honduras Kids helps these children grow up to be happy, healthy, and productive adults.
How will ONETrack be involved? Helping Honduras Kids supports three Campesino (peasant) villages in different areas around the North coast of Honduras. The children here are among the poorest in the region and desperately need support for their basic needs. Helping Honduras Kids and ONETrack International are working to ensure that these families can remain together, because without funding, the children of the most impoverished families are at-risk of becoming economic orphans.
ONETrack will be working with specific cases within the program that fits our mandate of reunification and will continue to expand our role through future sponsorships with families practicing Transition to Home orphan-care.
WARNING: Javascript is currently disabled or is not available in your browser. GlobalGiving makes extensive use of Javascript and will not function properly with Javascript disabled.
Please enable Javascript
and refresh this page.