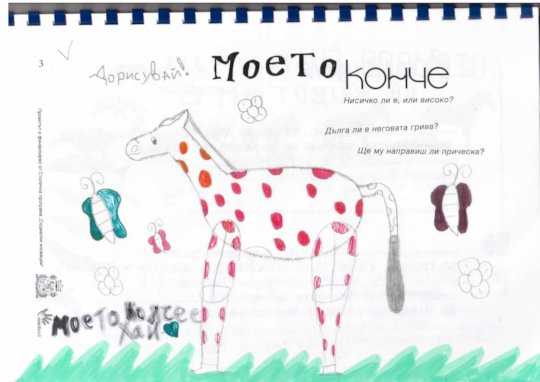 For a second school year in a row the students have mainly online classes. Due to the lockdown restrictions Reachout centre is closed since November. The only way to continue supporting the kids is online. The isolation, the lack of direct contact with their school teacher and the impossibility to receive face-to-face after-school support have strong negative effects on the motivation of children with learning problems. That is why we decided to reorganize our normal on-ongoing program during the lockdown and to try to provide complex help depending on children's individual needs.
Together with the regular staff and some volunteers we provided homework help on a regular basis. Refugee children and adolescents needed assistance mostly for their Bulgarian language and literature and biology classes while the Bulgarian ones - for their language classes in English and Spanish.
We continued encouraging the children enrolled in the Project "Summer Stories with horses" to work on their diaries, waiting for the spring when they will have horse riding again.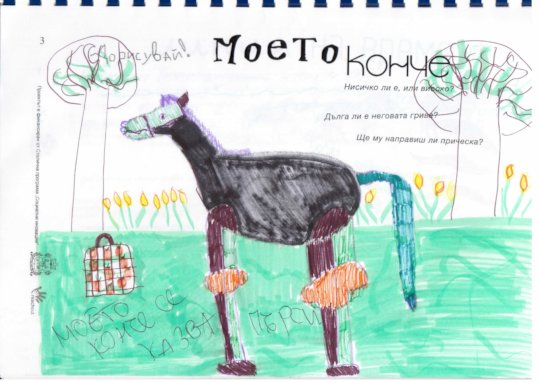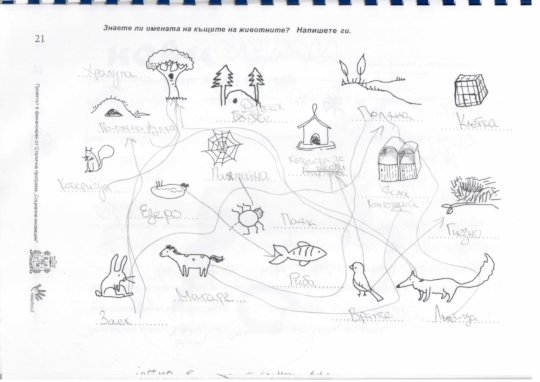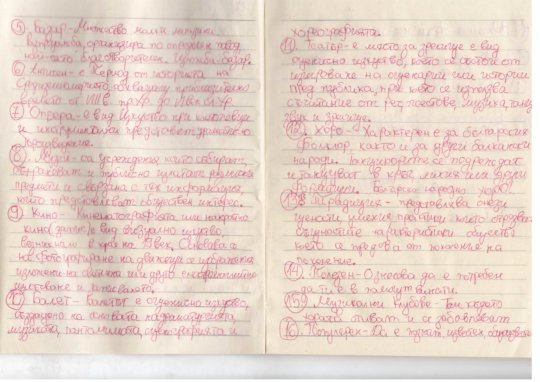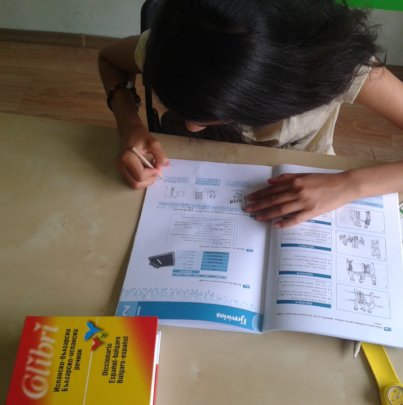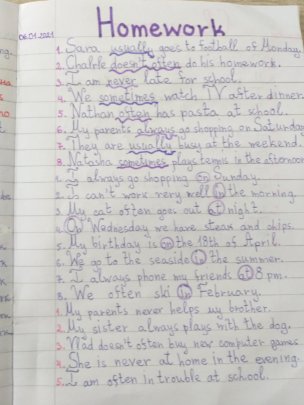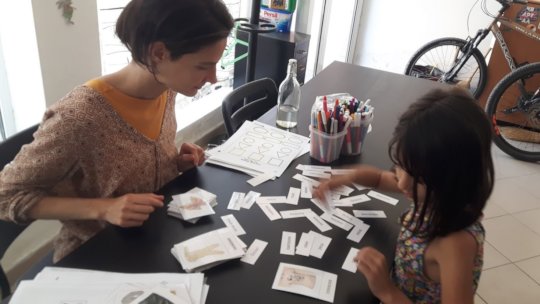 The summer was great because we were together again with the children! In June we welcomed new children into our Bulgarian language program – some newly arrived refugee children who wanted to learn the language of their host country but also a couple of Bulgarian kids who wanted to develop their mother tongue fluency. It's amazing how children speaking different languages can communicate, learn from each other and spend time together. During the regular educational activities children worked with many texts and improved their reading and writing skills. Also, they used various materials to learn how to implement projects and prepare presentations. In addition to these activities, we organized some creative classes for those kids who really love drawing and art. Usually, as a part of the summer program, we organize our traditional summer camp but that was impossible to do this year due to the spread of COVID-19. But that doesn't mean that there were no adventures left. There is no kid who doesn't like animals – therefore we organized horse riding for the children in our afterschool classes during the summer program. They rode twice a week and those who participated regularly can already ride independently. Horse riding motivated them to put more efforts in learning and helped them to overcome some communication problems. It also inspired them to develop their talents. The other thing which children enjoy a lot is biking. In order to encourage kids to spend more time outdoors one of our volunteers ran a small donation campaign to repair the bikes of the family-type accommodation centre. This allowed children to go cycling in the park and have a great time together!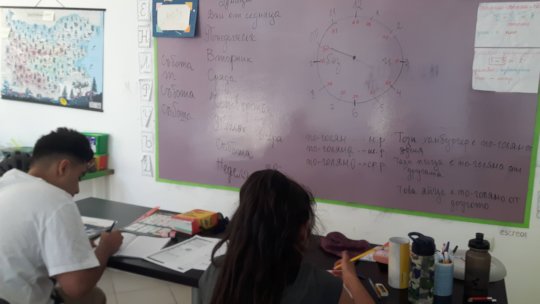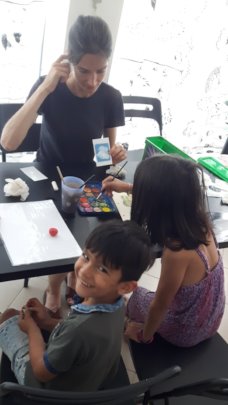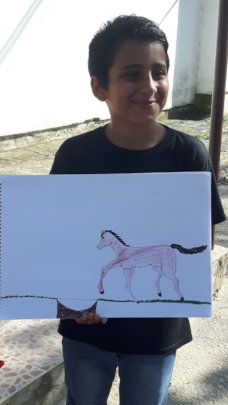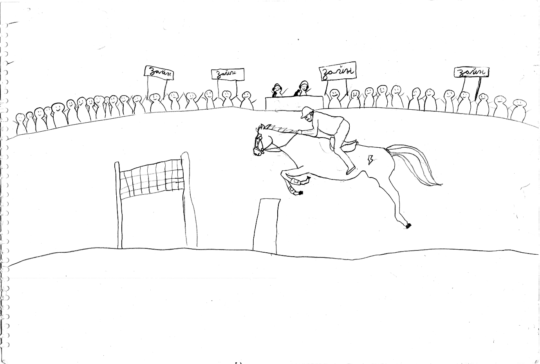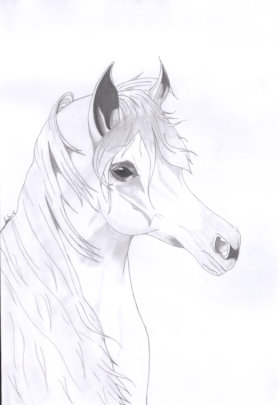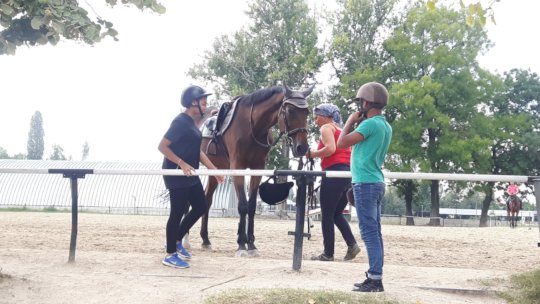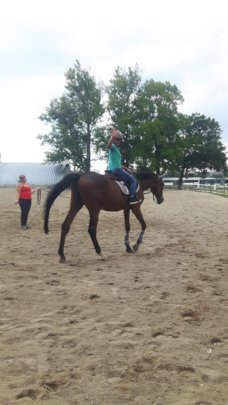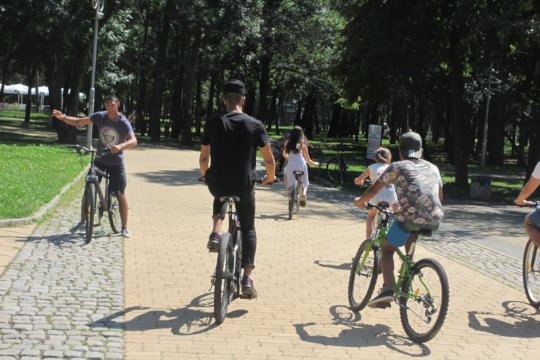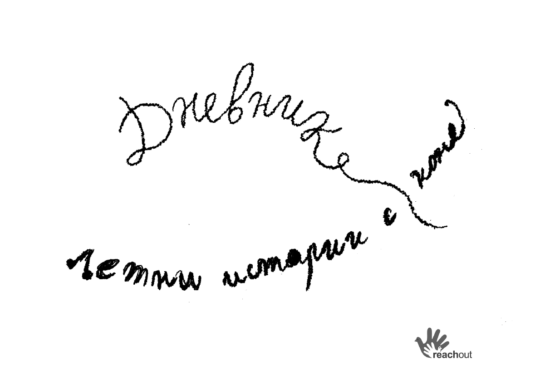 Due to the COVID–19 pandemic Reachout's center was closed in the last three months. We reached the children online, talked with them through video calls and provided individual speechsessions via Skype. The insufficient number of computers didn't allow us to provide them direct educational support. Every week we prepared materials and sent them to the staff of the residential care centers.
Meanwhile the children whose parents are with low levels of education more often asked for homework help.
We also used the time to prepare our new initiative called Summer stories with horses. We created special educational materials which will be used by the children who are going to participate in all new activities starting in the beginning of July. We believe that horse riding will bring a lot of fun and new positive emotions to the kids after the long period staying at home.
WARNING: Javascript is currently disabled or is not available in your browser. GlobalGiving makes extensive use of Javascript and will not function properly with Javascript disabled.
Please enable Javascript
and refresh this page.