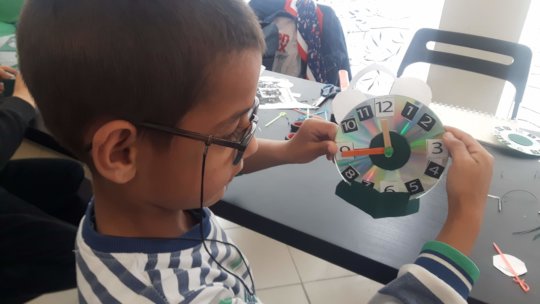 First graders who can't rely on their parents' help are at risk of falling behind in education from the very first year. Thanks to your support this did not happen to the children who were included in the Homework Club. During the second term of the school year they spent 72 hours studying in smaller classes.
his is the last week of the school year for the first graders. All of them are much more self-confident because they already know the alphabet and are able to read and write. Afterschool learning helped them develop key life skills such as problem solving and listening skills.
Also, they can count to 100, add and subtract numbers up to 20 and tell the time to the hour and half hour on an analog clock. Thanks to the Homework club they have knowledge of important figures in Bulgarian history, basic map skills and recognize the state, city and neighborhood they live in. They have also learnt to sort and classify things according to different categories – color, shape, size, function.
Their school teachers reported that those who had previously had difficulties to follow directions have already overcome them and are getting better at social interactions with peers and group work.
Now is that time of the year when the final bell rings but we are not going to close the books. The Homework club is open year-round and during the summer is going to help children boost their memory by the use of repetition and practice.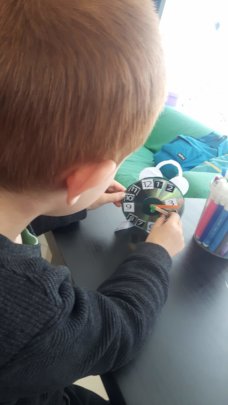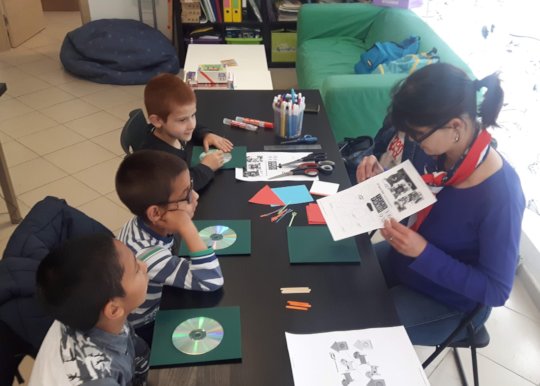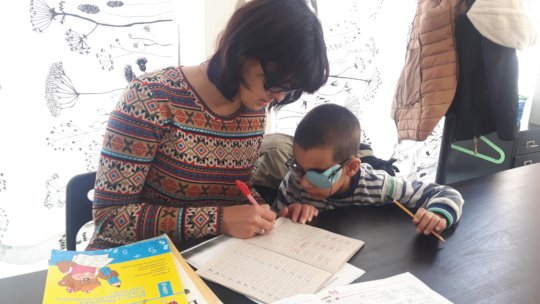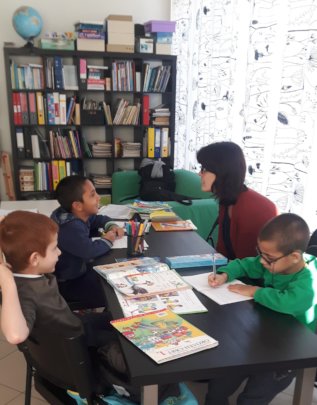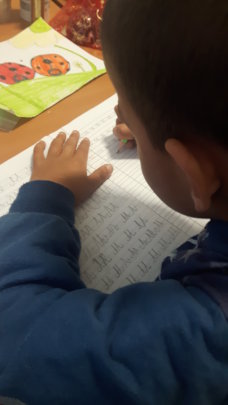 During the second term of the school year 20 kids from 1st to 7th grade receive after-school support in Reachout. In this report we are going to introduce to you one of them.
He is in second grade. His parents are illiterate and systematically neglected him in his early age. He has never been enrolled in kindergarten and at the age of 6 he was accommodated in the orphanage. When he was accepted into the Reachout program two years ago he didn't speak Bulgarian because it is not his native language.
At that time he was at serious risk to drop out of school. Despite all the challenges he faced he worked hard to overcome them. During the classes in the afterschool program and speech therapy in his first year at school he succeeded to learn all the first grade material and to enhance his knowledge a lot. Nowadays he likes reading fairytales and counting, and writes very diligently. His self-confidence got a major boost when his progress and achievements were noticed by the teacher.
Also, he loves to draw. Hi put his heart and soul into all pictures especially in the last ones which were included in the school exhibition at the end of the first term.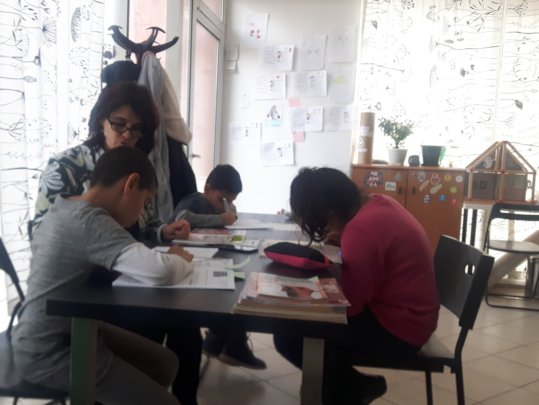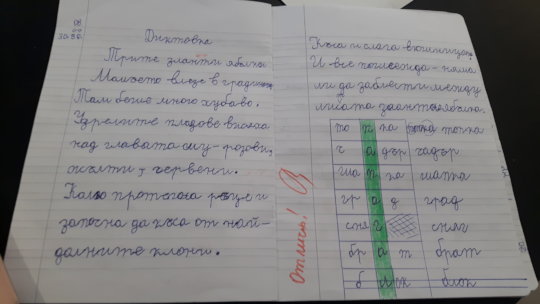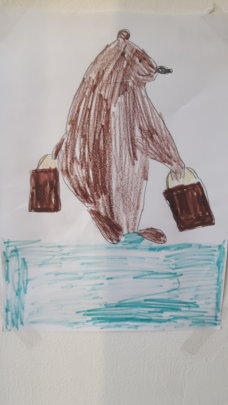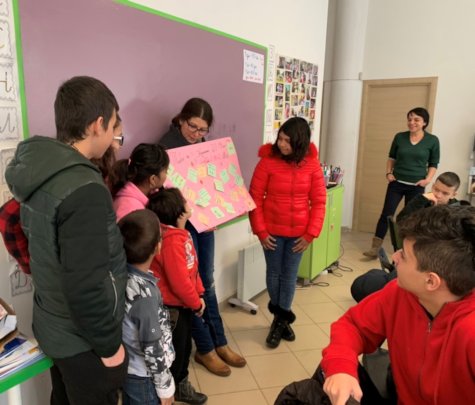 Dear all,
After kids had learned how to manage their pocket money, we discussed the topic of how to organize our daily routine and schedule. The end of the year is a good time to talk about the new things we want to learn and do during the new year and also to learn how to create daily routine that works for us. Usually the kids make all these things together with their parents at home. But those who come from chaotic homes or institutions where belongings aren't put away never learn that life can run more smoothly if they organize their things and their time a little more. In homes where there is no set time or space for doing homework, kids never learn how to make themselves accomplish an unpleasant task. Kids who don't develop basic self-care routines, from grooming to food, may find it hard to take care of themselves as young adults. In order to help children to establish constructive habits during the group work sessions in December we invited the kids to make their own list with their duties, plans and wishes for 2019 and to design a planner. On 28th of December we organized an afternoon goodbye 2018 party where the kids from Pragmatic and Adaptive skills program were brought together with those who participated in other Reachout's programs. All together they made posters with their special wishes for 2019 and presented them to the others. On the last day of 2018 Reachout's project Pragmatic and Adaptive Skills for Children at Risk was fully funded. With your great support we raised the full amount for our first project in GlobalGiving just for 7 months. Once again, a BIG THANK YOU to all of you who supported our project. We will be very happy to stay in touch and have the opportunity to update you for our future activities and projects. If you want to continue to support us to make the children at risk successful in life you can donate to our Project Afterschool Program for Children at Risk.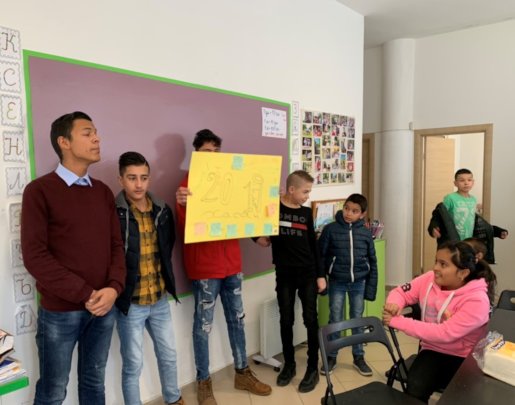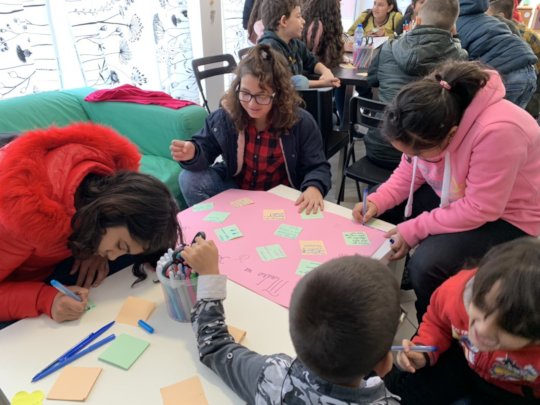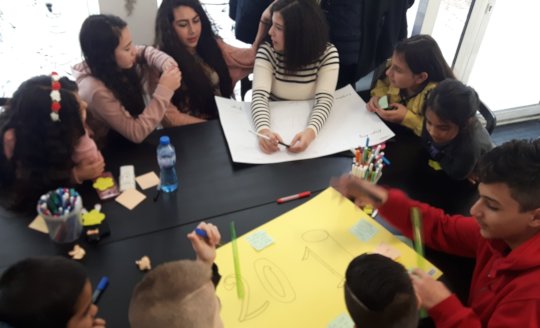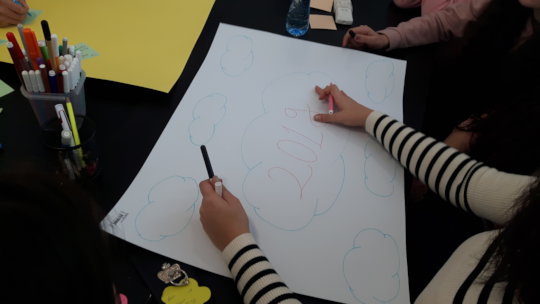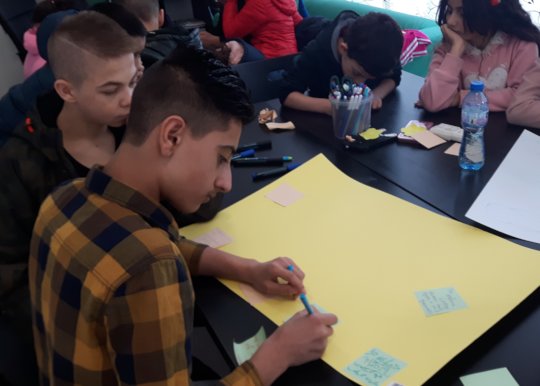 WARNING: Javascript is currently disabled or is not available in your browser. GlobalGiving makes extensive use of Javascript and will not function properly with Javascript disabled.
Please enable Javascript
and refresh this page.