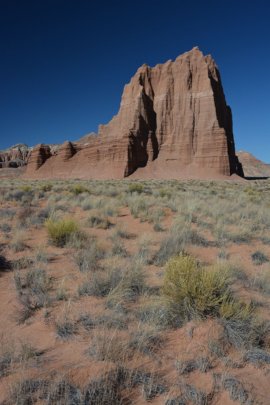 Grazing is not normally permitted in national parks, but the creation of Capitol Reef in 1971 grandfathered in livestock grazing across much of the park's sensitive desert grassland habitat. This grazing has significantly impacted bighorn sheep, elk, mule deer, pronghorn, mountains lions and golden eagles as well as two endangered plants – Winkler's cactus and Wright's fishhook cactus.
Where conflicts between livestock and wildlife are prolonged and intractable, the National Wildlife Federation believes that public land grazing retirements can provide an equitable solution for ranchers and wildlife interests. In coordination with federal land managers,we negotiate with livestock producers to retire livestock grazing allotments that experience chronic conflict with wildlife,especially wolves,grizzly bears, bison, bighorn sheep. This market approach recognizes the economic value of livestock grazing permits and fairly compensates producers for retiring their leases.This approach establishes an important new national model for resolving conflicts between livestock and wildlife habitat.
Now – for the first time – the National Wildlife Federation is on the threshold of permanently retiring a livestock grazing allotment in a cherished National Park. Capitol Reef, in the red rock country of southern Utah is an American treasure, known for its amazing canyons, scenic vistas and abundant wildlife. As of April, 2018, we have reached an agreement with a long-time ranching family to remove cattle from nearly 75,000 acres of the park, a huge win for restoring the park's unique and fragile ecosystems.
The allotment is one of only two remaining in the Park and will make a huge difference in preventing the extinction of two endangered cacti species and benefit a myriad of native wildlife species. The Winkler's cactus has a very restricted range with over half of the remaining examples occurring within this allotment and over one-third of the remaining Wright's fishhook cactus occur on the allotment.Cattle grazing poses the largest threat and given that the cattle grazing will continue outside of this allotment retirement will provide a permanent refugia ensuring for the long-term persistence of these endangered plants. The balance between supporting livestock grazing and native plant and wildlife species is especially challenging in the arid southwest.
National Wildlife Federation staff have negotiated a price of $365,000 for the Capitol Reef rancher's grazing privileges. That is less than $6/acre, an incredibly cost-efficient strategy to permanently protect such an expansive piece of important habitat. We have already raised over $200,000 and are seeking to secure the remaining funds by August 30, 2018 in order to make our final payment and complete the transition. This allows the rancher to continue to stay in business by reinvesting his grazing into areas more suitable and for plant and animal species to recover.
Capitol Reef will be the NWF's first grazing retirement in a National Park and with your help, we can do even more. Thank you for your support and confidence in the work we do.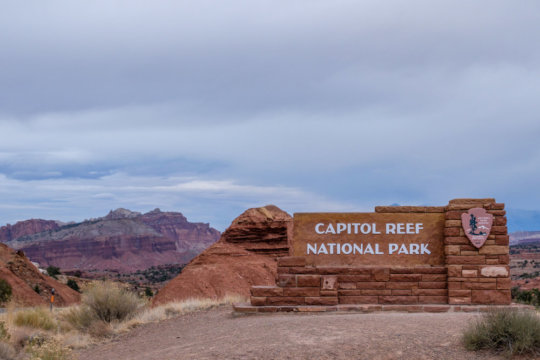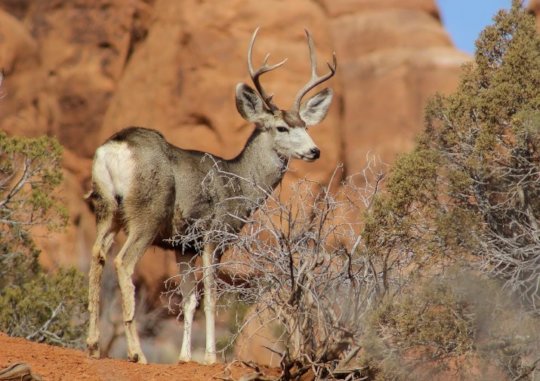 Links: