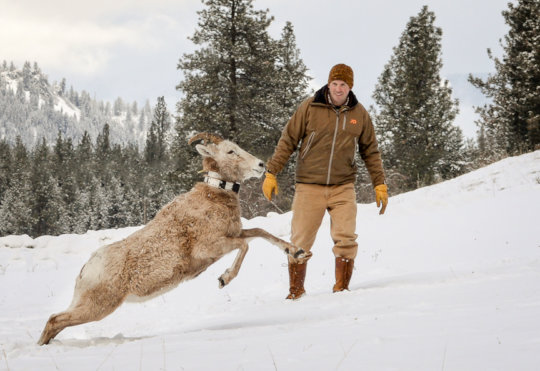 It's flu season and humans aren't the only ones suffering.
Wild bighorn sheep across the west are contracting pneumonia and dying in alarming numbers. Biologists are pointing their fingers at bighorn's domestic cousins, as a primary vector of disease causing large-scale die-offs in herds across the American West and severely limiting recovery of the species. Across the west, domestic sheep graze on millions of acres of multiple-use public lands permitted for livestock grazing. Bit by bit, NWF is working to shift livestock grazing patterns to make sure there's plenty of room for wildlife and historic ranching operations to thrive.
Program History
Since 2002, National Wildlife Federation has been a leader in resolving conflicts between livestock and wildlife on public lands. NWF's voluntary approach to conflict reduction—offering direct payment to ranchers to waive conflict grazing leases on public lands-- has resolved issues between bighorn sheep, bison, wolves, grizzlies and livestock on over 1.1 million acres in the west. This has resulted in significant wins for wildlife. From increasing the range of grizzly bears in the Yellowstone Ecosystem to expanding bison habitat to protecting bighorn sheep from disease, NWF's work is making a big difference.
Recent Wins for Wildlife
Our most recent conservation agreement protects at-risk wildlife such as bull trout and bighorn sheep on over 7,000 acres and cost $30,000. This is extremely important because sheep grazing on the Fisher Creek allotment posed a significant risk of disease to the East Fork of the Salmon River bighorn population. The allotment is just next door to the recently designated Cecil D. Andrus White Clouds Wilderness Area. This is good for wildlife because it qualifies for permanent grazing retirement to further protect the wilderness and wildlife values of the area.
You Can Help!
National Wildlife Federation is working across the west to expand wildlife populations and provide habitat connectivity. NWF members have played a significant role in this work through our "Adopt a Wildlife Acre" program where for only $3/acre, conflicts on public land can be permanently resolved. NWF looks forward to protecting even more habitat in 2019!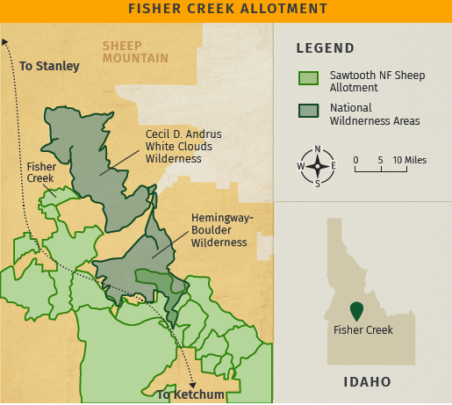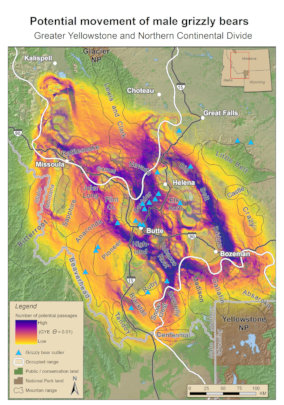 While National Wildlife Federation's Wildlife Conflict Resolution Program has expanded significantly over the past several years to new geographies and protecting new species, large carnivores, especially grizzly bears remain a primary focus of our work.
In the Lower 48, grizzlies occupy just a fraction of their historic range and two distinct populations represent the vast majority of bears in the Northern Rockies--the Yellowstone Populations and the Northern Continental Divide Ecosystem Population. For nearly two decades, NWF has worked in the Yellowstone Ecosystem to expand grizzly populations by reducing conflict between livestock and wildlife on public land grazing allotments. Bears that begin attacking livestock are often killed or at best relocated by wildlife agencies. This has limited the species' ability to expand into new habitat. Over the last 15 years, NWF has invested over $5 million dollars and has elimininated livestock/ widlife conflicts on over a million acres in Montana, Idaho and Wyoming.
The issues with the Northern Continental Divide population are similar, however, private land conflicts are especially prevalent as grizzlies explore the prairies east of Montana's Rocky Mountain Front. Over the past year, NWF has begun exploring opportunities to minimize bear attractants in areas near human populations. In particular, an effort has been made to establish livestock carcass composting facilities. While a somewhat crude description , they are secure areas designed for ranchers to dump deceased livestock as a way to avoid habituating grizzlies.
The main goal of reducing conflict for bears is to provide conflict-free habitat so their populations are secure. Essential to that is reducing conflicts in the places that matter most--those areas that will provide the greatest opportunity for connectivity between the Greater Yellowstone Ecosystem and the Northern Continental Divide Ecosystem populations--two populations that have been divided for nearly a century. With less than 2000 bears between the two ecosystems, genetic interchange will provide long-term stability, even as climate driven impacts and reduced food sources stress the populations. Through targetted prvate land conservation easements and NWF's work reducing conflict on public lands, biologists are hopeful the populations will join within the next decade. These are exciting times and we are honored to be a part of one of the largest conservation success stories in North America!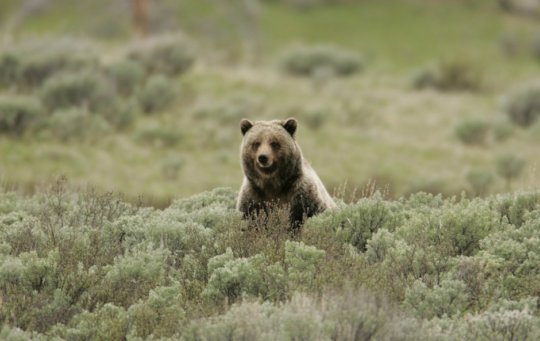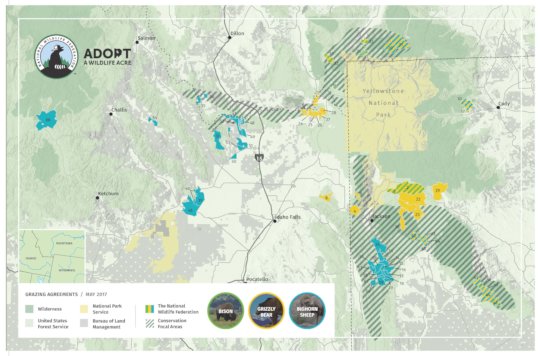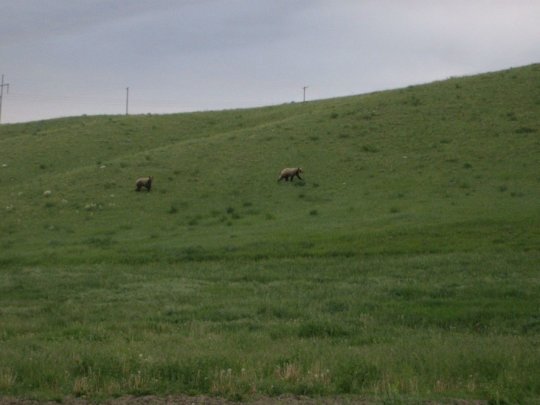 National Wildlife Federation is pleased to announce the completion of the Hartnet Grazing Retirement in Capitol Reef National Park! Thanks to our generous donors and supporters we've reached our fundraising goal of $365,000 to complete the agreement. As previously reported this spring, NWF has been working for over two years to end livestock grazing in the Hartnet allotment and protect valuable wildlife habitat. Most importantly, we were able to work cooperatively with the area ranchers and compensate them for their grazing rights in the Park. Livestock grazing has a long history in southern UT and pre-dates the formation of many of the current National Parks, National Monuments and protected areas.
While livestock grazing can be compatible in many areas of the West, the fragile desert ecosystem within Capitol Reef National Park is not one of those places. Mule deer, pronghorn antelope, elk and other wildlife depend on the scant forage and water resources, and predators like mountain lions depend on healthy prey populations to survive. Reducing the impacts of livestock grazing will restore this ecosystem and place less pressure on struggling wildlife populations.
NWF is doubling down on our efforts to reduce conflict between livestock and wildlife on public lands in 2018. We are significantly expanding our focal areas beyond the Yellowstone Ecosystem and working in the Montana's northern great plains on the Charles M. Russell National Wildlife Refuge, the Rio Grande region of southern Colorado, the High Divide region on the ID/ MT border and the Great Basin region in north-central Nevada. Much of our efforts over the coming year will focus on reducing conflict between domestic and bighorn sheep on public lands. Disease spread by domestic sheep to wild sheep populations has crippled populations over the past 50 years resulting in over an 80% decline in their range. By utilizing a free-market approach to this challenging issue, we are developing new and exciting partnerships with state wildlife agencies, conservation non-profits, sportsmen organizations and wildlife enthusiasts.
Another component of our work will be working to expand grizzly bear populations outside of the Yellowstone Ecosystem. Since the species' delisting from the Endangered Species Act last year, there has been much concern over how the population will be managed in the coming years. NWF believes that in order for grizzlies to be able to continue to thrive and expand their populations, we must be diligent in continuing to address conflicts on public lands between grizzlies and livestock. Much of our efforts will be focused on the High Divide region west of Yellowstone where we believe there is the greatest likelihood for grizzlies to expand into the wilderness areas of central Idaho. There is much yet to do in 2018!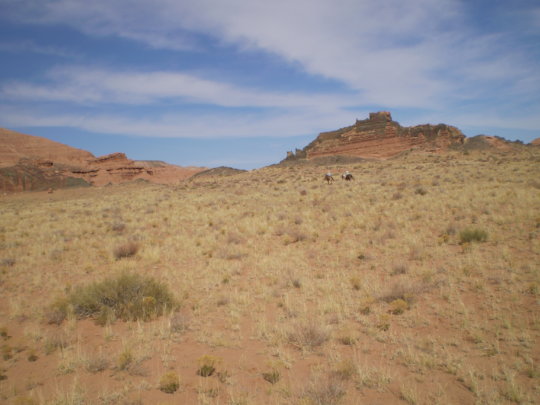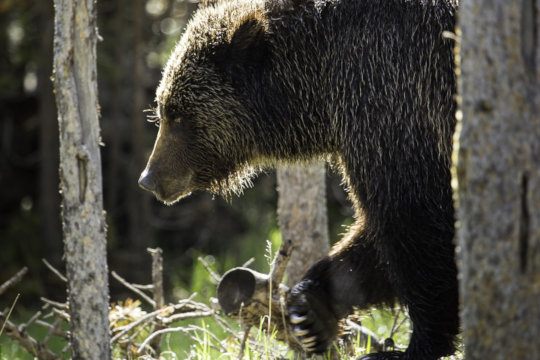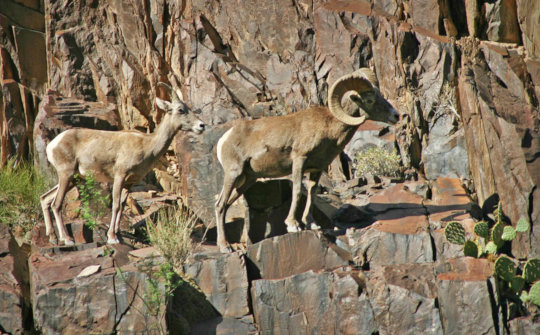 Links:
Attachments:
WARNING: Javascript is currently disabled or is not available in your browser. GlobalGiving makes extensive use of Javascript and will not function properly with Javascript disabled.
Please enable Javascript
and refresh this page.