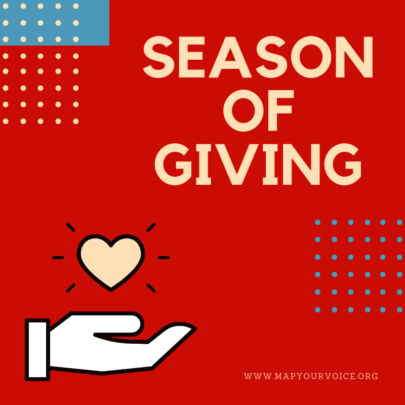 Dear MapYourVoice supporters,
I want to take a moment to share a bit more about the resources MapYourVoice.org provides to sexual violence survivors.
While it may not be immediately apparent when visiting our site, MapYourVoice.org offers the most comprehensive 1-stop source of resources avalilable to survivors that exists...anywhere in the world. When we designed MapYourVoice, we decided (for safety-purposes) to make all street-level resources only visible from within a survivor account.
So when survivors are logged into their free member accounts, the 'My Resources' map is populated with local services based upon their zipcode. A survivor can zoom out as far as 200 miles to see all services available in their local region. From there, they can click on any of those resources to immediately call or navigate to the location of the desired service provider - just as easy as it is to do a Google search.
Our global team of volunteer programmers have captured all police stations in the U.S. that are equipped to handle a sexual assault report. We've also included all U.S. hospitals that have the capacity to process a rape kit. Our extensive database also includes ALL of the main U.S. survivor-specific local services including: rape crisis centers, shelters, safe havens, legal aid centers and many more. In total, there are more than 100,000 resources available to survivors on MapYourVoice.
Within their My Resources tab, survivors will also find regional and national resources such as suicide hotlines and other emergency-based referral services. Our goal is to eventually populate MapYourVoice with the same level of resource availability that exists in the U.S for survivors throughout the rest of the world.
In this Season of Giving, we are asking for your support of our micro-fundraiser to help us fund the printing of handout materials to give to survivors in need across the United States. We hope you will consider donating to this timely and important campaign today.
Here's the link: https://www.globalgiving.org/projects/funding-printed-resources-to-support-survivors/
There are many reasons to support MapYourVoice and we appreciate your continued commitment to this project!
Season's greetings!
Links: