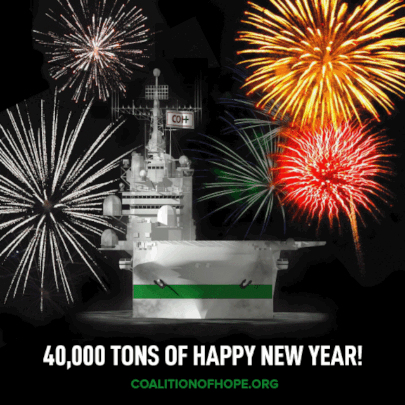 The COH Foundation (COH) seeks to provide a ship-based humanitarian assistance / disaster-relief (HADR) platform. The ship incorporates state-of the-art hospital facilities, an array of coalition medical personnel, extensive air-lift capability, heavy equipment and emergency supplies in the context of a multinational, nation-state sponsored, public-private partnership. With the support of the US Government and the international community, this initiative when operational will respond to unforeseen catastrophic events faster and better equipped than any other military or civilian element in existence. There is an immediate need for such capacity and it is estimated that the initiative will benefit upwards of 20 million lives during the useful life of the ship.
The Excelsior project continues to move forward. We are now actively engaged in ship-refurbishment funding discussions and various political aspects. While our primary goal remains the Excelsior initiative, COH Foundation continues to work tactical missions and related events in support of our Foundation's goals of "Providing Humanitarian Assistance and Promoting Peace throughout the World"
Links:
Attachments: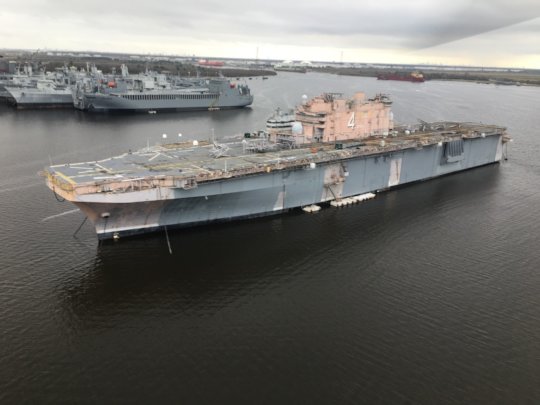 Grand human endeavors capture the attention of history. The Coalition of Hope Foundation, "COH", is bringing to life an historic project with global implications. The project is known as – "Excelsior" – The mission… to build an unprecedented ship-based platform, dedicated to humanitarian assistance and disaster relief in the immediate aftermath of catastrophic occurrence.
The goal for COH in 2019 has been to shape the political environment and our organizational image within Washington, DC. prior to a planned White House presentation of the Excelsior project in either late November or early December. We also continue to grow the organization and build diverse capability for the future through our inclusive recruiting efforts.
In support of these efforts, we have a two page introductory advertisement in the October edition of Washington Life Magazine. We also have a follow-on story with them in November (2019). We are also moving forward with another widely-respected national publication regarding the Excelsior project in the coming weeks; no specific release date as of yet. Our press focus is on publications that reach very specific USG, DoD, DoS and International Diplomatic audiences that matter to our global cause. COH continues to execute our social media efforts across various distribution channels, and are concurrently completing our USG presentation materials; including a spectacular Excelsior video !!
COH seeks to bring the nations of the world together in times of peril so that we can build upon these foundations in times of peace. We ask you to support us in our mission.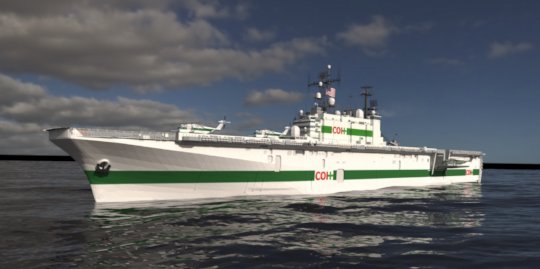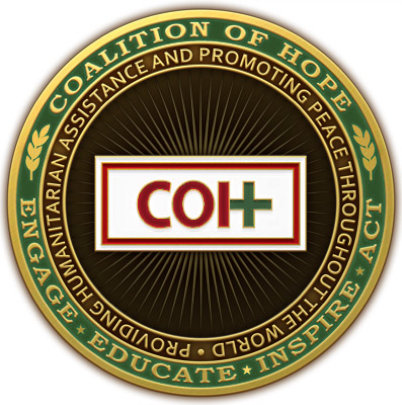 Links:
Attachments:
Dear Donor,
We are sad to say that we were not able to reach our minimum threshold to launch this program. Unfortunately, for many reasons including donor fatigue with back-to-back disasters and little press coverage we fell short of our proposed funding level. We thank you for entrusting us with your kind donation. We will rollover your donation to the Puerto Rico & Caribbean Hurricane Relief Fund or, if you prefer, you can take advantage of the GlobalGiving Guarantee and receive a gift card to give to a different project. We appreciate your interest in our Mission and are very grateful for your show of support. The people in Puerto Rico are still in need of solar power and clean water and you still can make a difference by rolling over your much needed donations to Puerto Rico & Caribbean Hurricane Relief Fund.
With all of our Gratitude,
WARNING: Javascript is currently disabled or is not available in your browser. GlobalGiving makes extensive use of Javascript and will not function properly with Javascript disabled.
Please enable Javascript
and refresh this page.