Our middle and high school students participated in a new initiative called "Reading Club" this month, in which we try to make reading exciting and relevant to our older students as there is a wide range of reading level and age in our program.
Loúrdes, José Miguel and Yulissa read a chapter of His Last Trip and came in with comments to discuss the book over breakfast with our program coordinator and teacher, Chonita. The story was a modern day fable about addiction and generational class in which a rebellious young man stops studying and playing sports once he begins experimenting with drugs and ends up stealing from his father, who kicks him out of the house. While living on the street, he falls deeper into drug addiction yet comes to miss and appreciate all his parents had given him.
Given the drama and morals of this story, our students had plenty of reactions. Some of the lessons they took away were:
-It's important to have a trusting relationship with your parents, and you want to respect them so that they can trust you
-Lying and robbing will only worsen your life
-Trying to be a good son or daughter is a significant lesson to learn for young people and will help us in the long run
-It helped us remember to appreciate what our parents do for us
Beyond the comments each student brought in to Reading Club, they also had the opportunity to read their favorite parts of the story alongside their friends, for a better understanding and more fluid reading. Furthermore, as we live in a conservative, indigenous area, confronting the prevalent yet hidden and shamed problem of addiction in our community through fictional novels like His Last Trip is a healthy way to process and prevent alcohol and drug abuse.
As most people where we live don't make a habit of reading, it's very important that our students pick up the practice and learn to love books and expand their knowledge. Ensuring that reading is compelling for young people can not only make a difference for our students but also can combat high levels of illiteracy in our community.
In order to keep up with reading, we need a variety of books as books are too expensive for parents here. As a result, a lot of the work we do is share necessary materials with our students so that they develop better study habits and a love of reading.
We are thankful to our donors for supporting us in providing books. What are some of your favorites, and what are some of your recommendations?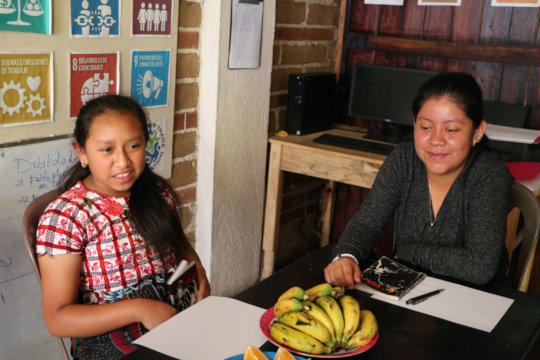 Links: