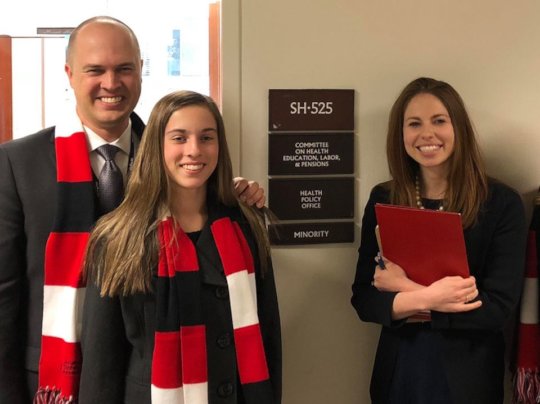 American Diabetes Association Advocates have been hard at work raising their voices on behalf of millions of Americans with diabetes, including those living right here in Oregon and SW Washington. Nearly 200 Advocates from across the country traveled to Washington DC at the end of March to speak to legislators about the importance of increased research funding and support for people living with diabetes. They were joined by 17 members of Team Tackle, made up of former and current professional football players.
Several advocates from Oregon and SW Washington attended our Call to Congress and told their stories about why support for funding to improve technology and research for a cure is critical to everyone with diabetes. Our incredible youth advocate Paige and her dad Brad spoke about the reality of growing up with diabetes and the importance of having access to affordable medication and technology. Paige and Brad are also the leaders of Paige's Pilots, the top fundraising team for the Tour de Cure in Oregon/SW Washington! Another advocate from Oregon, Deanna, spoke about the challenges of being diagnosed with type 1 diabetes later in life, and the many changes she had to incorporate into her life to manage her diabetes.
Advocates like Paige, Brad and Deanna help the American Diabetes Association represent the needs of all individuals with diabetes. To learn more about diabetes advocacy and to share your own story, visit www.diabetes.org/advocacy.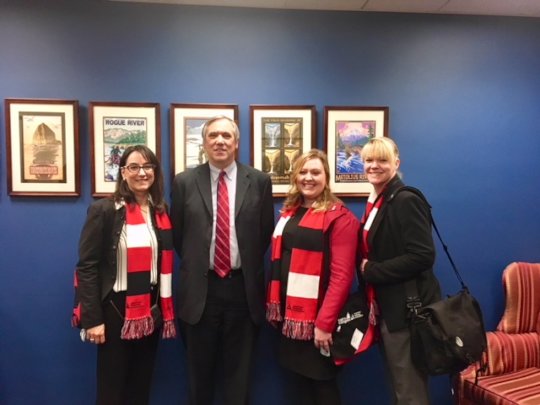 Links:
The American Diabetes Association in Oregon and SW Washington is taking steps to reduce the diabetes epidemic in our community by working to instill healthy behaviors in children. Our Let's Play Portland initiative officially launched back in September, and we are already seeing children get moving and making more informed decisions about eating healthy foods.
The Let's Play Portland pilot initiative is working with two schools within the David Douglas School District, Menlo Park and Lincoln Park, who serve neighborhoods in East Portland. All students and teachers in these schools are following the CATCH® curriculum, which uses an easy to understand "Go – Slow – Whoa" approach to food choices so that children can easily learn what types of foods are healthy to eat all the time, and which options should be enjoyed in moderation. Students in the upper grade levels are also wearing activity trackers that measure all activity – not just steps – to help kids get moving in whatever way they prefer!
In November, Portland Trail Blazer Evan Turner visited Menlo Park to talk to the students about the importance of eating healthy and getting moving. Turner spoke to the children about his own choices when growing up, and how he used healthy foods to help him grow so that he could join the NBA. The students and teachers were thrilled at the chance to meet one of our local athletes and were inspired to continue living a healthier lifestyle.
Let's Play Portland is just one way that the American Diabetes Association is making efforts to prevent and cure diabetes and to improve the lives of all people affected by diabetes. To learn more about what the Association is doing in your community and across the country, visit www.diabetes.org.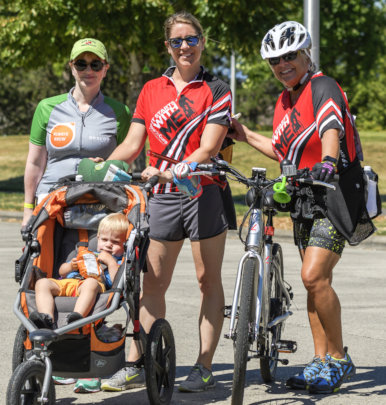 Diabetes can affect anyone, no matter how young or old you are, or where you live. One of the ways you can decrease your risk for developing prediabetes or type 2 diabetes is to exercise in whichever way works best for you. To support you in getting active, the American Diabetes Association has expanded Tour de Cure to include walkers and runners too!
Healthy habits are important year-round, and we know you put effort into your training, whether you're running your first 5k or crushing another 100-mile century ride. No matter how you get active, the American Diabetes Association wants to celebrate the work you've put in, and we invite you to join us for Tour de Cure 2018, taking place on July 28th at AmberGlen Park in Hillsboro, Oregon.
Tour de Cure will still be a family-friendly event, with a few extra elements like a 5k run and walk. We'll have well-supported rest stops for all of the routes, plus a great finish line celebration to welcome you back from your ride, walk or run with food, music, games and massage!
We are grateful for all of the support of our riders in the past, and we are looking forward to getting to know the runners and walkers who are supporting those people who are Living Red with diabetes in our Oregon/SW Washington community! Visit www.diabetes.org/tourpdx to learn more and to get involved today!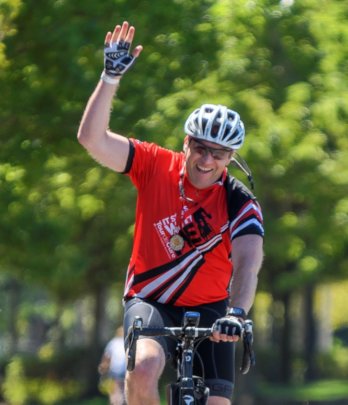 WARNING: Javascript is currently disabled or is not available in your browser. GlobalGiving makes extensive use of Javascript and will not function properly with Javascript disabled.
Please enable Javascript
and refresh this page.