A big thank you, once again, to each of you for your generous and ongoing support of the Concordia Daycare & Community Center (CDCC). This past quarter was one of our most difficult yet with regard to funding, but we can confidently say that none of this would be possible without each and every one of you!
So thank you!
This quarter we would like to briefly introduce you to some of the younger students attending the day care. So without further ado...
Finny: Finny is four years old. She is one of three children. Her parents are young- her father drives a truck and her mother works late nights at a restaurant. Her father is rarely home and her mother sleeps during that day, leaving no one to look after Finny. She joined the CDCC last year and was very withdrawn and malnourished. We have worked with her family and helped her during her time at the daycare, and she has improved so much. She now loves spending time with her friends at the daycare, and her favorite things to do are sing and draw. We have also followed up regularly with her family, sometimes visiting her home, to ensure that she has nutritious food to eat and clean home environment. When necessary, we help to supplement her food at home with fresh fruits and vegetables, along with a regular multi-vitamin.
Sabu: Sabu is three years old. His father is an alcoholic who works as a security guard when he can. His mother works as a housekeeper. Because of their work schedules, Sabu would often be left alone during the day. When he first started coming to the CDCC, he was very fearful and withdrawn. But not anymore! Sabu has changed completely and is a leader among the daycare children. He loves to participate in activities, have fun, and spend time with his friends. He is an eager student and enjoys drawing, painting, and outdoor activities.
Tan: Tan is three years old. Her parents are young and both have very low and unstable incomes. When Tan first came to the CDCC, she suffered from malnutrition and poor hygiene. She also used to cry often, vomit, and had little to no appetite. After spending some time at the CDCC, Tan has come out of her shell. She loves to sing and dance. Her mother reports that, "Tan loves coming to the CDCC. When she goes home in the evening, she sings and shares the stories she has learned. She also is so happy to show the crafts she has made."
Kavin: Kavin is approximately three years old (his exact birth date is unknown). Kavin's father drives a motorcycle taxi and his mother works in a supermarket. His elderly grandmother cares for him during the day. Kavin is new to the CDCC, so we are just getting to know him and better understand his history and home situation. He has a great memory and can quote lines from movies and remember all sorts of things. Kavin does struggle with age-appropriate focus and is easily angered, along with some other issues. Because of this, our staff and trained social workers are working closely with Kavin's family to help him meet with the appropriate doctors and specialists to assess his needs. We will then continue to work with the family at home and Kavin at the daycare to support him in all that he does
These are just a few of the children currently enrolled in our daycare program. We also meet with dozens of elementary aged children in our after school and weekend programming to help them with homework and other special classes like English, computers, and music.
The CDCC is also invested in all of the members of the community, and regularly assists working adults to connect them with vocational training or other assistance. We work with the elderly and infirm in the community, helping them to get to doctor appointments, as well as ensure they are cared for and checked on regularly.
None of this would be possible without your generous support. Please know that every donation makes a difference, no matter how big or small. Every time you support the CDCC, know that you are investing in the life of a child and his or her family. It is an investment with guaranteed positive and immediate returns- all of the children featured in this update have all received support from our Global Giving donors. And their lives have been changed for the better in very real and tangible ways.
These children and their families would not be where they are today without you.
The access to education and health & wellness that your generosity provides is quite literally life-changing.
Please know that we appreciate you.
Don't forget to share this update or any of or information with your friends and families- the more donors we can connect with, the more lives we can impact and change.
We look forward to your continued prayers and support in the months and years to come.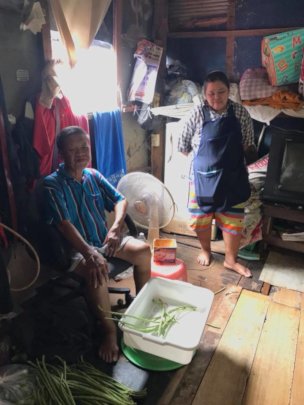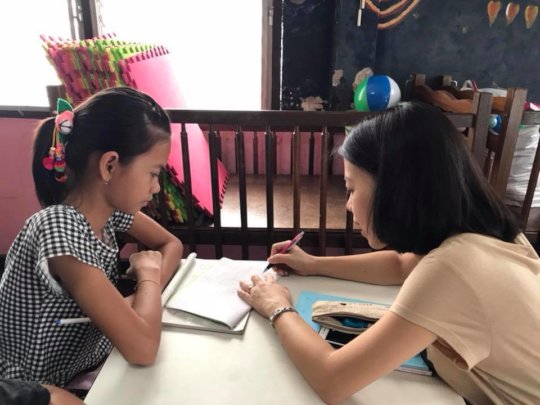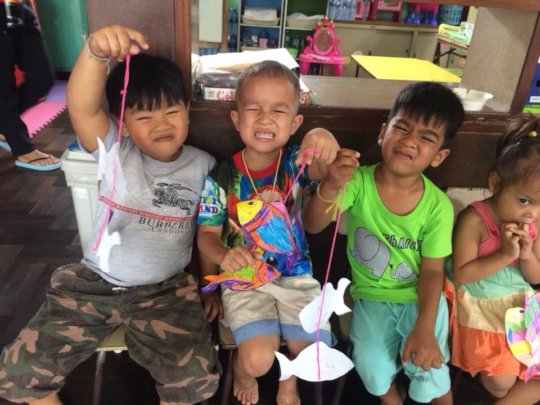 Links: