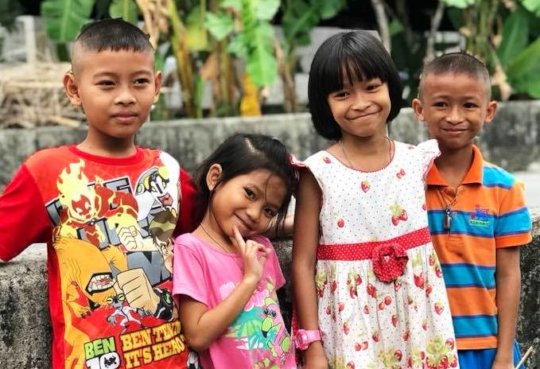 The entire team at the Concordia Welfare and Education Foundation – Thailand (CWEFT) would like to thank all of our donors and supporters for another wonderful year of service to the most at-risk here in Bangkok and the remote villages we work with in Northern Thailand.
Established in 1988, CWEFT has grown and served almost 20,000 vulnerable individuals every year, protecting them from exploitation & trafficking and providing them with access to education- the key to opportunities for a future and breaking the cycle of poverty for themselves and their families for generations to come.
Our flagship Concordia Day Care & Community Center continues to thrive and serve residents of all ages from the nearby Bangna Slum community. The program began as an early childhood program over 30 years ago, and has since grown to also include support for children after school, on Saturdays, and during school breaks, as well assisting the elderly and infirm in the slum. Trained staff and social workers work closely with each family to ensure all of their needs be met, which can include doctor appointments and medical care for short and long term illnesses and conditions, nutrition and wellness training and support, adult vocational training, coordinating with local schools to assist with admission and other issues, and any and all other needs as identified on a case by case basis.
This past year was another difficult one for CWEFT in terms of fundraising, but we continue to make ends meet because of regular support from donors like you. This past year, we also welcomed volunteers from around the world to assist in a variety of amazing and wonderful ways. We hosted visitors from our CWEFT-USA sister foundation in America, along with teams and individual volunteers from several U.S. churches, Thai international schools, and local businesses and organizations. Additionally, our board members have also been actively involved in helping with fundraising efforts and expanding our own network of supporters and volunteers. We are including a note of appreciation from one of our volunteers at the end of this newsletter- she returned to work with us after being abroad for many years and was warmly welcomed back to the team.
If you or anyone you know is interested in providing financial support or learning more about how to begin serving as a volunteer, please contact us right away!
JUM'S STORY
"Jum" (names are changed to protect children and families) first joined the Concordia Day Care and Community Center (CDCC) about five months ago on July 8, 2019. She comes from a broken home and is currently staying with her mother in the Bangkok slum we serve.
When she first arrived at the CDCC, she was very withdrawn, emotionally unstable, and would cling to an old towel and doll. She was used to drinking Coca-Cola from a bottle before nap time. She was small for her age and had very limited opportunity to practice gross motor skills- she lives in a small shack and was afraid to fall or hurt herself.
After just six months in the CDCC program, three of her teachers have reported that they noticed an obvious improvement. She is able to focus well; she runs and plays with friends; she can happily recount the events of her day. She no longer drinks soda, is well nourished, and is able to sleep well. She does still need continued support to improve her overall muscle tone and gross motor development, but we are confident that will continued love and support from CDCC staff and volunteers Jum will improve and thrive in all areas!
Staff and volunteers look forward to her big smile and infectious enthusiasm every day. She is so eager to come to the CDCC and it is such a joy to see her learn and grow and develop in a loving, nurturing environment. When she is old enough and ready, we look forward to helping her enroll in a local primary school, while continuing in our own after school program and Saturday classes.
Your prayers and support and financial gifts make all of this possible. Jum and her family are enjoying a greatly improved quality of life. They have hope for a future because of you!
So thank you! Thank you for everything! Please continue to share with your friends and family about what we do here. None of this would be possible without your financial support and prayers and time volunteering in so many ways.
GET INVOLVED TODAY!
Below is a note of appreciation from one of our volunteers who returned to work with us recently after being abroad for many years. We hope you are inspired by her experience and encouraged to get involved.
"Over ten years ago, I first visited Concordia Day Care Centre at the age of 18, as part of the community service required by my school at the time. I didn't know what to expect and wasn't sure how I could contribute. But with great support and encouragement of the teachers there, I started teaching English to a small group of children and shared with them my experiences of traveling abroad and meeting people from other countries.
Even as a teenager, I was struck by the level of dedication and the strong sense of community fostered by the teachers and students here at Concordia. The Centre's strong and stable presence is vital to the community. It was very inspiring to see and be a part of, and I ended up spending a good portion of my time the following summer helping out. During that time, I also had the opportunity to visit the homes in Bangna Slum where most of our students are from. It was an eye-opening experience that made me realise that volunteering is a moral obligation I should commit to.
After high school, I moved to the UK for university and afterwards lived and worked there for about eight years before returning home to Thailand in 2018 to support a family business in energy and telecom. Despite many years of absence, the Centre remains a special place for me and as soon as I got settled, I was determined to get involved again.
At first, I was slightly concerned about how I could help and make a meaningful impact this time. But as expected, I was greeted with the familiar warm welcome, support and encouragement. It was heart-warming to learn that some of my students from many years ago have gone on to universities and are pursuing their dreams. I feel privileged to have played a small role in helping them achieve their full potential through education.
Currently, I now teach the Saturday English class for 9-10 year-olds. Their enthusiasm and willingness to learn drive me to improve as a teacher. The children's positivity and confidence truly reflects the years of care and dedication the team at Concordia has put in to making this school a stable and loving home for the children who needed it most.
I strongly believe that education is key to development and I'm grateful for such an opportunity to give back to our community. With my day job in the corporate world, sometimes it can feel like I live in a bubble, fully engrossed by its specific worries and issues. Volunteering at Concordia helps broaden my horizons and put things into perspective. Thank you to all the teachers and students at Concordia for such a rewarding experience. It's very empowering to know you can make a difference and this is why I always feel I get back more than I can ever give. I hope to continue learning and growing with the community for more meaningful experience together."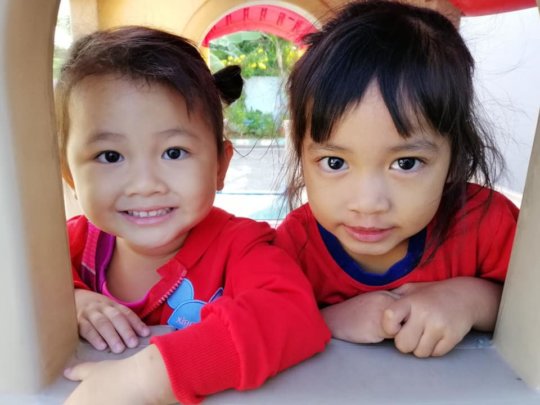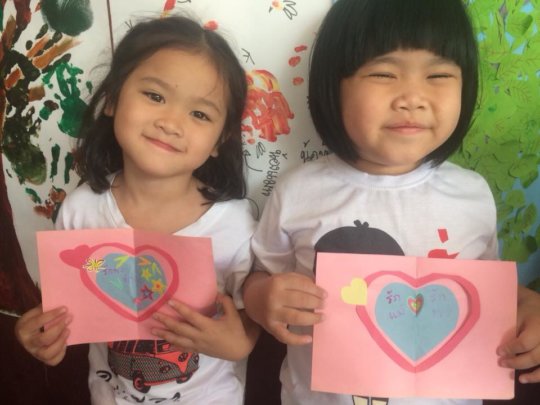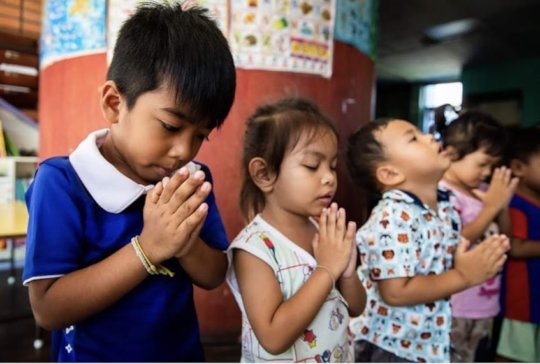 Links: