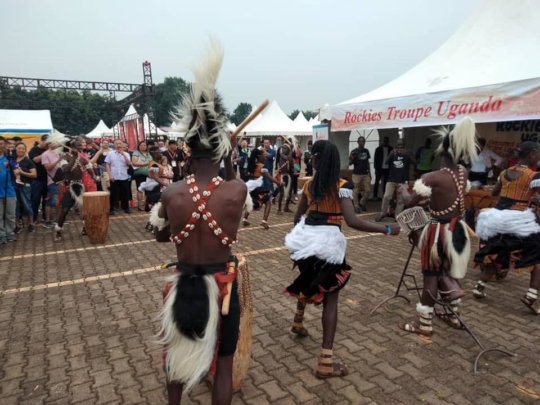 Greetings from Rockies Family and we thank you for the continuos support given to us always.
This season at Rockies, we put our emphasis on mobilizing more resources since we have not been getting funding from our beloved community at GlobalGiving. However, we have not given up on our idea. Our land which was already bought, we have embarked on making bricks ourselves to cut the costs of buying building materials, to make sure that we stay relevant to ur dream and idea.
Attached are the photos as we are making the bricks and some photos of our performances as we continue to fundraise resources and get revenue from our social enterprise which is the performing Troupe. We hae again attached photos training our beneficiaries on how to protect themselves from the pandemic. The biggest challenge at this time, is the pandamic of Corona Virus.
I want to bring to your notice that Rockies being a performing arts organization and getting most of our earned revenue from performances which are normally done at events and functions. We are already hit terribly by the pandemic financially. We have our big clientele being the Indian community since 2016 and the Chinese community as well as the Catholic community in the country. These had made many bookings with us in the month of March being their month of most celebrations. Unfortunately because of the Pandemic, all these functions have been cancelled out, making us loose around $5000 which we had budgeted for during this period. This is a huge loss that has left us with no choice but just to be stuck and confused of the next steps.Yesterday the president of Uganda officially gave a directive to close all the schools, churches, mosques and cancel any gatherings beyond 20 people for a period of 32 days. Now this leaves us with no choice but to sink with the boat.
This report is therefore timely, to update you on wht we have been up to but also to bring to your notice on how the pandemic is affecting us as a community. we have already made efforts to train our beneficiaries on how to protect themselves from this deadly virus, photos of which are also attached. Any assistance to make us survive in this period of the pandemic is highly appreciated.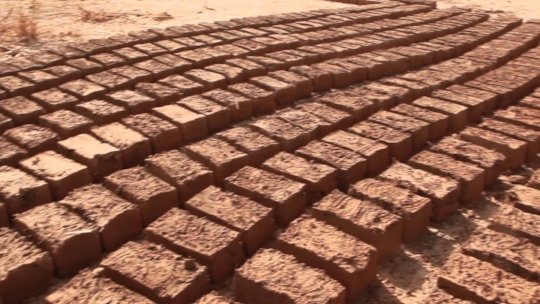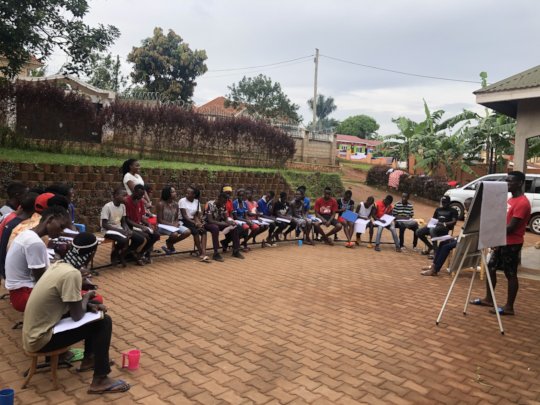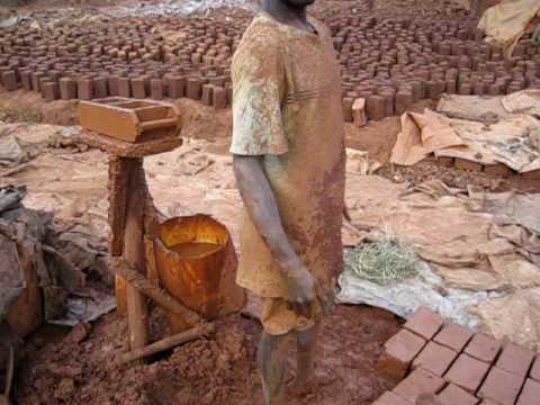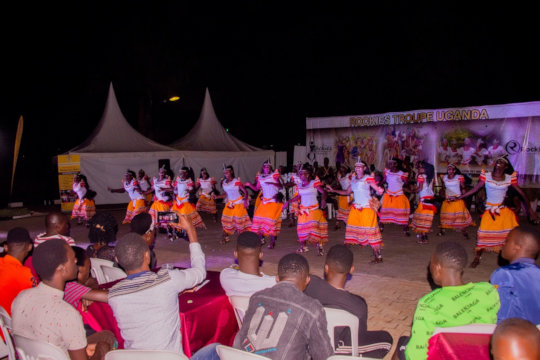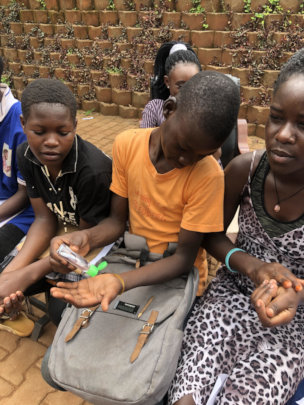 Links: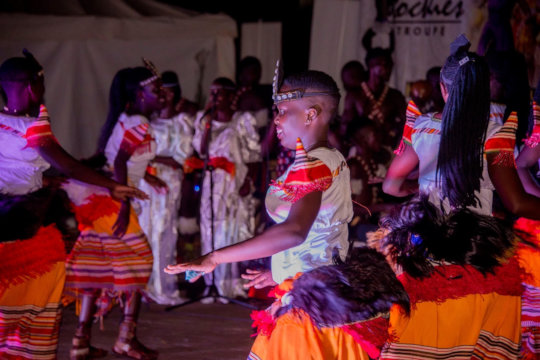 Dear friends of Rockies Family,
I salute you all for the great work you are doing. It has been a crazy period to bring this together and finding what can comine the two projects since they are all aimed at achieveing one goal which is long term. That is building an Academy for talented youn Ugandans. These studio room will be in the Academy, and we thought this will simplfy the work during fundraising but still it has not benn any easy. we decided to combine the two projects in one so that we get one report, updating us on the Academy and at the same time combining the studio rooms, because it is the studio rooms that make up the Academy.
Thank you for your understanding. our project is still on the GlobalGiving platform, we have been given project number #36516. Kindly follow us here and we shall keep you posted.
Thank you once again the GlobalGiving Team and all our beloved donors.
Links: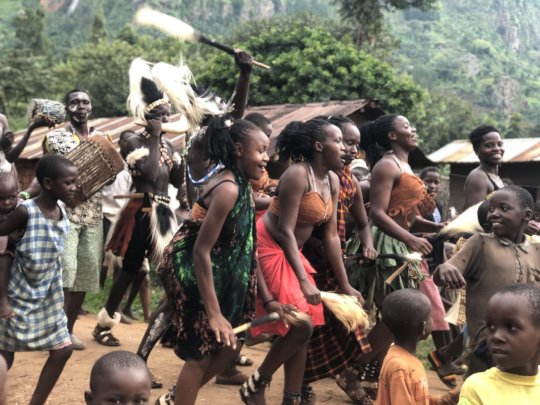 I bring you greetings from Rockies Organization, where we train talented young people in performing and creative arts, but also sponsor them in formal eduction and holistically take care of them. Using our Troupe which is our Social enterprise, we have been able to attract 10 International contracts for our beneficiaries this year alone, and they have been professionally employed in Taiwan, and China. In the education sponsorship, we have graduated nine candidates on three different National levels and we have been able to reach out to over One thousand people in our theatre campaigns, showing the relevance and impact of developing young talents.
We also made a recruitment drive envolving the community and we were overwhelmed by the number of applications of those who want to join our program. Although we were only able to recruite 30 new young talents, we recieved over two hundred applications. This shows the need of our program in the communities we serve and the agaency to create space for the young talents. We have also been able to buy most of the cultural instruments to be used in our studio room and a few modern instruments for the fusions we shall make.As a program of our Academy which involves this studio room, we have continued to create platforms for our talented young people as you will see in the photos attached. This is the expereintial learning platform for our students in the Academy and it builds more confidence to these young talents as well as professionalism.
Due to the great importance of promoting talents and cultural diversity, the Team Leader Brian Ssozi was invited to give a dance class during the Segal Family Foundation Annual Genenral Meeting, held in September in New Jersey City in the United states of America. This partly explains the purpose of why a studio room and the construction of the Talent Academy is important to promote young talents, to continue sharing, learning from good practices and bonding diversity in our different talents and cultures..
Next year in March will be the laying of the Foundation stone for our Studio Room and Our Academy and we strongly believe that with your support, the construction for the Academy will kick start by then. We therefore call upon each one of you, to share a christmas and end of year gift with Rockies, so that a talent Academy is constructed and more talents can be developed with in Uganda and on the International Globe.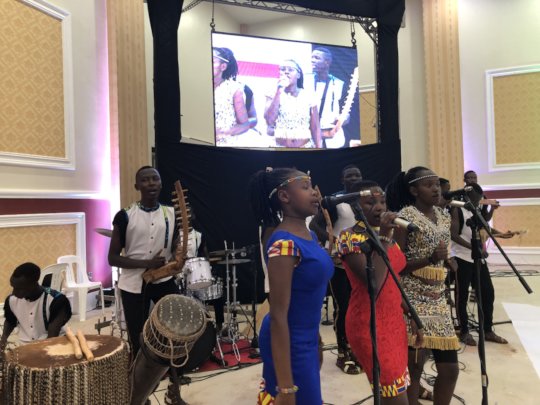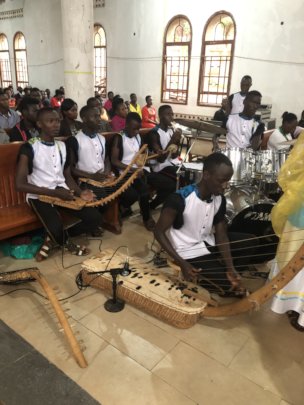 Links:
WARNING: Javascript is currently disabled or is not available in your browser. GlobalGiving makes extensive use of Javascript and will not function properly with Javascript disabled.
Please enable Javascript
and refresh this page.