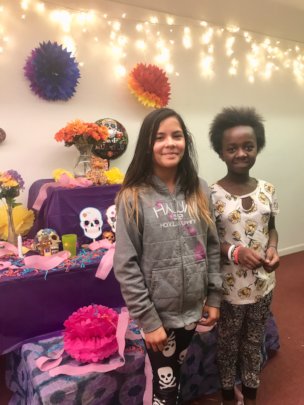 Since rolling out in November 2017, the Village Exchange Center's Youth Wellness Program has expanded to now support up to 25 middle school-aged kids per day. Thanks to the generous support of our GlobalGiving community, the Colorado Health Foundation, the Buck Foundation and Aurora Public Schools, we are providing a range of activities that promote academic success, healthy living, community building, and artistic expression, including karate, wellness workshops, homework assistance, tutoring, and drumming and dance classes. Our partnership with a local food bank has provided a wide range of nutritious snacks for kids to enjoy each day as well.
The Village Exchange Center is a community center located in the heart of Aurora, Colorado, where many newly arrived refugee and immigrant communities call home. The families of the children in our Youth Wellness Program come from Bhutan, Burundi, Democratic Republic of Congo, Libya, Mexico, Nepal, Rwanda, Somalia and Syria, as well as from the local hosting community. Since September, our volunteer base has grown to 11 people, and includes several Master of Public Health students, college students, as well as committed members of the surrounding community. In January, we began a youth mentorship program through which high school students may gain volunteer experience mentoring and tutoring younger students, while building their college resume. Our current volunteers speak Dari, French, Kirundi, Nepali, Somali, Spanish, Swahili and Thai.
Even though the program is in its infancy, we have already seen positive outcomes amongst our students and their families. We have been able to involve three children of Burundian background along with their older sibling, who is using the opportunity to mentor other participants and add volunteer experience to her college resume. As a result, all four siblings are able to stay together and engaged after school while their parents are still as work. Another story involves a Syrian father and his three children, who were seeking a way to manage the stress of creating a new life in the US. Through our karate program, the kids have had an important outlet which has relieved some of the stress in their family and the children have since earned scholarships from the local Karate dojo to take formal classes and continue their training. In addition, we have involved the parents and other family members of kids in the program in the other classes and services offered at the Village Exchange Center, including ESL classes, citizenship classes, immigration and naturalization events, health events and the Natural Helpers' Program.
We have developed a partnership with Aurora Public Schools, and relationships with teachers and family liaisons at the nearby middle schools who work with kids from newly arrived families. Through them, we have begun outreach to new parents, and although we have encountered significant interest and are ready to further expand our program, safe transportation has been identified as a main barrier due to parents' long work schedules. Our team is working with the school district and on raising additional funds for a minibus, so that more children can have safe access to and a chance to enjoy our program.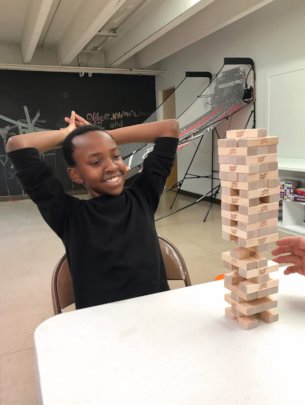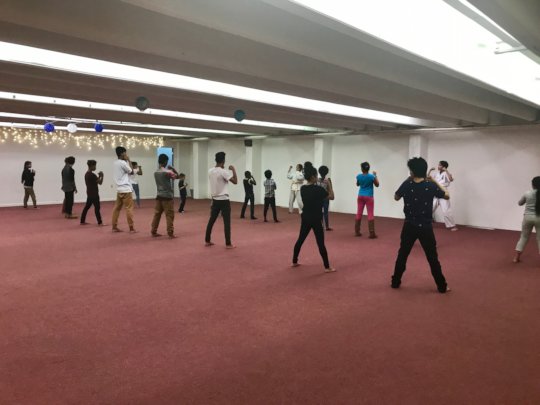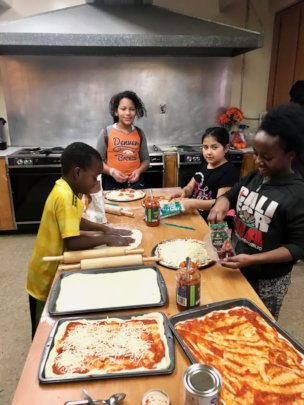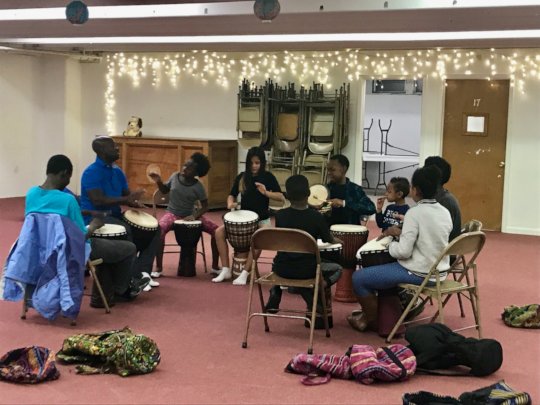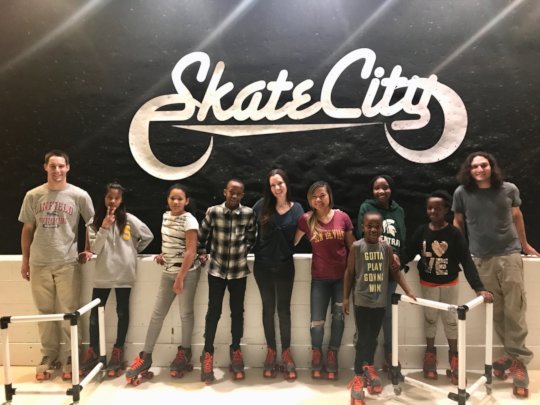 Links: