This week, we are one step closer to citizenship for three of our students!
Doi Saket: Our siblings in Doi Saket went to get their DNA tests at the hospital yesterday. Once the results come back in a month, we can take it to the government office and get them on the citizenship registry. Then, it's just a matter of waiting till their number comes up to pick up their official Thai ID cards!
Chiang Dao: After waiting for 3 months, when we were told 1 month at the most, we finally got the paperwork from the hospital where Yvonne** was born. Now, we need to pick up the paper and find out what the next step is. It will either be to have a DNA test or interviews with villagers who know her family.
Complicating matters in both of these situations is that the Thai government's favorite thing to switch up their government workers as often as possible. So, even though the process takes months, there are multiple people who have to deal with the same case. In Doi Saket, we have been working on this case since February and worked with 5 different citizenship officers. Every time they switch, we have to start all over again explaining the situation and what step we are on and hope that they will continue to help with the case. In Chiang Dao, we have worked with 3 citizenship officers in the past 6 months. Often in cases like this, waiting for a specific document to arrive, when the new person comes, they will just trash all the papers on their desk because they aren't familiar with any of the cases. Luckily for us, the new citizenship officer saw the form and messaged Yvonne to tell her of its arrival. We take this as a good sign that they will continue to help get Yvonne her citizenship.
**Name changed for confidentiality.
Hello wonderful donors!
Thank you again for supporting our project to provide training for foster carers and trafficking prevention workshops to vulnerable children and staff who care for them. We are so excited to be coming to the end of such a successful year. Look what you helped us accomplish in 2018:
Provided training in trafficking prevention technique workshops to 52 staff members from 25 children's homes in Chiang Mai
Provided training in trafficking prevention to 60 boys in foster care
Supported the Chiang Mai foster care department to do a public campaign to gain more foster parents
Supported 40 foster families in Chiang Mai to attend training on caring for foster children
Supported 20 foster families in Kon Kaen province to attend training on caring for foster children
Distributed nearly 100 Days for Girls menstrual kits and education about female reproductive health to women and girls in 3 remote communities
Translated and printed the Thai version of Days for Girls flip chart for girls and women and the Men Who Know flip chart for boys and men
Provided training in Positive Parenting and Discipline Techniques to 26 parents from 2 villages and 25 staff from 13 children's homes
We would love to continue this project for another year, with your help! On November 27, 2018, GlobalGiving will be doing a massive amount of matching donations, so your donation on that day will be worth double!
We also have a new project you can give to that helps fund citizenship applications for stateless children who were born in Thailand but whose parents don't know how to navigate the system to get their kids citizenship rights. To donate to that project, search for Project #34579.
Links: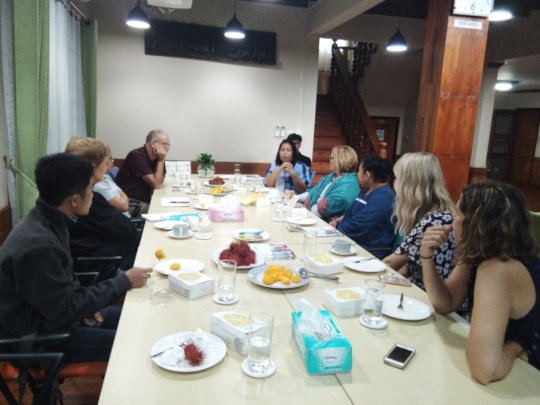 In July, we got the chance to assist a group from Anaheim in teaching reproductive health and distributing Days for Girls sanitation kits to girls in rural Chiang Dao. It was a good opportunity to work with a new group of people and teach young girls important informtation about their health.
In August, we partnered with Prosperous Youth Foundation again to teach trafficking prevention workshops to caregivers at children's homes in Chiang Mai. Our first round of workshops went well, but the attendees were from larger foundations, and most had received training in these areas before. we were excited for this opportunity to provide these workshops to people working in smaller homes who often don't have the chance to attend workshops like this. This month we taught about Children's Rights and Healthy Teen Relationships and will have this group back in September to learn about Safe and Unsafe Touch and Internet Safety.
Also in August, we had the exciting chance to bring together people from three different provinces in Thailand to discuss foster care and how to establish the system all over Thailand. Grace International from Pattaya and For Freedom International in Phuket came up to Chiang Mai to meet with Care for Children and the foster care department of Chiang Mai Ministry of Social Welfare to gain knowledge and advice on how to launch foster care in their areas. Currently, neither has a government orphanage operating foster care in their province. After this meeting, both teams have new connections with the government offices in their area to start planning for connecting families with children in need of care.
We also had the chance to support a training for foster parents in Isaan Province that was put on by Care for Children. It's so important for foster families to have training before taking on foster children and up until this point, the government has been unable to provide the training so desperately needed. Thanks to your support, we have sponsored two trainings in 2018 and hope that this partnership can continue. By January 2019, the Social Welfare department will have a new list of guidelines for foster parents to complete before receiving children and they will be starting a new program for children in the orphanage to prepare them for transitioning into a foster family. We look forward to the day when the Thai government will be able to financially support all these trainings but we are so happy for the chance to walk alongside them as they continue to develop this system.
It's now been a year since our project launch with GlobalGiving, so if you gave in our initial request, we would love for you to partner with us again so we can continue these workshops and trainings in 2019.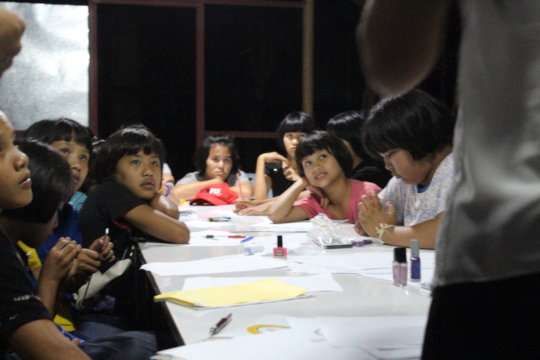 WARNING: Javascript is currently disabled or is not available in your browser. GlobalGiving makes extensive use of Javascript and will not function properly with Javascript disabled.
Please enable Javascript
and refresh this page.