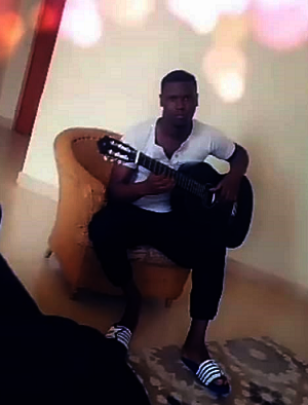 GLOBAL GIVING REPORT JUNE 2020
The teaching and learning at KMS has been severely affected by the outbreak of COVID -19 around the world. in Uganda, the first case was recorded in March 2020, and the guidelines issued by both the President of Uganda and Government have made it difficult to continue in our usual way. One of the directives given has been that schools be closed from 20th March, 2020 to date among others, this has affected Kampala Music School in various ways.
For the students that were working towards Associated Board of the Royal Schools of Music (ABRSM) Practical exams that were due to happen in May-June 2020, were postponed to a later date. We are still in discussions with the ABRSM main office who are to communicate soon on a way forward.
St. Mary Kevin
There are 26 students at St. Mary Kevin who have been studying in groups, but with the closure of schools, they have not been able to meet. These students do not have access to any smart technology in their homes and teaching group lessons via online means is logistically complicated and as such not practical. These students like others have had to put all learning on hold, not just music but general education, which is sad, and we hope that these will be able to pick up in time.
Similarly affected are Babirye, Trombone, Aligo, trumpet – and Kiconco, Eb tuba have similarly had to halt lessons again as they have not been able to access learning points, even though their teacher, has been teaching other students. The way forward is not obvious partially because of the lockdown but also as the scope of the programme does not cover proving computing hardware and internet connectivity.
Some students have however since the last report been able to report some progress; details now follow on this.
John Paul (Guitar)
John Paul remains very thankful for the support he is being given by the programme and he is progressing tremendously. His teacher, Gerson travelled to the USA to complete his higher education in Music and was due to be back in March but due to travel restrictions has been unable to travel back. He had however left Paul with some assignments with respect to ABRSM Grade 7 exams and all the basic work on learning pieces have been completed, and other exam requirements too including scales and arpeggios are in good shape. He will like the rest have to wait on the news dates for the exams.
Phiona (Violin)
Phiona is among the new students on the programme. Phiona's musical journey started when she picked up knowledge in piano playing and music theory back in school. Her passion was born and she became keen to learn even more and she would like to achieve musical success in Violin playing. She has been longing for a scholarship in Violin playing because she hasn't been able to afford it financially. Phiona has a deep passion for teaching and is hoping to achieve professional skills of playing the Violin such that she is also able to pass on the knowledge to other people. "Since I was very young, I loved music and used to participate in the school choir, playing local instruments like drums, shakers and xylophone. It was always easy for me to learn new skills instructed and that made me realize that I am musically talented and take on music as a lifetime liability for a better living." Says Phiona
Her Teacher had the following to say;
So far, she is developing a good tone/playing technique and can play smooth and joined up notes(legato) with improved musical phrasing. However, she still has challenges with other playing techniques and bow strokes the staccato as she is developing wrist bowing.
She is working towards ABRSM Grade 2 Violin exams. Her Aural awareness skills have widely developed, as has her sight-reading pieces in different keys that are within Grade 1 and 2 syllabus range. Intonation and finger fluency are still a challenge in the 2 Octave scales especially (B flat) major scale and A major.
General progress was slowed and affected by the pandemic that caused a hold on lessons, better supervision and practice. There is a possibility of having online lessons but there is a challenge with network connections being bad and proper equipment/gadget to have the lessons.
So, all in all, we are hoping that the future can be brighter and hoping that all our students can be safe in this period and to our donors too.