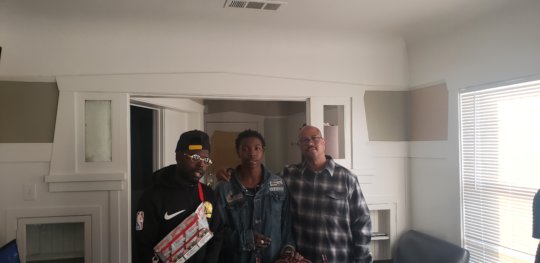 Congratulations to one of our Oakland Homecoming residents who just received his High School Diploma!
Thanks to your generous donations, Daniel was able to transition into a supportive living environment while finishing his courses. Our staff celebrated his accomplishment with a graduation party where everyone shared some words of wisdom for continuing on this path of success.
Daniel shared some thoughts about his time living in the Oakland Homecoming house. He said, "I've received a lot of mentorship, and that has broadened my horizons and my outlook. The house is helping me stay focused on what's important - the essentials in life. I'm maturing one day at a time, and everything is starting to fall together. I feel like I found my roots."
You have helped us raise $10,065 so far through 106 donations. We need your continued support to help us reach our goal of $15,000 to continue providing housing, job training, and wraparound services to our Oakland Homecoming residents as they transition from homelessness to stability.
Thank you for making our vision a reality. We can't wait to update you in the new year!
Sincerely,
The Roots Family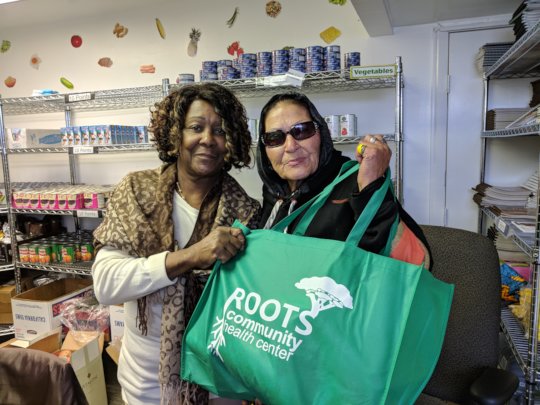 Thanks to your support, the Roots Community Market has been able to provide fresh produce, vegetables, and shelf stable foods to over 500 families! We have now received 20 donations to our project totaling $2,100.
The Roots Community Market provides healthy foods to many of our members, including patients who have complex care needs, unsheltered individuals, and other community members that are in need of extra assistance for themselves and/or their families. For example, our Oakland Street Team Outreach Medical Program (Oakland STOMP) team brings unsheltered patients to Roots every Wednesday to shop at the Roots Community Market, be seen by a medical provider, sign up for housing services, and enroll in benefits. To learn more about Oakland STOMP, click here: Roots Oakland STOMP.
We are also proud to announce that we have added Roots Community Market as a training site for Roots interns. Roots interns have graduated from our Clean360 apprenticeship program, and subsequently receive their Food Handlers Certification and learn basic store management principles. Integrating our workforce programming into the market is one of the many ways we are working to make Roots Community Market a sustainable component of Roots Community Health Center!
Above, check out Ms. Sherry, one of our market employees helping one of our members to get her healthy food bag!
Thank you for your generosity and support to in making the Roots Community Market a sustainable and reliable healthy food resource to increasing numbers of community members in need. Stay tuned for future updates from the Roots Community Market!

Sincerely,
The Roots Family
Links: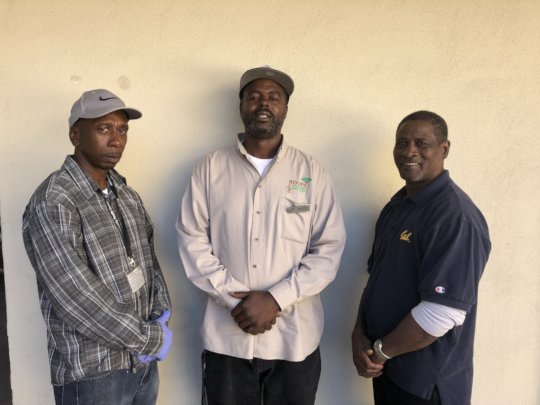 Thanks to your support, our first residents are moving in to the Oakland Homecoming House! We have now received 100 donations to our project, totaling $10,314.
We'd like to introduce you to our first resident: Rondell.
Rondell recently returned home to Oakland and had nowhere to go. With no family in the area and no way to put a roof over his head, he came to Roots. Jessie, Roots' Navigation Services Manager, connected with Rondell to assess his needs. Ronnie, Homecoming House Manager, has helped him to settle in to his new home. Rondell said, "Roots opened the door, gave me a job and an opportunity to get my identity back. I can see daylight today." He is looking forward to starting work at Clean360 and building a community with his fellow residents.
Thank you for your generosity in providing a home to residents like Rondell. Stay tuned for future updates from our residents!
Sincerely,
The Roots Family
WARNING: Javascript is currently disabled or is not available in your browser. GlobalGiving makes extensive use of Javascript and will not function properly with Javascript disabled.
Please enable Javascript
and refresh this page.