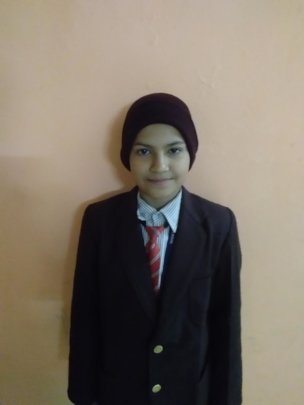 Success story of Boy Child
The fair-smiling boy [now at DESIRE Society Care Home ] was at home with his family. He has twin bother and sister younger to him. The 10 years old boy lost his mother when he was just 6years old. The cause of death turned out to be HIV positive case. After death of mother , the father diagnosed with HIV started looking for an orphanage.
The paternal family also wanted the children to be admitted in orphanage. Both his younger brother and himself was admitted in our care home. All the three children in family are diagnosed with HIV disease. We have taken up the task of HIV testing and ART usage for him.
Recently he lost his father too and performed the last rites being the eldest boy as per family tradition.We are committed to work for such children so he will be taken care by all means.
The primary task of nutritive food is well planned and goes as per diet chart at care home level. The healthcare is prime concern for such children. He is regularly put on ART medication. The balance of food/ medical care has improved the over all growth of this boy. The discipline taught for daily routine in this context is followed by him. He is quite obedient in all respects while undertaking daily routine schedules.
He takes extra care when it comes to look after the younger inmates at care home level. The discipline learned is passed to other inmates with his involvement. At home with parents , he has started his education in Government school. After the admission with us , he is admitted into a private school. The english medium private school studies is also adapted well at his end. He is scoring well in private school. The general knowledge at this younger age is quite impressive. He want to be the topper in his class. We at DESIRE Society are going to give extra care for fulfilling his dreams.
The continued support from GlobalGiving over the years can make us to strengthen such children's better living at care home level.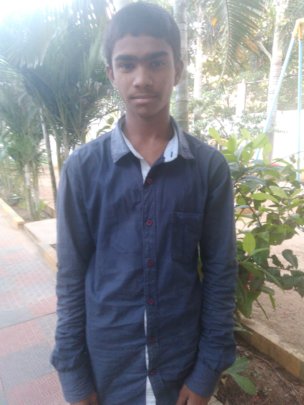 Success story of Boy Child
The story of this boy is full of sorrow. He was found along with his sister at tender age on streets. His father has abandoned the family due to HIV status. And the mother being HIV was unable to feed both children. She was denied of any household works so left with no source of income. She too died on streets because of this illness.
The District Collector [ Government official] of Sanga Reddy came across this case. They knew about DESIRE Society and its mission to serve such special [ HIV ] children in India. Both children [ HIV reactive status ] were referred to us in 2007. They were not going to school at all.
The boy was suffering with HIV and it is " mother to child transmission" case. The malnutrition status has led him to be very weak at time of admission in care home level . The boy was put on special diet under strict supervision of medical team [ availability of doctor and staff nurse at care home ] . The ART medication was regulated in timely manner. The ART drug adherence has improved his health status.
The private schooling is initiated for him. He is in class 10th at present. The transition from "NO SCHOOLING TO PRIVATE SCHOOLING" is remarkable achievement. He is passing out in all subjects. His favorite subjects are regional language [Telegu ] and computer learning.
He is disciplined in every sphere of life. He dances well and sometimes composes dance sequences too. He want to be a police personnel as part of his life ambition. We at DESIRE Society are dedicated to fulfill his dreams.
The GLOBALGIVING has come forward with value based addition in limited life span of such children. Also, continued support from GlobalGiving over the years is able to help DESIRE Society to serve children suffering with HIV/AIDS in India.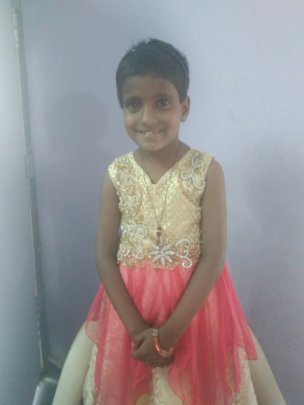 Success story of Girl Child
The 8 year old girl [now at DESIRE Society Hyderabad Care Home ] was at home with her grandmother. After the demise of her parents [ parents died with HIV ] , grandmother has taken up her responsibility. The girl was tested and she turns out to be HIV reactive child. The baby was contracted the disease during her birth.
Grandmother's poor economic condition caused this girl suffered yet again. Even, grandmother is old so she wanted child to be protected in the safe hands.The health condition of child started deteriorating; thereby it was difficult for grandmother to take care of her. She started looking for helping hand to accommodate the baby.Thus, the outreach worker of DESIRE Society came in contact with the family of this girl.
At the admission time, she was quite weak physically. Our team had designed specific diet chart for her which took few months for her to gain strength and restore health. The ART (antiretroviral treatment) drug adherence is maintained very well within scope of care home, IDA Bollaram. The supplementary nutrition kit[ Pediasure / Zincovit syrup/Calcimax P syrup are main components] is added up to give a balanced diet pattern for such special [HIV] child.
The health condition of this girl improved under the supervision of team of doctors and paramedical staff.The opportunistic infection of ear infection is under control because of presence of medical-care team. Health gain of this baby has motivated us to sending her to school. Hence, she has started going to private school [ SSVN school close by to care home]. Now our focus is on over all development of child.She is pet of her teachers because of smiley face.
Now she speaks with a confidence and learns very fast from older inmates at care home level.She wants to be a teacher in her life, the baby says. " DESIRE Society " stands for fulfilling the dreams of this innocent cute girl.
The continued support from GlobalGiving over the years has influenced DESIRE Society to serve such children suffering with HIV/AIDS in India since 2005.
WARNING: Javascript is currently disabled or is not available in your browser. GlobalGiving makes extensive use of Javascript and will not function properly with Javascript disabled.
Please enable Javascript
and refresh this page.