Baby girl was born in a socio-economically poor family background. She had lost both her parents due to HIV/AIDS when she was 9 years old. She has four siblings two are studying nursing course and staying in college campus. Other two elder sisters are with her aunty.
Unfortunately, only this baby was born with HIV positive during birth. After the demise of parents her aunty put in the orphanage home. The orphanage was closed thereafter they shifted baby girl to DESIRE Society.
She came when she was 15 years old and we took special care for her being an HIV orphan child. She is put on to special diet as found malnourished at time of joining. She gained weight within few months of joining care home . Her physical and health wise status improved in short span of time.
The ART drug usage is strictly followed in her case. The balance of nutrition / medical care is quite evident in her case. It is seen in terms of increase in her CD4 count. The treatment of opportunistic infections are always put on strict vigil.
She is studying in Lords Universal Degree College Std- FYBAF which is a private English medium college. She is quite sharp in learning skills. The computer skills are developed while staying in care home level. She is actively involved in taking charge of smaller children at care home level. She is role model for rest of children to follow routine works.
She has dream to take up higher studies with focus on FINANCIAL RISK MANAGEMENT course. Hope the helping hand from GLOBAL GIVING supporters are part of her way forward in achieving these goals.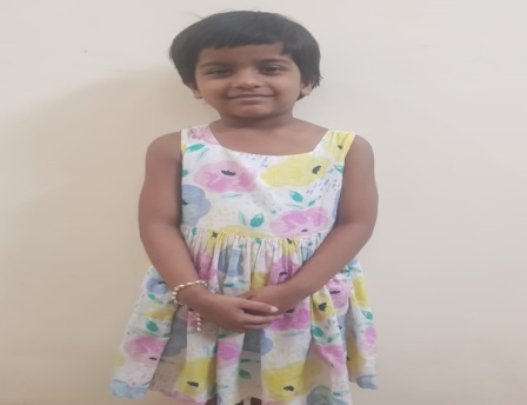 AGE: 6 years old girl child
Date of Birth: 20th November 2014
Background details: She has joined DESIRE Society when she was 4 years old. She lost both her parents with HIV at tender age. She was brought to relatives along with her elder sister[ normal child ] after demise of parents.
She started falling sick and diagnosed with HIV. At this point of time , relatives were reluctant to keep her. They started looking for orphanage which can take care of HIV children .
She was admitted in our care home because of basic need being a HIV girl and neglected in family. Once admitted in care home , she was looked after by care takers and elder children. Being the youngest , she got extra attention in care home. Nutritive diet was regularly followed as per advice from dietician.
ART drug adherence was strictly followed. She has adjusted to drug usage promptly. Nutrition/medical balance has put her in a stable condition.
She is admitted in private school and tries hard to do home in timely manner. She is taking up extra curriculum activities with a lot of interest.
Hope the continuity of " GLOBAL GIVING " support can help her sustain a life without HIV stigma associated in community.
The 8 year old girl [now at DESIRE Society Hyderabad Care Home] was at home with her grandmother. After the demise of her parents [parents died with HIV] , grandmother has taken up her responsibility. The girl was tested and she turns out to be HIV reactive child. The baby was contracted the disease during her birth.
Grandmother's poor economic condition caused this girl suffered yet again. Even, grandmother is old so she wanted child to be protected in the safe hands. The health condition of child started deteriorating; thereby it was difficult for grandmother to take care of her. She started looking for helping hand to accommodate the baby. Thus, the outreach worker of DESIRE Society came in contact with the family of this girl.
At the admission time, she was quite weak physically. Our team had designed specific diet chart for her which took few months for her to gain strength and restore health. The ART (antiretroviral treatment) drug adherence is maintained very well within scope of care home, IDA Bollaram. The supplementary nutrition kit[ Pediasure / Zincovit syrup/Calcimax P syrup are main components] is added up to give a balanced diet pattern for such special [HIV] child.
The health condition of this girl improved under the supervision of team of doctors and paramedical staff. The opportunistic infection of ear infection is under control because of presence of medical-care team. Health gain of this baby has motivated us to sending her to school. Hence, she has started going to private school [ SSVN school close by to care home]. Now our focus is on over all development of child. She is pet of her teachers because of smiley face.
Now she speaks with a confidence and learns very fast from older inmates at care home level. She want to be a teacher in her life, the baby says. " DESIRE Society " stands for fulfilling the dreams of this innocent cute girl.
The continued support from GLOBAL GIVING FOUNDATION over the years has influenced DESIRE Society to serve such children suffering with HIV/AIDS in India .
WARNING: Javascript is currently disabled or is not available in your browser. GlobalGiving makes extensive use of Javascript and will not function properly with Javascript disabled.
Please enable Javascript
and refresh this page.