All of our nineteen Chelly Scholars (seventeen of whom are women) continue to do well at universities in Phnom Penh, with two expected to graduate after this term ends. Included here is a picture of Manouv, with her family -- Manouv is a chemistry major who has dreams of going to graduate school to continue her studies. A second picture is of Channary, who raced through her courses in English in two years to graduate, and who expects to continue her studies in a graduate program for English teaching. We are proud of them both, as well as of all of our scholarship students.
Plans for next Fall include adding between four and seven new scholarship students to our program. Your generous donations to Global Giving and to our other fundraising activities have changed the trajectory of not only these students lives, but hundreds of other students in the villages of Chum Kuri district who have been inspired by their example. The ripples we are making include a tremendous improvement in the pass rates on the 12th grade exam given nationwide in Cambodia at the local high school we built The Chelly Library at -- up from 50% to 90% in the years since we started in the village in 2016. While The Chelly Foundation does not have the capacity to provide scholarships to all 180 or so graduating seniors who pass the national exam, the fact that a greater percentage pass each year means better jobs and a chance at a better life for many more young people. We are making a difference thanks to all those who donate to our programs.
On June 7, 2019, we will be holding a fundraiser in Seattle, on a rooftop building downtown near Pike Place Market. If you or someone you know lives in the Seattle area, please come out to support the cause. For details, please see www.thechellyfoundation.org and click on the event on our home page. We will be having one or more other fundraisers later this year, including in New York City, so stay tuned!
Thank you again for your generous support!
Links: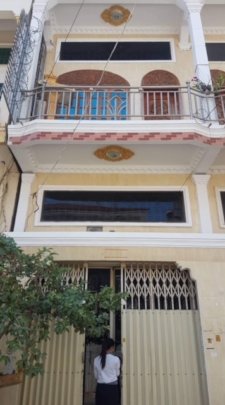 Our 19 Chelly Scholars, including the four whose scholarships have been supported principally through our GlobalGiving Campaign, are all thriving while in school in Phnom Penh. Our very first Chelly Scholar, Sol Manouv, is now a senior at the Royal University of Phnom Penh, and expects to graduate at the end of the current Spring semester. Her dream is to teach chemistry, which is her current major.
I am also happy to report that our Chelly Scholars have just moved in to a new dormitory in Phnom Penh, close to school, sharing bedrooms with bunk beds on each, and cooking and studying together in a common area on the ground floor. Everyone is delighted by the new digs! See the pictures here and additional pictures at www.facebook.com/thechellyfoundation.
We are very appreciative that a representative of GlobalGiving, Cedric Yumba, came out to do a site visit both with the scholars as well as the village in Chum Kiri where we work. Based on Cedric's recommendation, we have received GlobalGiving's Badge Of certification, which we proudly display on our foundation's home page. See www.thechellyfoundation.orgI
I wish to thank all of the donors to The Chelly Foundation for your continued support! It means everything to the 17 young women (and two young men) from Chum Kiri to have this chance of getting a university education. Their futures are all going to be much brighter because of you.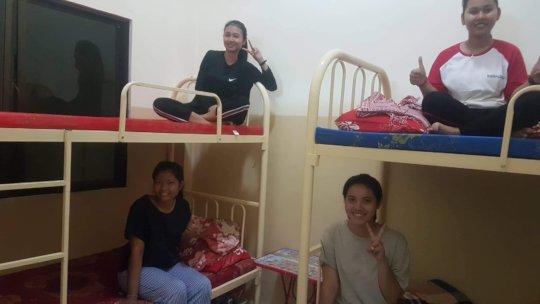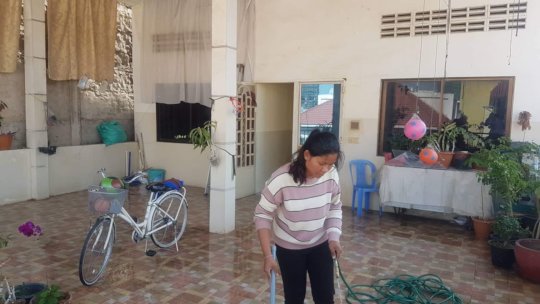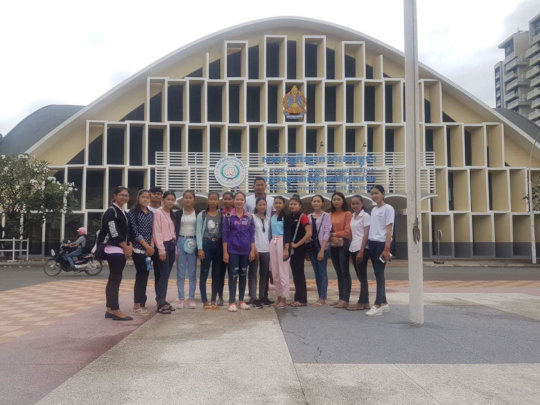 We have wonderful news to report.
First, Sey Jakkrya, the young woman featured in our last report, did get accepted into the Harpswell Foundation program. She is one of only 20 or so high school graduates from all of Cambodia lucky enough to receive an invite this year. Jakkrya is also a Chelly Scholar, meaning we pay her tuition to university while Harpswell provides an enrichment program aimed at maximizing opportunities for success. Check out The Harpswell Foundation on-line.
Second, when we started the GlobalGiving Campaign two years ago, we aimed at receiving donations sufficient to fund two young women from Chum Kuri in 2017 and two in 2018 to be able to go to college in Phnom Penh. Thanks to our generous donors both thru GlobalGiving as well as to The Chelly Foundation directly, we were able to send 4 young women to college in 2017 and now, in 2018, have added nine additional students (six on full or partial tuition scholarships, and three on a housing stipend only). So all total, we are supporting 17 young women (and two young men) in college this semester. Our first Chelly Scholar, Manouv, graduates next Spring. More on her in a future report.
Thank you to everyone who has donated to this very worthy cause! We are together transforming educational opportunities for the children of Chum Kuri.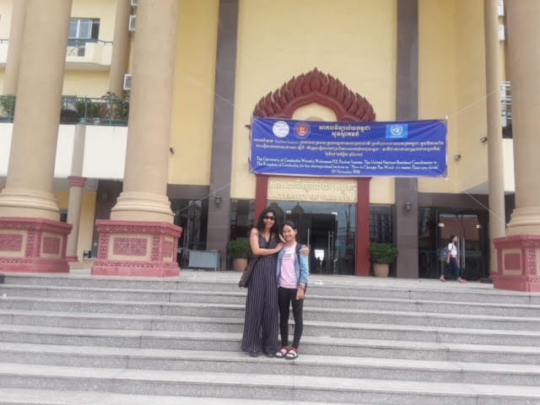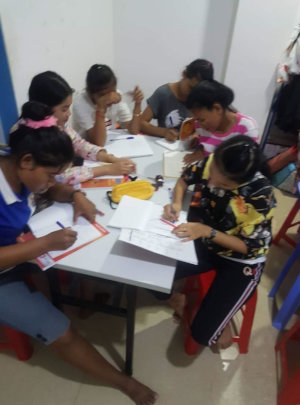 WARNING: Javascript is currently disabled or is not available in your browser. GlobalGiving makes extensive use of Javascript and will not function properly with Javascript disabled.
Please enable Javascript
and refresh this page.