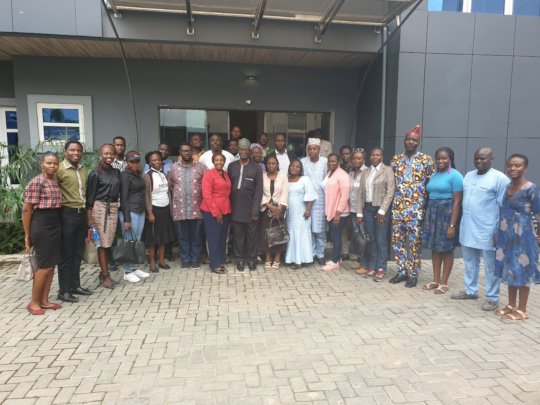 A stakeholders meeting was held on the 30th August 2019, to launch the project and also to bring together all stakeholders to ensure a seamless implementation of the project.
In attendance was the Director of the Lagos state curriculum service, the Nigerian society of engineering technicians, Association of Professional Women Engineers in Nigeria (APWEN) the Lagos state district representatives, representative of the Wesley girls senior secondary, organised private sector, non-profit organisations and the media.
All the stakeholders agreed that the secret to the success of the project is a collaboration between the stakeholders. they, therefore, made commitments of different areas of the project that they will support.
The Lagos State Curriculum service: Support in the curriculum implementation, teachers for technology and trade subjects.
NISET: Professional membership for students upon graduation, Subject Matter Expertise for Technology and Trade Subject and further career support.
Nenis Foundation: Mentoring and internship with the parent company.
APWEN: Mentoring and internship opportunity for female students in the project.
COREN: Curriculum review, Volunteering and Funding
The two Public schools selected for the 3-year pilot run if the project is: Wesley senior girls secondary school Yaba and Oregun high school oregun.
A parents teachers association is scheduled for the 12th September 2019 to discuss the project and benefits to their wards.
Next steps
Review the present curriculum with the Lagos state curriculum service, trade Subject matter experts and the subject teachers to.
Conduct teachers training
Purchase tools and equipment
Set up workshop
Commence students training.