We are excited to share that we recently expanded our Children's Literacy initiative to include another group of 60 preschool children. In the process, we have also hired another 5 local, previously unemployed, youth to assist in teaching the children to read, write, and comprehend.
Your support is helping us to pilot this initiative and it's gaining a lot of praise throughout the community. We have had numerous principals contact us about expanding into their schools. Very exciting :)
We have also recently partnered with another NGO, Breadline South Africa, to build a new library at one of the primary schools we are partnered with. It should be up and running within the month and we'll be sure to send you lots of amazing pictures from the launch (and subsequent use of it).
We hope the photos of the children and the youth working with them put a smile on your face today. The kids progress is amazing and we're very proud to be able to tap into the local community (and create meaningful jobs) to offer our schools extra help.
Attached you'll find a few photos of the team and the kids at Seyisi Primary School in Kwazakhele, Port Elizabeth. Despite their neighborhood (Silvertown) was voted the worst place to live in South Africa in 2016, you're helping us bring positivity, hope, and change!
Very sincerely,
Jim & the Team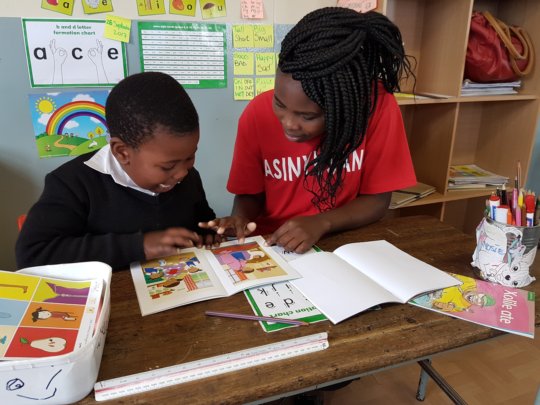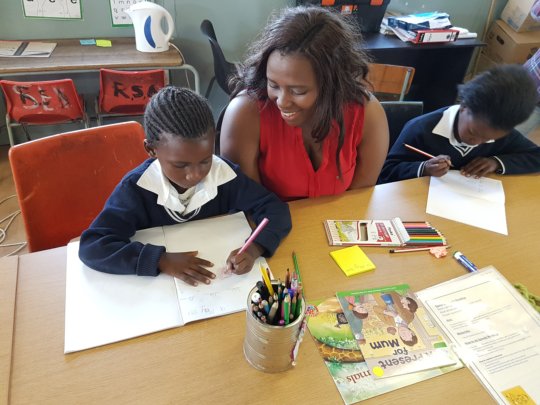 Our Children's Literacy project continues to fire on all cylinders in both of our township schools. We currently employ 24 local youth that run literacy sessions with over 450 children from Preschool through Grade 3. Our children will be finishing their mid-year assessments shortly and we look forward to sharing our results with you. Our team continues to be amazed by the progress the kids show, especially the young ones, as they grow more confident and self-assured in their abilities.
In other exciting news, we will be opening our second library at Seyisi Primary School in the next 60 days. This will allow us to convert our current library into an Early Childhood Development Literacy Center while having a "big kid" library for children in grades 4 through 7.
Giving children the gift of reading changes their lives forever. It is one of the keys to unlocking their incredible potential in life. We thank you for partnering with us to provide them that gift.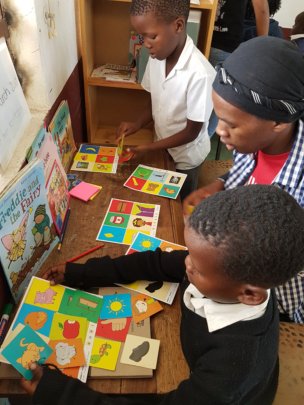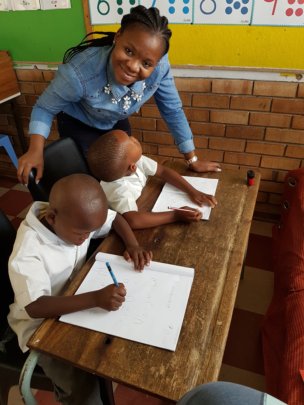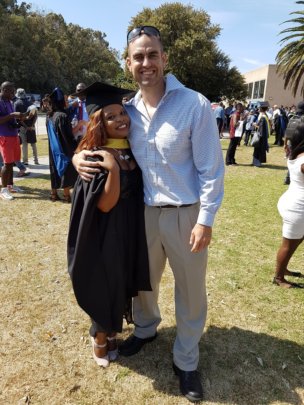 It has been an amazing 3 months for our Girls Scholarship Fund as 10 of our girls celebrated their graduation. Their families all travelled into the city by bus to witness the graduation. Eyes were filled with tears and hearts were filled with pride. It was beautiful to witness. Below are photos of four of the girls with Jim (our Director) and Fiks (Co-Founder).
We currently have 140 girls attending Nelson Mandela University and they are doing very well. Tuition, housing, bus fare, and books continue to be major hurdles but we are all doing our best. The girls pass-rate is currently 84%, which isn't bad considering 80% of them are studying without textbooks (we have had to prioritize tuition and bus fare with available funds). The girls are warriors though and rather than make excuses, they continue to pour their hearts into their studies.
The 12 girls living (for free) in our Masinyusane House of Excellence are all passing with high marks. We continue to be astounded by their dedication and commitment. These girls are their families' great hopes to break out of the cycle of poverty and we are proud to partner with you in sending them to university.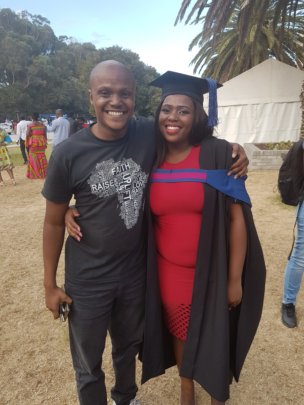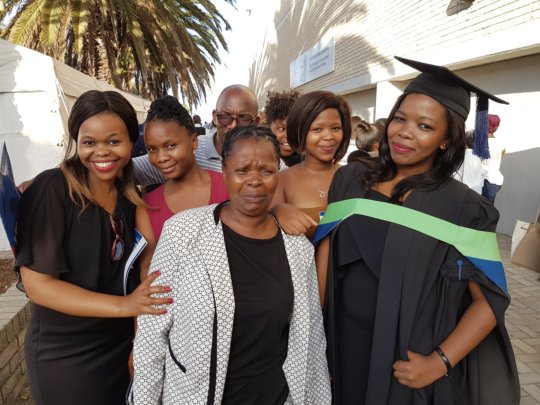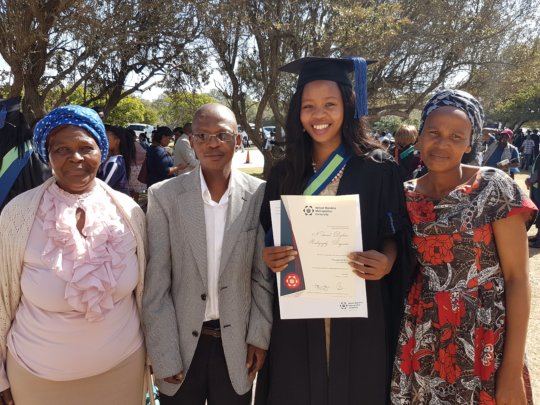 WARNING: Javascript is currently disabled or is not available in your browser. GlobalGiving makes extensive use of Javascript and will not function properly with Javascript disabled.
Please enable Javascript
and refresh this page.