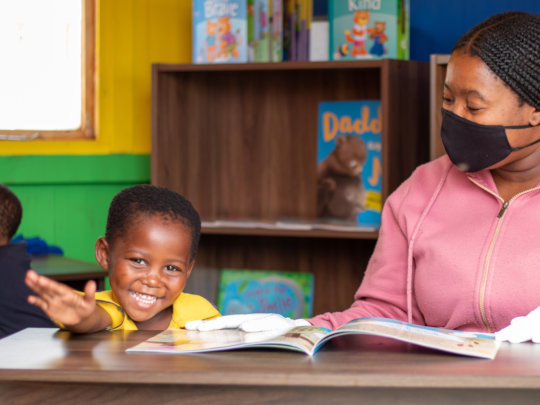 Masinyusane has hit the ground running in 2021. This is, perhaps, the most important year in Masinyusane's history. Our children's education and future is at stake. We are still in the middle of the Covid-19 pandemic and this continues to have devastating effects on our children's education. Schools are currently operating at 50% capacity, meaning many children only attend school two days per week.
To no one's surprise, it is the poor children that suffer more. Their families have fewer resources at home to teach the children, a lower education base themselves and often lack the ability to hire help if they are off at work. We cannot afford to let our children lose another year of schooling.
At the same time, Stats SA is reporting that half a million South African's lost their jobs during the pandemic. This on top of our already crippling unemployment rate. Once again, these losses are felt hardest in the more impoverished communities.
Our intervention, which creates employment and focuses on early childhood education, is thus vital at the moment. We are proud to share that we are significantly expanding the size and reach of the project. We continue to build out our innovative model of creating a pipeline of support for children from ages 0 to 10.
We do this by partnering with big primary schools and then the local Early Childhood Development Centres that feed those schools. Over the past 3 months, we have built an additional 5 ECD libraries and literacy centres on-boarding more than 100 children aged 2 to 5.
At the same time, we have expanded our primary school projects to assist more children. We currently operate in five primary schools and 7 early childhood development centres. We are providing 604 children with individual literacy sessions and had 4365 children participating in our library projects in Q1.
Finally, we have already created 84 jobs for previously unemployed local youth. The jobs are life-changing as they provide an income, allow the youth to gain their first work experience and provide them with a sense of purpose and selfworth. We hope to employ 100 by July.
Thank you for making all of this possible. You are helping us give the gift of reading (and thus learning!) to children across the Nelson Mandela Bay in South Africa. You are simultaneously providing dignity, purpose and an income to many talented youth that needed this opportunity.
The return on investment is incalculable.
Sincerely,
Jim
P.S. Check out the project report attached!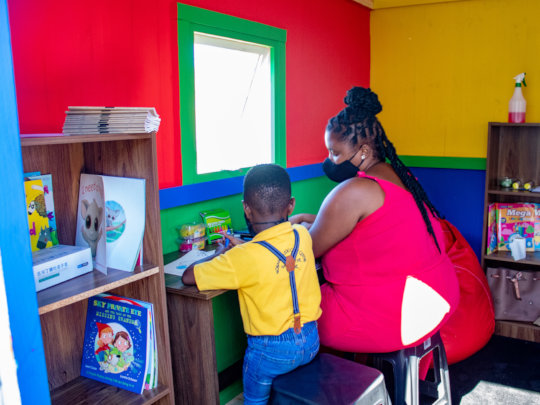 Links:
Attachments: