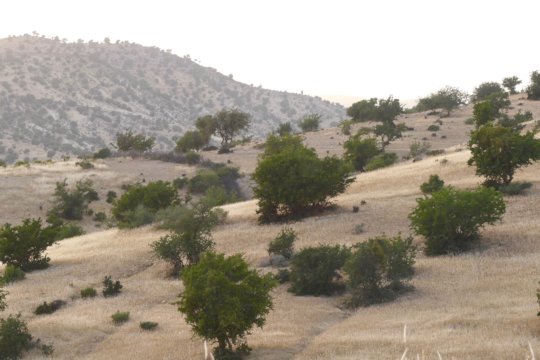 You can make a difference on Bonus Day, July,18, as your donation will be matched at 50%
As we were preparing our next One Health intervention in the argan Biosphere Reserve scheduled for September, we urgently need to raise an additional £3,500 to conduct education, awareness and vaccination campaign in 5 villages (£700/village).
Our next intervention consists in a One Health awareness campaign in schools and women's associations on three major zoonotic diseases affecting Amazigh families in the argan forest, all of which can involve dogs, as well as vaccination campaign of dogs against rabies. This first intervention will take place in 5 villages in the argan forest.
These three diseases represent a real risk for families living in the argan forest as an increasing number of dogs have gone completely feral and now live in packs near villages, occasionally attacking people or foraging for food near houses:
- Rabies is a disease affecting mainly children, transmitted by dog bites and always fatal once symptoms appear. It is the most deadly zoonotic disease.
- Leishmaniasis is a vector-borne disease transmitted by sandflies which also feed on dogs and rodents. The disease has increasing dramatically in recent months.
- Cystic echinococcosis is a parasitic disease caused by tapeworms of dogs and sheep which affects a majority of women. It can causing a massive liver damage which sometimes necessitates surgical intervention.
One of the first steps in reducing the risks of such diseases is to inform and educate populations most at risks through awareness campaigns, and to vaccinate when possible. We will educate children and their families on how to prevent these zoonotic diseases through simple measures, ranging from adopting the right behavior in front of a feral dog and what to do in case of a dog bite, to better hygiene and the control of mosquitoes at home as well as improved garbage management. We will also vaccinate dogs in villages against rabies, since the vaccination is the most effective tool to protect the population against the disease.
Our September campaign will involve teams of veterinarians as well as 20 vet students who will then be also trained into the One Health approach.
Save the Date Bonus Day: July,18, We count on you.