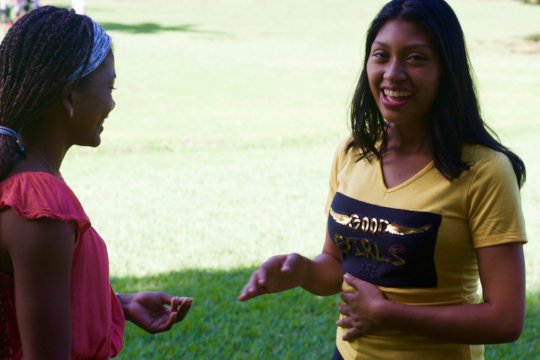 "Growth is never by mere chance; it is the result of forces working together."
Our first quarter of 2018 has been focused on getting to know new participants and preparing the graduates for their career plan and independ life. At this moment we are counting on 28 participantes from 5 different substitute homes.

The focus has been divided between:
75h of workshops focusing on subjects as self-esteem, self-awareness, values, creating community between the new participants, how to manage personal finances etc...
80h of individual follow-up where we work on personal plan and focus on strenghtening participants habilities.
50h of psychological accompaniment where we attend specific issues and focus how to resolve problems.
Our other focus is screening one new shelter home focused on youth in interior of the country where the access to education is limited. Since the access to the home is also complicated we are planning program implementation for 2019. To progress towards this we have started expaning our team so we could cover human resources needed to expand to more far regions.
Right now we are counting on six facilitatores that are responsible for workshops delivery each saturday and ten mentors that are guiding our participants in their personal and career plan.
In order to keep on promoting education we have changed the venue of our workshops to one university where the participants are exposed to positive, educational environment. By the end of this year our goal is to achieve that 90% of our participants graduates or continues with their higher education.
Thank you for beeing there for us second year in row =)
Your TaV Team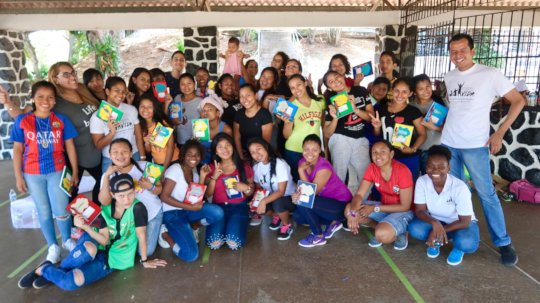 Links: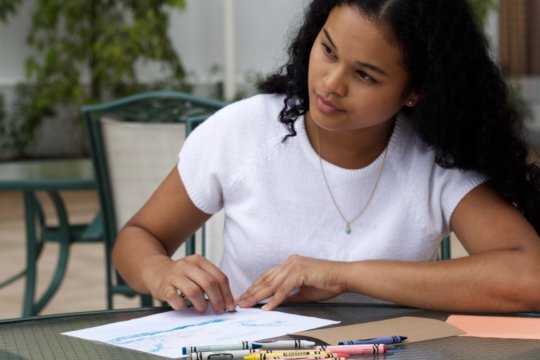 "Genious is in the idea. Impact, however, comes from action."
As we mentioned in the last report, our 2017 finished with a conclusion that the pilot proyect of implementing our social reinsertion program in two new orphanages has been successful and that we are ready to acompany more girls in their transition of becoming independent young women.
For this year, 17 girls passed the selection process and and they will be mixed in two groups with participants from three other institutions, giving in total 30 participants from 5 different institutions for the year 2018.
A part of the individual evaluations and inital inductions to the program, we have been planning the yearly calendar that will be enriched with additional technical skills such as use of technology, culinary skills, etc... and strenghtening existing modules such as how to manage personal finances, creating carreer plan, professional orientation, etc.. in order to build up their self-esteem even more and give them variety of tools to be independent emotionally and economically.
Each participant will recieve:
300h of workshops
80h of personal mentoring
30h of individual follow up
16h of professional mentoring
15h of psycological assistance
Actualizing our measurement system, we have concluded that we can create even bigger impact by adding additional "Do it Yourserlf Tasks" in different types of enviroment that our participants face. In order to achieve that we are updating all our workshops and mentoring system.
Our team is very excited to work with so many different profiles and having the challenge of mixing groups, so we can create one big network of friends that can support each other, as for participants, as for our mentors.

This is also the year that our graduates that entered last year will have their university graduation and will step up into the independent working world.

Thank you once again for the opportunity to share our passion,
Your TaV team
Links: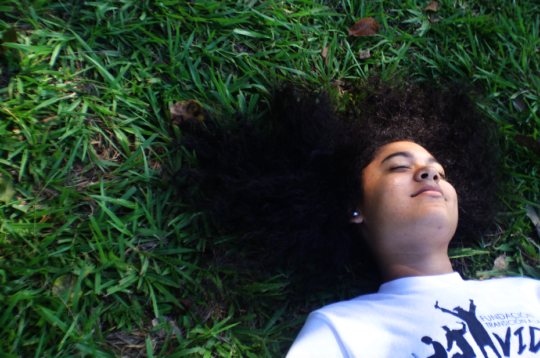 Every new beginning comes from some other beginning's end.
Seneca The Younger
Finishing the last months of 2017, we can officially say that the implementation of our re-integration program has been successful in the two new orphanages and overall we had no desertion from the program.
Our plan for the next year is to continue working with the same orphanages without adding new ones, but focusing more on strengthening our relations with each institution and including new participants per institution.
Right now we are in a strategic planning process of our vision for 2020 that will help us achieve bigger but sustainable impact. As an organization one of our long-term goals are:
Strengthening our governance
Opening a Transition center
Getting program endorsement from the government or other recognized international institution that works with children and adolescents
These goals will help us open doors for every substitute home/orphanage that needs support
As a part of creation of the life skills measurement system we have re-confirmed that our program answers to the needs of the institutionalized youth. We have also discovered that by re-structuring some parts we can even achieve more profound change in life skills.
Our 2017th results are:
100% participants retention rate
88% continues with their studies
87.5% no adolescent pregnancy
33% works and studies
To give opportunity to more young women, we have started the selection process for next year and for now we have 18 new candidates from 5 different institutions. By the end of January 2018 we will finish the selection and induction processes.
The only thing that is left to finish this year experiences is our theater play "La Principita" which all of us are very excited and nervous about =) and of course the graduation of 10 participants that have finished the two year program and are ready to start their emotionally and economically independent life.
Thank you once again for being our silent players behind the scene and making all of this possible.
Sincerely,
Your TaV team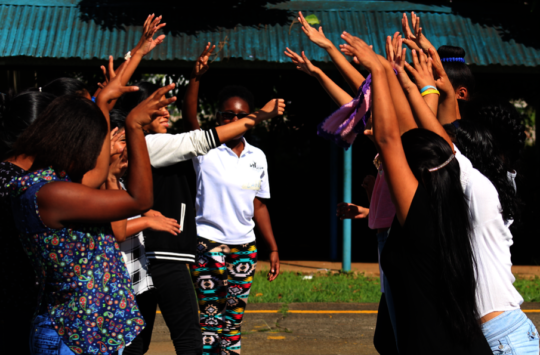 Links:
WARNING: Javascript is currently disabled or is not available in your browser. GlobalGiving makes extensive use of Javascript and will not function properly with Javascript disabled.
Please enable Javascript
and refresh this page.