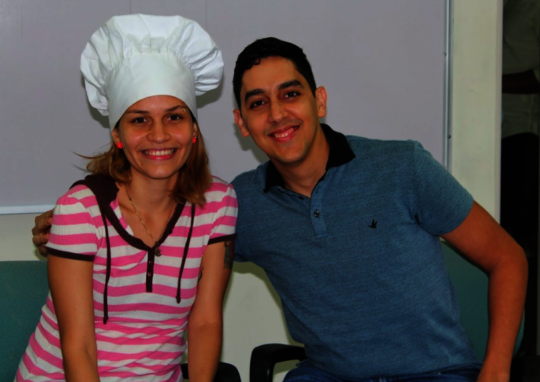 "In 5 years I will be able to rent a room and live alone. Starting to save now, in 10 years I will be eligible to take a loan and buy my own house". sounds like something simple to achieve in a country with the highest GDP in the central american region. But considering high social difference classes and that these words were said by an 18-year-old girl, coming from a high social risk area, that has been living all her life in a shelter home and that a year and a half ago, she did not know what she would do in the next two weeks, then the phrase carries more strength and impact.
But this is not all, this young woman did not communicate and obtaining information was an arduous task. A few weeks ago she said this sentence within a 20 minute presentation with her mentor who has accompanied her for the past eight months.
In Transicion a la Vida we strive that our young beneficiaries can move towards a life plan that helps them project themselves in medium and long term and in this way achieve stability that does not lead them to a precocious pregnancy or back to risk. Our mentoring program - EleMentor accompanies our future graduates in preparation for their path after the program.
Our different programs seek to give them all the tools, but without a doubt EleMentor plays a key role, bringing them closer to a "one to one" guide with young adults with whom they can identify. Each mentor goes through a selection process, interviewes, signs a letter of commitment for one year and is assigned to the beneficiary with the closest common interests.
In these meetings they must follow a guide with goals and objectives that can be achieved in a period of time, these measurements are supervised by a psychologist who meets monthly with the mentors to evaluate and make adjustments.
The presentation where we heard this phrase from the beginning, was the rehearsal for what will be the closing of this group in October, having reached 82 hours between:
workshops
mentor and apprentice meetings
mentor and our team meetings
9 beneficiaries presented their progress, the current status of their goals with their mentors who mostly said they won not only an apprentice but a friend and that this would be maintained over time.
EleMentor is an excellent complement to our social reinsertion program because being accompanied by an older, more experienced person that believes in you, builds the confidence our participants need to overcome basic life obstacles.
Sincerely,
Your TAV team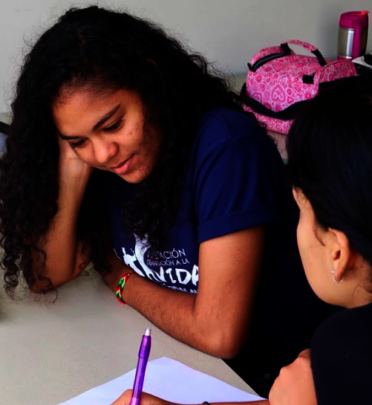 Links: