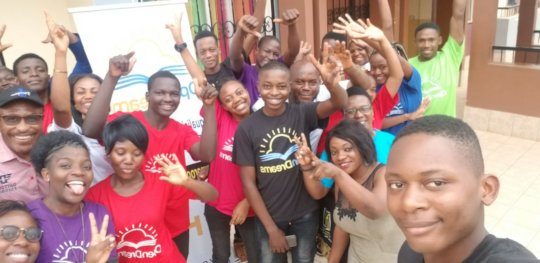 Thanks to the magnificent support of our donors and many volunteers around the Open Dreams community, the transition from the conception to the realization stage of the Yaoundé Open Dreams Center evolved so rapidly, and we have attained stability and operations now run very smoothly. Resources from our donors continue to troop in to render the center more supportive to all our scholars including the girl child, our staff and program facilitators.
From January to March 2020 before we scaled down operations due to the global COVID19 pandemic,
- Ten of our scholars had intensive lessons daily and went in for the March 14 SAT Test, while 20 others were already taking preparations simultaneously for the May SAT. They all make use of the resources at their disposal thanks partly to our donors.
- We were able to cover the cost of 5 of our scholars from different regions to Yaoundé where they spent one month participating in the final SAT preparations which involved providing steady internet connection, tutors, photocopying etc. A good number of our scholars are IDPs. The provisions at the Open Dreams center have kept them focused on their dreams, and too often they are busy working on the great things which will shape their tomorrow and make them better citizens.
- For our scholars who already had scholarship offers, we have been supportive to them in helping them financially to establish passports, conduct their health checks, pay for the obtention of and mailing of official GCE results to universities where they have been admitted and putting together the necessary papers and certifications for the visa processes.
- We were also able to pay for the TOEFL Test and the sending of SAT, TOEFL, GRE scores to universities for a number of our scholars. In some cases, we also covered application fee and CSS Profile Fee payments for a few of them.
- The Yaoundé center, in its daily activities, has been able to accommodate a record number of users from academically high-achieving students who are under-resourced to teachers who support these students in the high schools. We had taken up programs which support educational access and achievement – many more members of the community have been able to benefit from these services we provide to the public, thanks to your support. Regular access to computers, broadband internet and experts in different fields have been a good attraction at Open Dreams, where quality content gets delivered.
- We have also hosted events run by other non-profit organizations and have seen our partnerships growing, thanks to the increasing awareness on our effectiveness and outreach. The latest of our partners who had a full-day program with us were the Cameroon-based representatives of the African Leadership Academy, South Africa and aspiring students of the institution.
-We are looking forward to working with:
(a) Better Breed Cameroon, a non-profit, on a Reading-Caravan project to raise awareness on the importance of developing a reading culture in the early stages of education and sustaining it.
(b) JumpStart Africa, a non-profit, to train high school students on skills which our markets demand
(c) MathCamp Uk, a non-profit, to help high school students develop Applied Mathematic Skills.
(d) The Cameroon Fulbright TEA Alumni Association, in the implementation of its teacher and student-focused programs over the next few months etc All of these projects and partnerships have been thanks to our capacity to accommodate the programs of these organizations at our center. These programs are in line with our visions and we are happy to partner with them in the realization of our common objectives. We would not have otherwise been able to do this without the resources. Hence, our center serves more than just the Open Dreams community – our partners also benefit from it.
- The US Embassy made donations of important educational resources to us. The British Council Yaoundé also donated and some of our top scholars also made signification donations which have widened our capacity to serve more people with the right resources.
- We have acquired a bookshelf, paid for more educational software as well as updating existing software subscriptions like antivirus security.
- We have also received many august guest-speakers, including the Assistant Cultural Affairs officer at the US Embassy Yaoundé, US State Department Program Alumni, Doctors, Engineers, University Professors, Teachers and Community Leaders. They have served as an inspiration to our scholars who yearn to accomplish like them.
- On the wake of COVID19 spreading to Cameroon, we immediately went in for Hand Sanitizers,
Acholic Disinfectants, Face Masks and other essential needs to increase hygiene at the center in order to mitigate the spread of the virus.
- We have been able to cover the monthly running costs for our centers in Cameroon, acquire a new post box in Yaoundé, and in partnership with other organizations like the International ACAC, run training programs for lead teachers in Yaoundé.
- Daily sessions have become a reality with very steady and insightful debates from our scholars, carefully planning and strategizing on the college admission processes and discussions on contemporary issues in our society to boost leadership capabilities, volunteering opportunities and a lot more now characterized our hub, and the scholars are stimulated by the trail-blazers who come in to deliver and inspire.
- Our Scholars, including the graduate scholars have led their own initiatives in the community, attending conferences (which we sponsor), participating in public debates and shaping public opinion. One of the scholar-led initiatives is EduMail which provides educational resources to students in parts of Cameroon where an armed struggle, for the past three years, has made it hard for students to have access to education.
We celebrate your donations. They take us far. They lead us to our dreams. We need to grow our capacity and keep our operations going; we need to keep reaching and supporting more people. Together, we make SDG#4 a reality by 2035 through our community activism. Keep supporting us! For, "Education is the most powerful weapon which you can use to change the world". – Nelson Mandela.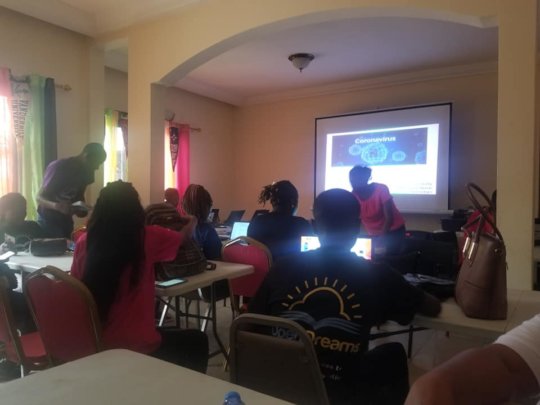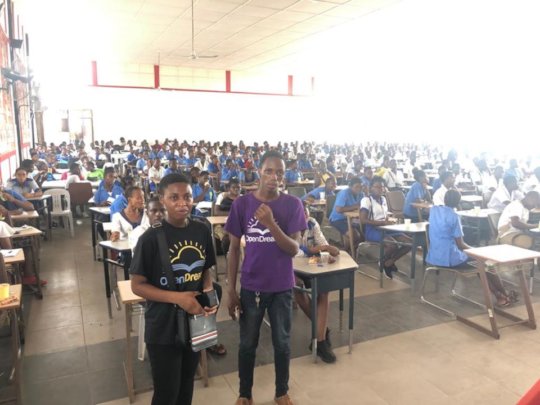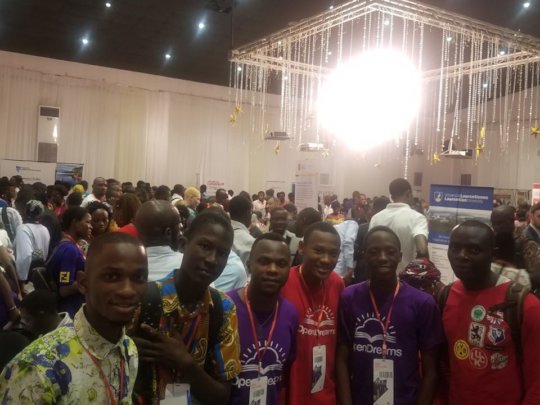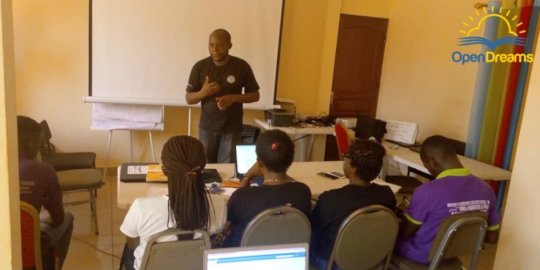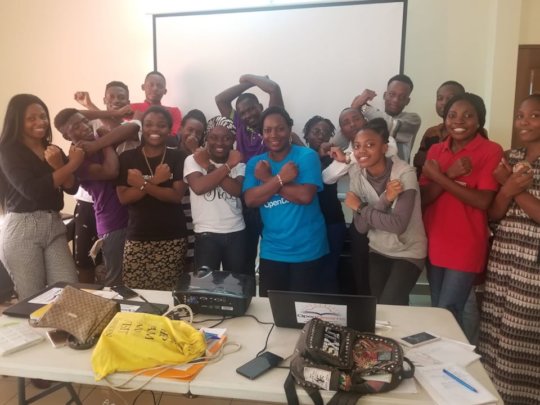 Links: