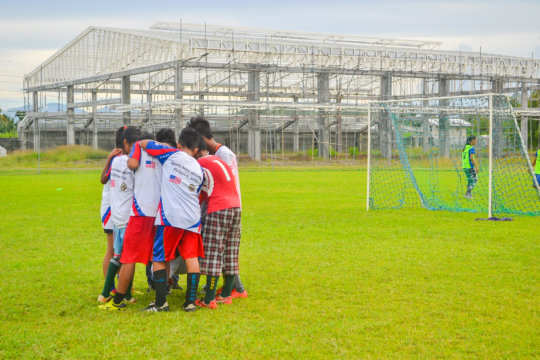 Greetings from the Philippines!
Thank you for the continuous support of the "Football for Life Academy" project! We would like to share with you some news and recent developments which have taken place in the last few months.
As the tradition goes, in February we took our most committed children to the Thirsty Cup in the City of Cebu. Once again it became a journey of life for many Football for Life participants. Not only the trip resulted in various friendships formed with fellows from all over the Philippines, it also triggered new dreams and ambitions among our children.
Same month, we finalized our membership in the world-wide streetfoorballworld network. It is a network of like-minded organizations which use football as a tool to drive social change in their respective communities. Ever since becoming a part of this great group, we have been able to enrich our knowledge and awareness about how football can change lives and give hope. Please check our network profile here.
In March, together with Arsenal in the Community – whose youth coaches (so called "gappers") we were hosting for the 2nd time – we organized the 1st leg of Copa Tacloban 2017. This event culminated a fantastic 10 weeks that saw "gappers" Coach Andy and Coach Tom join us in Tacloban. Check the photos of the Copa here. Perhaps, you would also like to read Coach Andy's blog where he shares his Football for Life experience!
Same month, we took part in Regional PUMA Se7ens Cup. It was a great opportunity for all our children, especially those in the U15 Girls and Women's Team categories, as they were crowned regional champions. Read Laica, our Football for Life participant, sharing her thoughts and impressions of the Cup here!
In April, we were approached by Horizon Sport residing in France, who wanted to explore the impact of our project. Their team traveled to the Philippines and documented our work in a wonderful video which tells a story of our youth football coach Reuben Ranille, who overcame a lot of hardships and came to be a role model, a hero, for the children he coaches.
Same month, our community teams participated in Hyundai Cup 2017 – which turned out to be a great day for everyone. Our girls showed admirable teamwork, and the boys – the youngest and smallest ones from our teams – amazed us all, as they showed a strong front, even against players almost twice their size. Check out the photos from the Cup here. April concluded with San Joaquin Football Festival 2017 (check out some photos here). What a month! Full of true celebration of life, happiness and childhood!
The month of May, perhaps, has been the most fantastic month of all! Not only we welcomed the 3rd (!) batch of Arsenal in the Community youth coaches – Esther and Joe (guess "gappers" like our programme, after all), but also shaped a path to two new wonderful partnerships!
First of all, we received an endorsement of the Philippine Department of Education which highly evaluated the impact of our work and impressed willingness to explore a joint effort in the future.
Also, we joined hands with PANDOO Foundation, in order to pilot Football for Life project in the most marginalized communities of the City of Cebu. This is a strategic move for our organization as it means expansion and replication of the Football for Life project model – which brings us a step closer to the desired scalability. The pilot has been successfully running in Cebu for a month now, and we are exploring how we will build a strong base there. This project will be the main focus of our work and effort in the upcoming months. Read more about this exciting project expansion here.
So, as you see – a lot of exciting work is ahead and we are fully ready to immerse into it! Stay tuned and with the next report learn who of our coaches is going to the USA and why, how our Champions Curriculum is coming along, and what SATUC Cup is all about!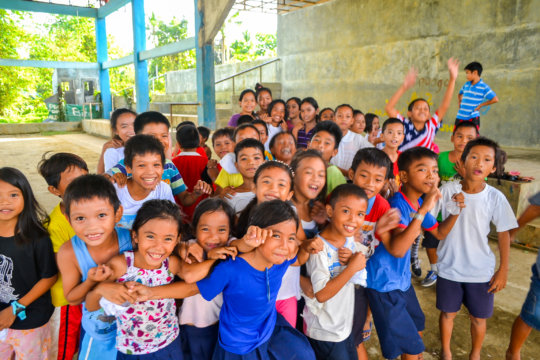 Links: