"If you look up there; just behind that hill is Syria", a refugee girl in Beqaa refugee camp.
When you stand in Bar Elias, Bekaa valley; Lebanon's largest Syrian refugee camp, you can look across the mountains to Syria. Bekaa valley is home to the largest population of the 2.2 million Syrian refugees currently living in camps in Lebanon.
Syrian refugees have fled war torn Syria with a few of their belongings and the realisation that their lives will never be the same. We were in Bar Elias and other refugee camps in early May to distribute the 700 Female Hygiene Packs that you generously donated, taking crucial items directly to girls and women in need.
On our trip we met many incredible women. Their stories were heart wrenching, but their strength and courage was inspiring. Each tent had a different story.
In the very first tent we visited we met 14 year old Fatima and her mother, the two of them travelled to Lebanon with their father two years ago. Fatima told us about how they all lived in a large apartment in Syria; and were extremely close with their grandparents, cousins, and aunts and uncles.
She tells us that her grandfather had been released from hospital that evening when she went with her family to visit him after school. After making sure he was okay, they left to return home to have dinner. Once she was a few paces from her grandfather's house, a bomb fell on it and her whole family was killed.
She fled with her parents with very few belongings to Lebanon and came to the refugee camp. When the Global One team met her and her mother, and gave her the Female Hygiene Pack, Fatima broke down and told us that neither her nor her mother have had knickers since they left their home 2 years ago. The most basic items, without which girls and women feel they have lost their dignity.
"I wish I had died in the attack that killed my family…" she said.
Global One delivered 700 female hygiene kits to girls and women in refugee camps in Bekaa valley in Lebanon and inside Syria in May 2017.
This Ramadan, we will be raising funds to give the same mothers and their new born babies the gift of a healthy start in life, with our Box for Life campaign.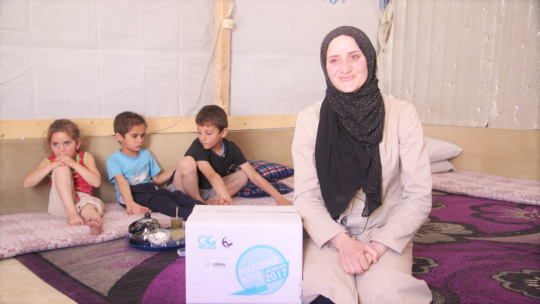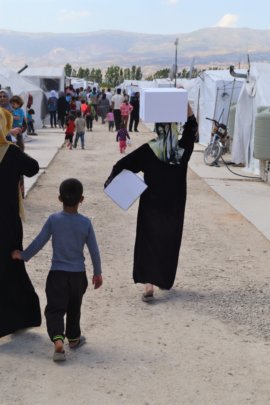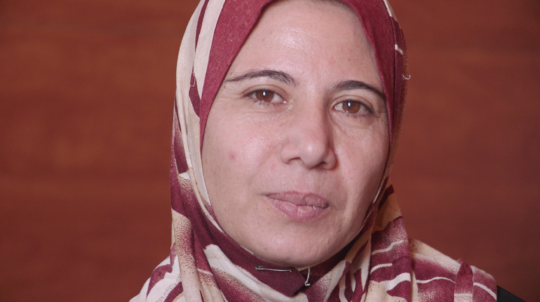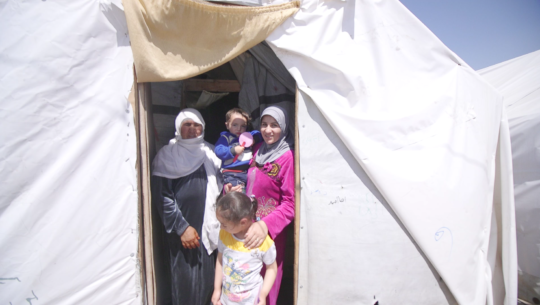 Links: