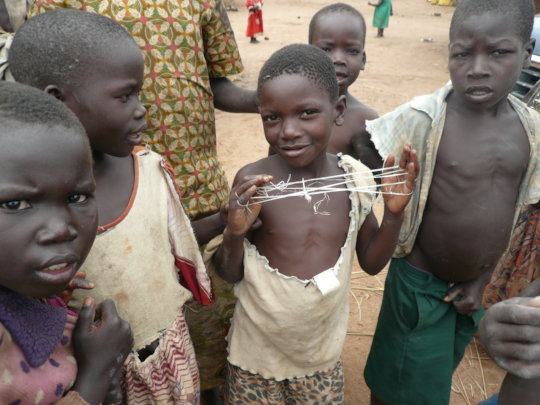 I am writing this update exactly 10 years after I made my first trip to northern Uganda. At that time, I had no experience of working in Africa - it was my second trip! I was working, full-time and running Seeds for Development in my spare time. I had no idea what to expect when you visit refugee camps or meet people who have lived through 20 years of hell and war. A war that saw children abducted and forced to commit the most terrible atrocities imaginable. It took more than 10 hours to drive the 200 or so miles from the capital Kampala to the town of Gulu. The roads were terrible and it now takes about 4 hours to do the same journey!
We drove for hours through the bush and long grass and during that time I was told stories about how children were abducted and forced to be child soldiers. I heard about girls being taken as sex slaves, how villages were torched and people tortured. Yes I heard, but I found it impossible to listen and take in everything I was hearing. It was just too awful.
When we finally arrived at the camp for internally displaced people, I was overwhelmed by the number of children that were there and the lack of adults around to take care of them. There was nothing else there, apart from the children. There was no food, no washing hanging out, no shoes or toys. There was no rubbish, which seems obvious when you have nothing to throw away. There was no school and no hospital. The only sign of any caring was a young girl with a cast on her broken arm. The only sound was of children crying, mainly out of hunger.
The reason for the trip was to meet our first farmers group in the north. I didn't know what I was doing and my mind was a fog of sensory overload. Then we walked into the church, where the 64 women farmers were waiting to meet me. They were all single parents, which is what brought them together to form a group.
Finally something I could latch on to. I was a single parent, with my 16 year old son comfortably at home looking after the dog whilst I was there. The fog lifted as I looked carefully at the women whilst they told me the reasons why they were single parents. My feeling of connection quickly disappeared into the fog that swept back over my mind.
These women had been raped, not just by the rebels who were stealing their children and husbands (another reason for them being alone) but by the soldiers who were sent to protect them. Their husbands had been tortured and murdered and to this day there are still thousands of people across northern Uganda waiting to hear if their family members are dead or alive.
The thing that struck me the most though was the look in their eyes. Their look of utter hopelessness will never leave me and I knew then that I would never be able to leave them. And so, for the last 10 years I have made 27 trips to Uganda, every time visiting these women and, as you can imagine, the hundreds of people who I have met along the way.
Every trip, I see positive change. Little tiny signs of hope pop up as flowers, crops, a mirror or a toothbrush. We come back from each trip with new ideas and projects.
One of the most successful project has been providing porridge to the children in the 5 nursery schools we support. As well as giving the children hot food, it keeps their minds alert. We all know what it is like to work through the day skipping meals, but imagine what it must be like knowing that you can't feed your children anything. Providing the porridge takes away that awful worry.
I still work full time, which pays for our expenses and and my trips to Uganda, which are taken during my annual leave.
This is why your support and contribution to our porridge project means so much, as every penny we raise goes to our project in Uganda.
So thank you so much, it means that we can continue to support the families in different ways and continue to bring hope and a little bit of joy to these people who are still struggling so hard to rebuild their lives after that war.
With my very best wishes
Alison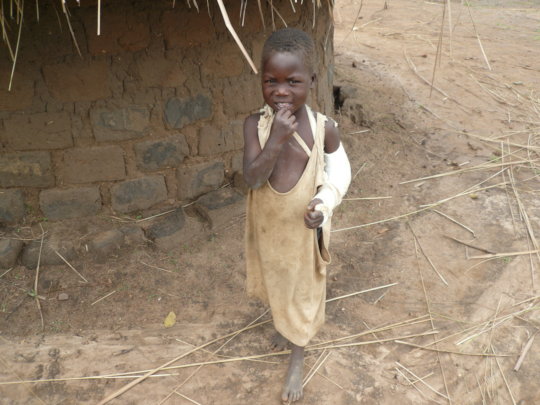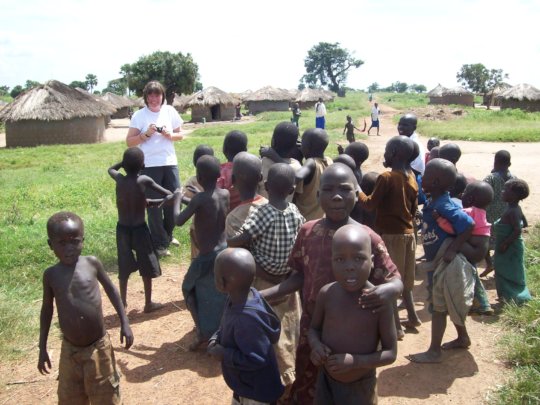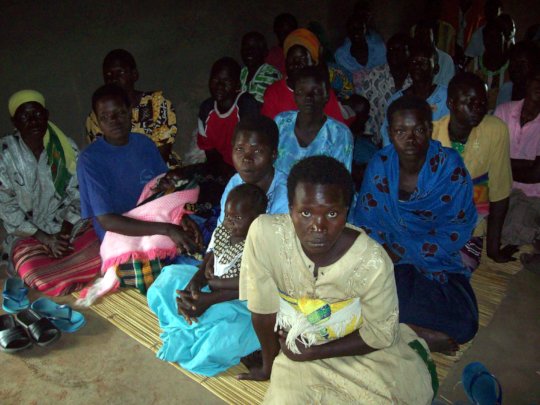 Links: