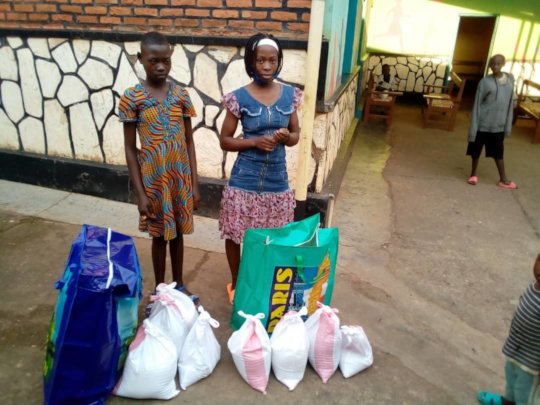 As we are all aware, from March to June 2020, Rwanda experienced a crisis due to COVID-19 pandemic as well as other parts worldwide. Centre Marembo as an organization that supports vulnerable girls and teen mothers from streets, the situation has become worse and it had to overcome a lot of challenges caused by the pandemic and deserters caused by heavy rains. We received more beneficiaries as they should leave from the streets in lockdown period.
Considering the limited capacity we have to feed and accommodate more and more girls and teen mothers with their babies, Centre Marembo faced serious matters during this period. Following are major challenges: hunger, lack of hygiene sanitaries, many homeless families, sickness and unawareness on CORONA virus prevention measures. Fortunately, Centre Marembo has overcame all challenges by reintegrate 26 girls and teen mothers who beneficiated the whole program. This facilitated the organization to receive new comers.
Centre Marembo gave food to families of our beneficiaries in the communities, reason that due to COVID-19 lockdown, they could not carry out their day to day activities as most of them are casual workers. In addition to that Centre Marembo provided sanitary items to the beneficiaries and premises that were affected by the pandemic of COVID-19.
Centre Marembo has done different activities related to mobilization to the fight against the pandemic COVID-19 spread by designing banners with specific messages in Kinyarwanda and English, hanged in our premises and public areas of our stakeholders.
In these hard times resulted from COVID-19, we have been challenged by the situation and taking care of homeless children, teen mothers and their babies was a trial to our commitment and focus towards the welfare of our children. However, we remain focused and convinced that providing food, health treatment, shelter and accommodation is crucial for them to survive.
At our Shelter, rehabilitation and reintegration program which consists of receiving and accommodate homeless young girls, teen mothers and pregnant teens who were victims of rape and other types of violence in the home and street; we could establish the facilities like handwash soap, and increase clean water for regular wash and protective masks to cope with preventive measures in place to fight against the spread of COVID-19.
Generally, we are striving to keep our beneficiaries safe and healthy amidst COVID-19 and hopefully the measures in place will keep us safe. We are looking forward to when the situation normalises so that we can resume some of our daily schedule and routine activities for the children whose schedule has totally disturbed.
Within the last three months, our works kept on focusing on physiological and psycho-social needs of the homeless children, young mothers victims of rape and their babies accommodated in the centre for rehabilitation purpose.
Throughout this period, we received 34 new children. Many of them had been living on street experiencing bitter life and struggle for living.
To ensure that their health are in good condition with due treatment, all the newly admitted children together with other children had general check-ups. Through our Imirasire Youth Clinic and Laboratory, some were diagnosed with HIV/AIDS which required them to immediately start taking ARVs and only one case of patient diagnosed with Hepatitis C.
Apart from medical check-ups, the babies of these teen mothers were enrolled in vaccination program.
Health and Wellbeing is our priority. Psycho-social and medical rehabilitation was highlighted to address the problems arising from the girls' extreme experiences such as seriously damaged emotional and mental health , very low self-esteem and self-confidence, malnutrition , sexually transmitted diseases and DNA testing to restore identity and providing justice to the victims.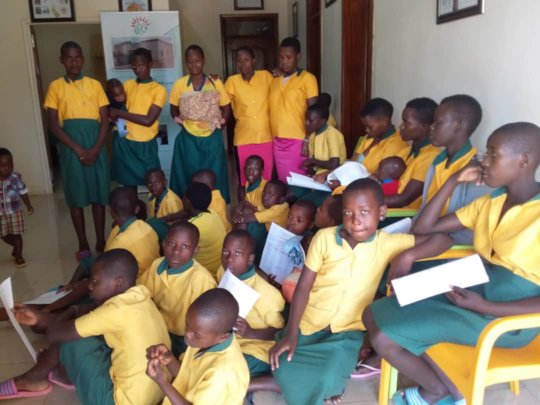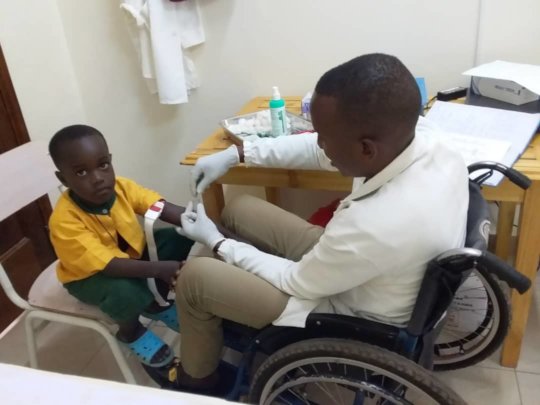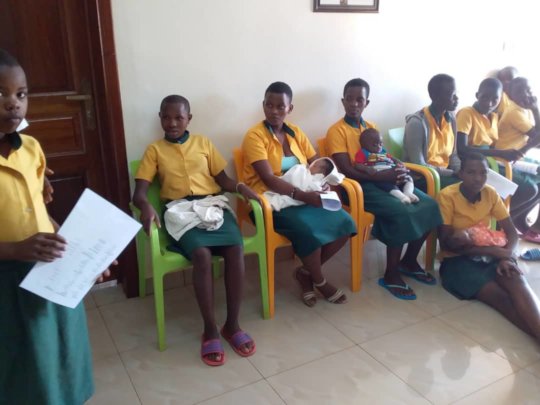 WARNING: Javascript is currently disabled or is not available in your browser. GlobalGiving makes extensive use of Javascript and will not function properly with Javascript disabled.
Please enable Javascript
and refresh this page.