Menstrual Hygiene Workshop
In the final academic term of 2019, we partnered with Madhvi Dalal of PadMad to carry out a unique Menstrual Hygiene Workshop. While in the past we have taken pride in educating girls about their bodies and keeping them in school by ensuring they have access to reusable sanitary pad kits, this workshop challenged us to think beyond… we invited the boys of Light of Hope School in Nyamasaria to join the Menstrual Hygiene workshop!
It started off in usual fashion with a short prayer and song (I'm happy today, so happy…). What we witnessed after that, was an educative session in which both boys and girls were able to openly learn, discuss and ask questions about menstrual health. This was done to create an atmosphere in which young students didn't feel shy or alienated by the changes that they experienced in their bodies as a result of reaching puberty. The workshop also educated the students about the importance of protecting our environment by minimizing/eliminating use of disposable sanitary pads.
The workshop ended with a Yoga session for the boys while 44 girls received menstrual hygiene kits that will last them at least 5 years while they continue with their school life. With this, RKF now has over 200 girls under the Sanitary Pads Program!
One of the highlihgts of the workshop were the beautiful affirmations we all shared at the end: I am, I love myself, I am strong, I can give, I can receive, I can change. We honor the resilience of these incredible girls even in challenging conditions and we promise that Team RKF will continue to work to help these students blossom to their fullest potential.
End of 2019 Academic Year

As the academic year in Kenya has come to an end, we have had a chance to reflect on some of the achievements and milestones we have reached with your incredible support. We wanted to share some of our goals for the upcoming 2020 academic year with you:
In 2019, we reached a milestone of serving just a little over 200,000 meals. In 2020, we wish to reach the 500,000 mark taking us closer to our 5-year goal of 1,000,000 meals. And it's not just about the numbers... we would like to introduce fruit and serve more vegetables as part of the Meals Program
In 2019 we have set up 2 more libraries in Kisumu County. In 2020, we aim to have set up an additional three libraries, having distributed over 25,000 books
With the ever-increasing focus on Climate Change, we aim to start an "Enviornment in Education" program that introduces simple and practical solutions for looking after the Environment through workshops and tree-planting exercises. It is our goal to plant at least 20,000 trees in 2020
And so much more...
Does this sound like something you would like to support? Giving Tuesday is one of the biggest days to support non-profits. This year, GlobalGiving is matching funds using an Incentive Fund of US$500,000. Save the date and support our projects on Tuesday, 3rd December 2019.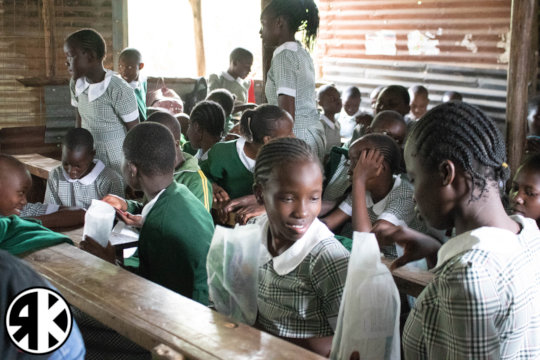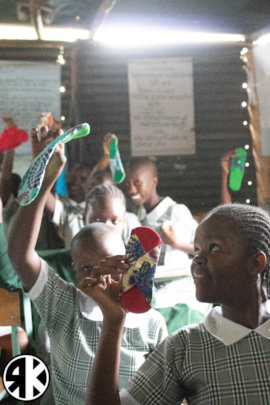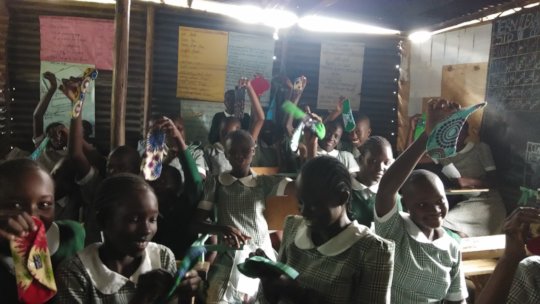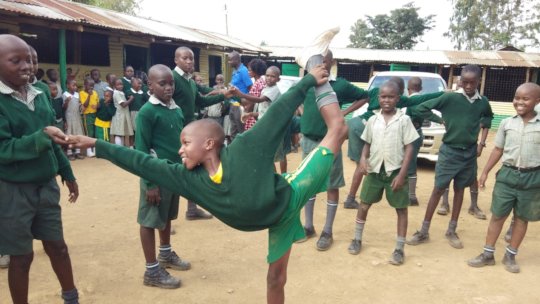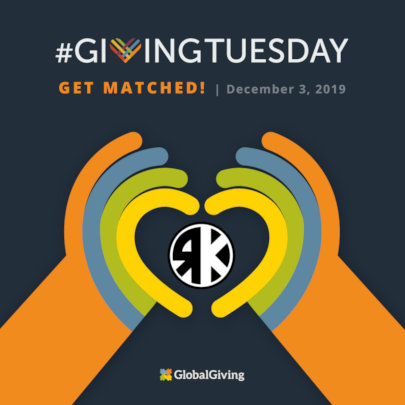 Links: