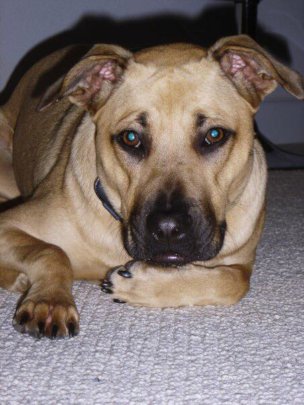 Hello Wonderful Donors! This is not an email to bug those of you who have generously contributed to our success during 2018. We thank each and every one of you, as always, with all our hearts.

This is simply a reminder to each of you who still need tax deductible contributions before the end of the year, that Giving Tuesday with GlobalGiving is most likely Sugar's GIft™'s last opportunity before the year end for matching funds in a fundraising drive. For Giving Tuesday, GlobalGiving has approximately $150,000 in matching funds available to the non-profit partners who raise funds that day. In case you don't know the date, for this year Giving Tuesday is tomorrow, November 27, 2018 (that was facetious because you are no doubt being inundated with pleas for help).
We also want to give you our latest report for Little Angels whom we have helped Cross the Rainbow Bridge from Home – we couldn't have helped them without you and your donations. Remember that 100% of your donations go toward helping our Angels. We still send our thoughts to these pet owners, even those pet owners whom we have helped starting in 2016, hoping you are dealing with your grief in your own way. No one can tell you how, or for how long, to grieve.
As we always do, we like to state our mission here and the reasons you wonderful donors have given your hard-earned money to us.:

Sugar's GIft™'s mission is to provide hospice, euthanasia and end-of-life veterinary services for terminally ill pets in their own homes. This allows them a comfortable, peaceful setting, where they have lived and been loved, to cross over the Rainbow Bridge with dignity. Our services overcome conditions that could be due to the pet's inability to be moved or treated at a facility, or due to the owner's inability to leave the home. We also help those Little Angels whose pet owners can afford veterinary care but prefer to donate to an organization that can help their babies cross the Rainbow Bridge from home with comfort, dignity and peace.

Our 10-year old Yorkie, Sugar, passed away from pancreatic cancer in 2013. We made sure she crossed over the Rainbow Bridge from home with comfort, dignity and peace. Sugar's gift to your Little Angel is to allow them the same privilege: Sugar is helping them cross over the Rainbow Bridge from home, with the help from others who have donated funds to make that happen. Every Little Angel should be able to spend their last moments in the place they are most comfortable – at home.

Sugar's Gift™ is the only non-profit, 501(c)(3) organization in the country whose mission is to help terminally ill pets cross over the Rainbow Bridge from home with comfort, dignity and peace.

We have helped several Angels recently and each has been so special to us.

First was Sue's Savannah, a Ridgeback/Shepherd mix. Tragically for Sue, she lost her Isabel only a couple of months earlier after a routine visit to her vet for shots. Sue needs extra hugs, and, fortunately, she still has Ellie at home to comfort her, as well as 2 kitties. Dr. Robin helped Savannah cross the Rainbow Bridge from home. Thank you, Dr. Robin – you are wonderful! One extra special thing that came out of us helping Savannah and Sue is Sue's friendship with Nikki. Sue is also the creator of Sugar's GIft™'s new logo! She is also on our Board of Directors and is our (our favorite title) Goddess of Creation.

Penny needed Sugar's Gift™'s help crossing the Rainbow Bridge from home, as her mom Janet and Janet's grandchildren Hannah and CJ witnessed the decline in her health. Penny was an Angel Janet had with her late husband Bill, so it was especially difficult to lose sweet Penny. We are fortunate Dr. Robin was able to help Penny. Nikki met with Penny's family recently, and they told stories of Penny's youth and is was wonderful celebrating her life. Penny was almost 19 years old and had a wonderful life.

The most recent Rainbow Crossing was for Abby's girl, Lucy. Abby had tried many things to help prolong Lucy's life after a diagnosis of cancer earlier in 2018. But that darned old cancer wouldn't be stopped, and it is so tragic. Lucy was the sweetest big baby girl. Dr. Carmen helped us with Lucy's crossing and Nikki went as well, as Abby is a close friend, following their conversations when Abby first found Sugar's GIft™. Abby is an angel to us – she is helping Nikki with her speech and cognition and if we had found her when Nikki first had her TBI, Nikki would be much farther along – that is Abby's work, a speech pathologist, and a darned good one, we must say.

And, Sugar's Gift™ was contacted by Jeannisse to help with Gage's aftercare. We weren't able help Gage cross the Bridge, but Jeannisse did find us when she needed help with his private cremation. We were honored to help, and Gage is now back home with his Mom and his brother.

We have another family we are working with who will most likely be in our next report to you – unfortunately, their baby needs our help, but fortunately we are here to help when they need us.
So, we've been busy using your generous donations. As you know, our goal is to help one pet per day cross over the Rainbow Bridge with comfort, dignity and peace. It costs us approximately $1,000 to help one pet. By the end of 2020, we hope to be not only in the Sarasota/Bradenton region, but in all of Florida. Then, by the end of year 2022, we want to be nationwide. We have already received requests from San Francisco, Indiana, Washington DC, Atlanta, New York, Kansas City, Austin, TX, Indiana, Miami and the Florida Panhandle to rollout to their cities as we can, which we hope to do starting in 2019 and 2020. We have already helped people in Northern Florida and other areas of the country upon request.

And, don't forget to contact us about Pet Trusts! We can help in several ways. Your Angels need to be included in your estate planning….
Thank you, again, for your support for Sugar's GIft™ - but, more importantly, thank you for helping all the Little Angels who really need your funding to help them cross the Rainbow Bridge from home with comfort, dignity and peace. Again, please feel free to share our information with your family and friends, or anyone who loves their babies as much as we do.
For your convenience, you can copy and paste this link to share our GlobalGiving website with others:
Until We Meet Again…..™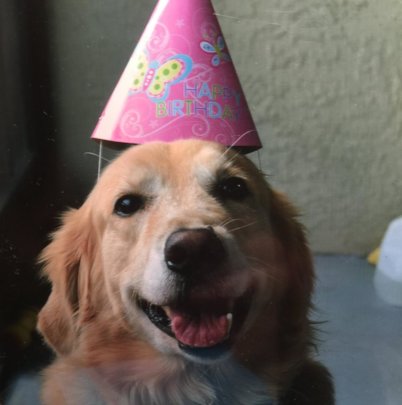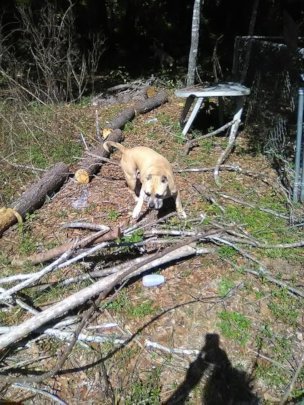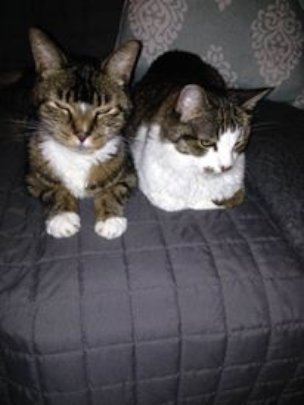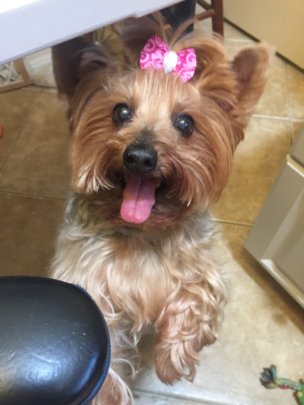 Links: